ANDY HAMILTON MBE 1918- 2012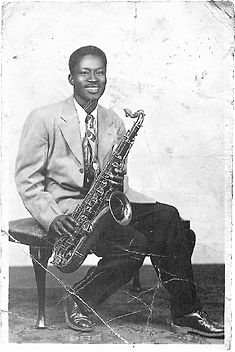 The life and career of Jazz musician Andy Hamilton are quite remarkable - even by Jazz standards!
Born in 1918, in Port Maria in Jamaica, his first exposure to music was through the church and a family piano. As early radio broadcasts from the USA were received across the Caribbean, Andy heard the original music of what became known as The Jazz Age in the 1920's.
He made his first "sax" from bamboo and got his young friends to form his first band, Silvershine, in 1928. They were offered a booking at the Kingston Carnival where people danced on the roof and it collapsed, while Andy was playing, breaking the double bass.
He saw a teenage Jamaican, George Headley score over 700 runs in 4 matches, against England in 1929.
His first experiences on saxophone came through hiring an instrument from a local gambler. Soon Andy had his band and started to perform regularly across the island. He joined the war effort in the USA and was offered regular gigs on the Jazz trail towards New York. However, he had to return to Jamaica where he reformed his band and took up residency at The Titchfield Hotel in Port Antonio. The most exclusive hotel in the area, regular visitors included Noel Coward and his entourage. In the late 1940's Hollywood legend Errol Flynn arrived in town and after hearing Andy play, sent a taxi and a summons to meet Robin Hood! The next 2 years were spent working with Flynn and playing music on the famous yacht Zaka. It was in 1948 that Andy composed for Flynn, a Jazz Calypso tune called Silvershine.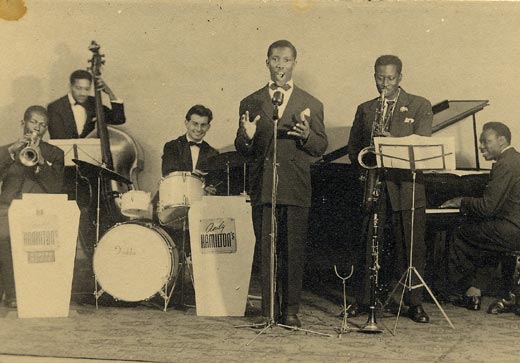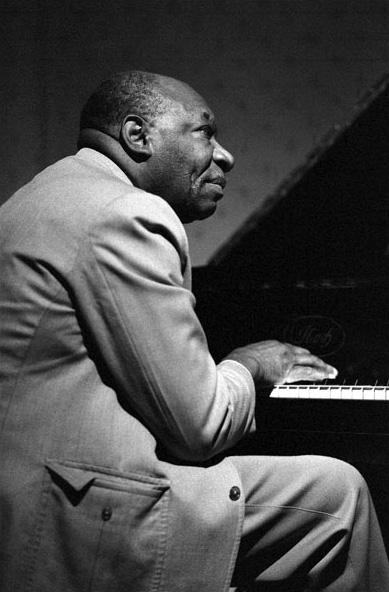 In 1949 Andy, like many others, left Jamaica and set sail for England, intending to make some money and go on to the USA where his heroes, Ellington, Basie, Webster and Lester Young were enjoying the Golden Age of Jazz.
He got no further than Birmingham and, being denied the opportunity to play in local clubs, formed his own band The Blue Notes with fellow Jamaican migrant Ron Daly (AKA Sam Brown) on piano (left).
Life in the 1950's was not easy in Birmingham and Andy had more than his share of problems with work, accommodation and racism. He lost his front teeth when assaulted by Oswald Mosley's fascists at a concert he had organised. Undaunted he has set up venues and concerts across the city for over 50 years, notably to provide after show entertainment for the great American bands of Basie and Ellington and West Indian Cricket teams in the 1950's.
Married with a large young family to provide for and a band to run, Andy rarely ventured outside Birmingham and became a local celebrity who regularly played at civic functions, organised nights and opened venues where people from all ages and backgrounds were made welcome.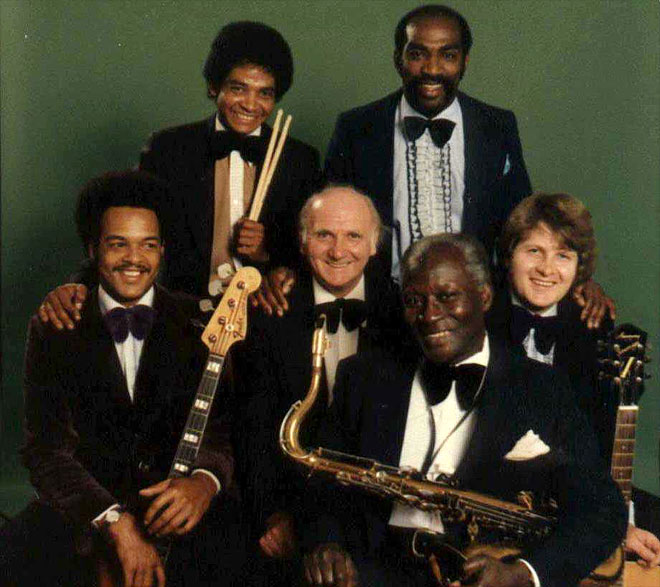 Throughout his career Andy has been involved in teaching and community work, and the 1980's saw the launch of the Blue Pearls, a big band project which gave many young musicians at that time the chance to shine, amongst them Alvin Davis and Luke Shingler.
In 1985 Andy Hamilton was rushed to hospital in a diabetic coma and was not expected to live. While in the coma, amazingly, the melody to Silvershine, a song he had not played or thought about in nearly 40 years, came to him and brought him out of the coma.

---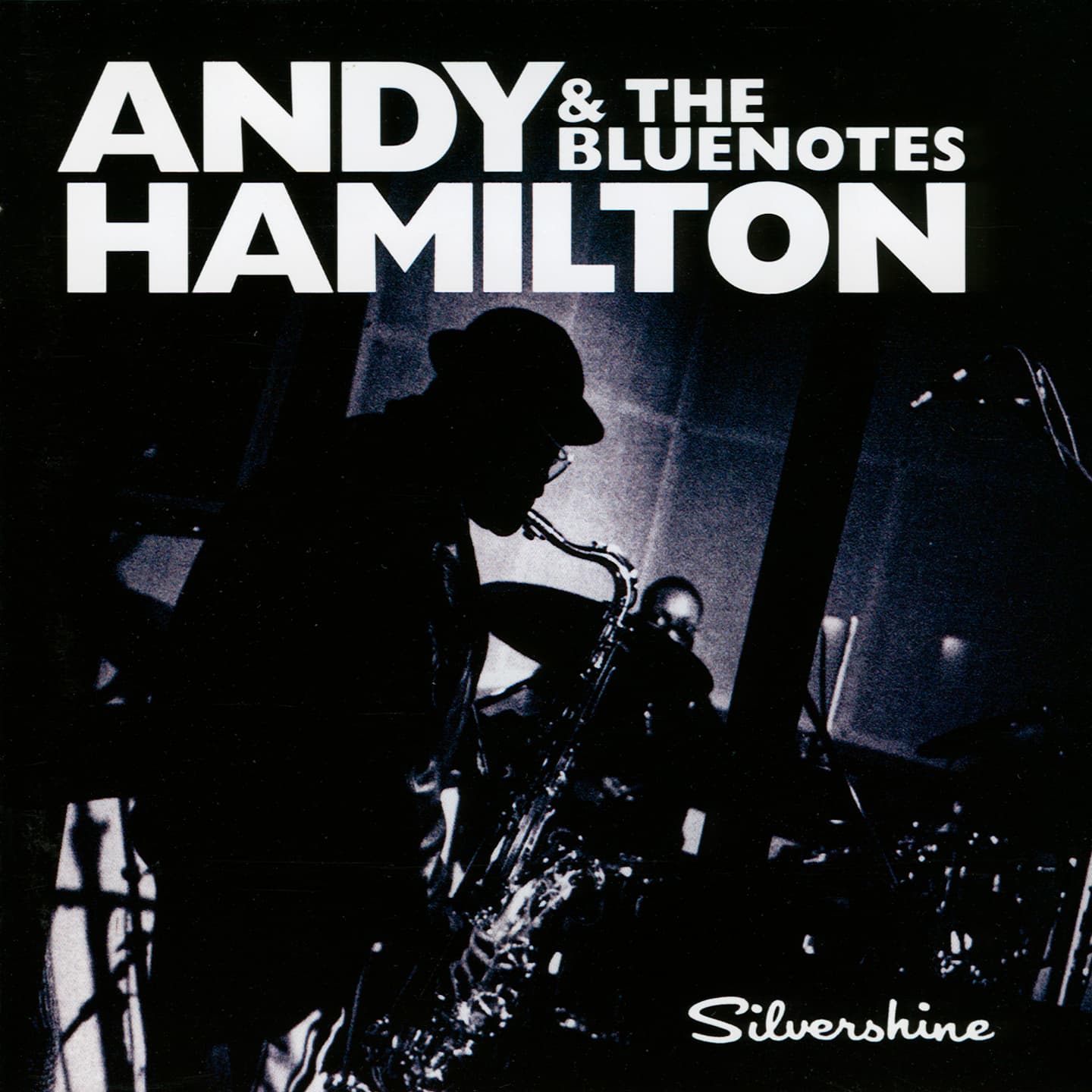 A new life was about to begin.
In 1988, his 70th Birthday was celebrated at his regular Jazz venue, The Bear, where Val Wilmer, the UK's leading Jazz writer paid a visit. Her half page review, in The Independent, was spotted by the promoters of the Soho Jazz Festival who invited him over to play.
At his performance Nick Gold from World Circuit Records was so impressed he offered Andy a recording contract, at the age of 72. His debut album "Silvershine" was released to universal acclaim, becoming
The biggest selling UK Jazz Album of the Year

One of the 50 Sony Recordings of the Year The Times Jazz Album of the Year

A film documentary made by the Foreign Office, directed by an Oscar winning producer

BBC, TV and radio broadcasts of live concerts

Whilst Andy was invited to major festivals and venues in Paris, Milan, Madrid, St Lucia, Jamaica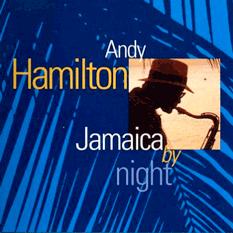 Silvershine was followed in 1994 by a second album, "Jamaica by Night".
In 1996 he was awarded an Honorary Master of Arts degree by Birmingham University and in 1999 he was presented with a Millennium Fellowship for his work in Community Education.
He was also a key figure in the development of the Jazz programme at The Drum.
He's played regularly at prestigious international venues and festivals from St Lucia to, most recently, the South African Jazz Festival. He's played at the BAFTA awards, The Globe Theatre and WOMAD festivals across Europe and in 2006 he was reunited with the newly refurbished Zaka, Erroll Flynn's legendary yacht.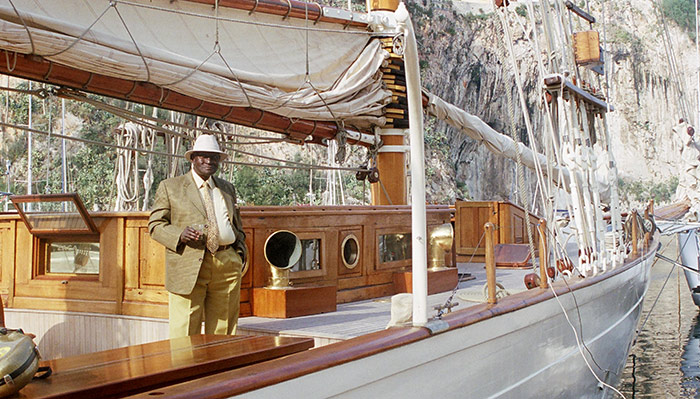 In the 2008 New Years Honours, to coincide with his 90th Birthday, Andy was presented with an MBE for services to Birmingham. That was soon followed by a fellowship of the Birmingham Conservatoire and a Birthday Concert at the newly refurbished Birmingham Town Hall..
And the work continued...
Andy continued to play and teach privately as well as maintaining his involvement with community and educational projects well into his 90s and indeed played at his 94th Birthday Party just weeks before his death. We all thought he would go on forever!
However the Andy legacy does go on. We at Bearwood Jazz had a little wobble in the months following his death, but we're back in business and looking forward to the future, whilst the other projects that Andy founded, the Ladywood Community School of Music and The Notebenders Big Band continue to thrive.
The Ladywood Community School of Music brings professional music tuition into the heart of Ladywood, the place that Andy made his home. Alvin Davis, a successful local Jazz musician who started in the Blue Pearls took over Andy's role as Saxophone tutor for a few years and has now been replaced by Avtar Kalsi who started learning the Sax under Andy at the Music School, whilst the Violin is now being taught by Rochelle Belnavis . Meanwhile the current heir to the Blue Pearls crown is the Notebenders Big Band which gives budding musicians from across the West Midlands (including Music School students) the chance to perform in regular live concerts.
---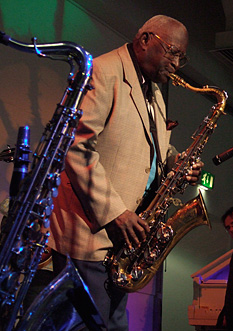 John Fordham - The Guardian -"Sumptuous,
sensuous, gifted and mercurial, Hamilton's sound is irresistible"
Clive Davis - The Times -"What a relief to hear Andy Hamilton,
his distinctive mellow tone and innate sense of melody, set him apart."
David Bodham - Ronnie Scott's -"A real discovery, his version of Old Folks with
David Murray is the best I know - he is a real find"
Kings Jazz Review - "Hamilton has produced a Masterpiece - he will surely be offered a
place among the unique saxophonists of the world"
The Guardian - "Andy Hamilton... ...Caribbean saxophonist with a romantic purr like the sound of the waves"
David Murray - " My hero - it's his tone - it knocks me out"
Art Farmer - "So soulful - so mellow" 
---
Following the passing of Andy Hamilton there were many tributes in both the Local and National Media. Below are links to just a few: