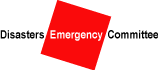 Click on this link to go to www.dec.org.uk, the website for the Disaters Emergency Committee to make a donation to help the Flood in Pakistan and other disaters. They make sure money goes to the right places. Tax payers can click "Make my donation Gift Aid" to make it go further.
Musicians

For more on Andy Hamilton and the Blue Notes on this site click on the link (right). For bookings etc. hit the contact button at the top or bottom of the page.

Oleg Kirejev, the revolutionary Russian reedman from Ufa in the Urals, is always a crowd puller for Bearwood Jazz. He now has his own website with plenty of mp3 downloads.


Jean Toussaint is becoming a regular guest of Bearwood Jazz. He played at Andy Hamilton's 85th Birthday Party, and is playing Andy's Birthday again this year.

Ralph Allin - has his own site. Virtuoso violinist specialising in Gypsy Jazz.
Luke Shingler is a top local tenor man. For bookings etc e-mail luke@picadore.freeserve.co.uk. He has a CD available on OYO Records (see Record Labels) and Luke Shingler is currently developing a radically new guitar plectrum. Click on the spinning pick to find out more.
A well known and popular multi-instrumentalist Dutch's assosciation with Andy Hamilton and Bearwood Jazz goes back a long way.

Jayne Steele - sings and plays saxophone. Her musical career started playing Sax in the Blue Pearls, a big band project started by Andy Hamilton which also produced Luke Shingler and Alvin Davis. She is Mrs Dutch Lewis.

Steve Ajao - local Alto Sax and Blues Guitar sensation has his own site

Reggae Princess, Yaz Alexander - now has her own site. Yaz works extensively with Pato Banton, does lots of wonderful work bringing on new talent and frequently pops into Corks to sing the odd number with Andy and the Band.

Dionne Devereaux is a local Jazz and Soul singer who has performed at Corks Club with Andy and the band as well as headlining her own show at the Drum.

Pete Hartley - Ace local violinist who played with Andy in the past at Dirty Betts, and has since returned to play Corks.

Will Gaines, the former Cotton Club Tap Dancer, and a great favourite at Bearwood Jazz has his own webpage with plenty of videos.

Andy Gayle is a Tenor and Alto Sax player with a great pedigree, inspired by Andy Hamilton and Papa Saxa - You often see him down the Corks Club on Jam Nights.

Laura Ige is an excellent local singer who will be playing at Corks Club with Alvin Davis and Rob Carvalho

Bobby Wellins the Sax star whoi collaborated with Stan Tracey on Under Milk Wood plays at the Corks from time to time. He has a site at www.bobbywellins .co.uk

Lizzy Parks is currently making a name for herself on both the Jazz and Dance music Scenes with critically acclaimed appearances on albums by Chris Bowdens (Slightly Askew), and Perry Hemus (Rhodesmode). She will be performing at Corks with MYJO.

Bryan Corbett is a Birmingham based Trumpet player with a rapidly growing national reputation, and a leading exponent of the "Cool School". He now has his own website.

Carole Westwood is a multi-award winning singer from he West Midlands. Very smooth and talented. Normally plays with the Archie Cotterell Trio.

Trio Gitano are a Guitar trio who've workrd with many of the artists who've played at Corks Club, including Ray Butcher and Lizzy Parks. Their site also has a very good links page, though you haver to wait for the images.

Chris Aldridge goes by the name of Beebe. He is a West Midlands Jazz musician who works with many of the establishe local artists, such as Bryan Corbett, Roger Innis and Levi French, and has playe the London and Montreux Festivals.

Rob Carvalho is an Urban Soul musician of Portugese extraction, who calls his site Versify Music. Rob will be on the bill with Laura and Alvin at Bearwood Corks Club.

Scottish guitarist Jim Mullen has established himself as a great and versatile guitarist. Check out his website (link left); it's a nice site.

Roi Kwabena plays talking drums. He is also Birmingham's Poet Laureate. You'll find tons of stuff about him on the web, and we 've put up just a few links on our Roi Kwabena page

Roy Forbes - now has his own site. Roy is a former lead singer of the Blue Notes, currently carving out a solo carreer.

www.clarke-hillmusic.com is a new site which will carry UK listings for bands led by Tom Hill, Edgar Macias, Brian Corbett, Craig Milverton and many more!
---
Musicians Bands Organisations Buy Media Education Art
Bands

The Notebenders are a Community based Big Band project set up under the auspices of Andy Hamilton and Maurice Williams..

Quiver - is Casey Greene's Latin Jazz outfit. Features Edgar Macías, Roger Inniss...

Dr Harp's Medicine Band - West Midlands based Blues band fronted by Dr Johnny. Features singer Patsy Fuller and guitarist John McKinley. Check this site for albums by Dr Johnny and Patsy Fuller.

Swing Theory is a 9 piece band made up of young musicians whose roots are in the Walsall Jazz Orchestra. They have played at Corks on a Jam Night, and now they get a gig in their own right.

Paradigm Jaunt are a 6-9 piece band featuring Janine Small on vocals, along musicians Annil Chandra, Mike Wongsam and Naron Litchmore, all of whom are involved with the Ladywood Community School of Music..

Fret and Fiddle - are a Gipsy Jazz and Swing trio who have played at Corks. They make beautiful music and if you haven't seen them then that's something you need to put right.

QUATERNITY are Delroy Brown (ex Blue Note drummer), Mike Green (Bass), Nick Mellor (Guitar) and John-Paul Gard (ex Andy Sheppard keys), playing their own brand of Jazz Fusion.

Pete Cater Big Band - Top Midlands drummer returns to musical roots with award winning big band.
Formerly The Blue Max Big Band, Out of the Blue is a Basie and Ellington influenced band with a big reputation.

The Midland Youth Jazz Orchestra, eight times winners of the BBC National Big Band Competition have their own website.

Formerly Ostrich Music B13 - includes Tim Amann and other acts including the Walsall Jazz Orchestra are represented on this site put together by Adam Gilchrist.


The Steve King Big Band - top big band featuring Lynn Dawes (USA) on vocal.

Svengali - The Second City's premier modern jazz big band
---
Musicians Bands Organisations Buy Media Education Art
Organisations

The Scarman Trust gave a Connunity Champions award to Andy Hamilton to help promote Bearwood Jazz at Corks Club..

Arts Council of England - Bearwood Jazz gratefully acknowledge Arts Council support.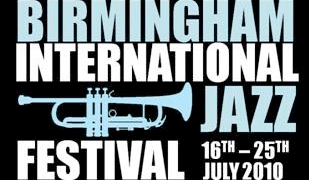 Birmingham International Jazz Festival - Annual July Festival for which Bearwood Corks always has a featured event.

The Musicians Union support Bearwood Jazz and help keep music live.

Friends of Birmingham are a new organisation promoting the Arts in the city. Andy and the band play at their Symphony Hall Concerts.
| | |
| --- | --- |
| BIRMINGHAM JAZZ - | brings major acts to major venues as well as promoting local talent. |
| | |

Island Pool Music - a Country Music site but they represent Brian Cumming, a great Tenor player from Nashville, Tennessee, who entertained us so well when he turned up out of the blue.
in Newtown, where Andy Hamilton and the Blue Notes play a regular Sunday lunchtime set. Andy uses the gig to showcase other musicians including Ladywood Community School of Music students. The gig's off at the moment, probably till October (yawn)

Paragon Promotions has downloads by Dionne Deveraux, Bobby Woods and others. We've linked through to the download page, but I'd avoid the rest of the site if you're on a dial-up - it's slow.
---
Musicians Bands Organisations Buy Media Education Art
Buy
Andy Hamilton - has two CDs, Silvershine and Jamaica by Night available on World Circuit records. Visit their web site for on line order and more about records by Andy and other World Circuit stars from the Buena Vista Social Club and elsewhere.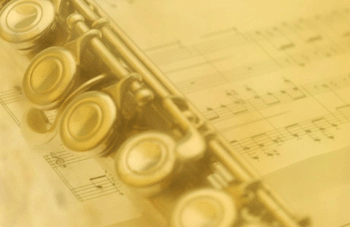 Connolly MIR - Former MIR staff have now set up a musical insfrument repair service of their own, following the closure of MIR.
For Those Interested In Keeping Up To Date With News Of New Releases, You Can Obtain Lists By Offering An S.A.E., Or Provide Me With Your Email Address. Failing This, You Could Send An Email Request To: raypurslow@blueyonder.co.uk

e-mail Roy Forbes at OYO Records to mail order CDs by Roy Forbes and Luke Shingler.
---
Musicians Bands Organisations Buy Media Education Art
Media

In July The Voice newspaper published an article about Andy Hamilton and his trip back to the Zaca. The article also published on thei website. You just have to click on the logo to see it.

www.jazzservices.org.uk is the site for Jazz UK, the leading UK Jazz magazine. They list all our gigs and everyone elses.

The BBC website has a Jazz section. The There are features about Andy Hamilton, Corks Club and the Ladywood Community School of Music on the BBC Birmingham website for Black History Month 2003. The Andy Hamilton section features live music samples from Corks Club, and there is also a page on Paradigm Jaunt

New Style Radio, Birmingham's first access station anh home of Not Strictly Jazz

Birminghamusic.com - is a site about everything music in and around Birmingham. It covers listings, artists, venues, record companies and services for musicians.

Jazz West Mids - is the monthly free listings magazine that circulates across the region.

Jazz West midlands - is a site for Jazz Fans in and around the West Midlands. Covers the whole region and all styles of Jazz.

Delano Mills is a guitarist who runs the Not Strictly Jazz show on Newstyle Radio. If you're missing your old Monday night dose of live Jazz at the Bear you can get the next best thing and keep in touch with what's going on, Monday night 8-10pm on 98.7FM

the Jamaica Observer ran an article (Thursday, February 07, 2002) about Andy Hamiltonr which you can see on their site along with one on Sonny Bradshaw and Myrna Hague.

What a Gwaan is an internet publication dealing with news, what's on etc.

Jazz Tap UK, an online directory of Jazz Tap with plenty of stuff about Will Gaines and Tony Curtis (no, not Jamie Lee's dad stupid) including plenty of videos.

Jazz Clubs Worldwide - From Bearwood to Cape Town or anywhere else Andy Hamilton may or may not have played, if you're looking for a noght out with some good Jazz this site is worth a visit.
---
Musicians Bands Organisations Buy Media Education Art
Education

The Ladywood Community School of Music (Patron; Andy Hamilto teaches Jazz, Latin American and Blues to people of all ages and abilities from in and around the Ladywood area. Click on picture to find out more about us or e-mail ladywoodmusic@yahoo.co.uk

The Caged Guitarist is a book on how to learn the guitar by Blue Note guitarist and Ladywood Community School of Music tutor Paul Foad. To find out more about the book and to download a free lesson click on the link (left).

Pro-Drum is a professional drum tuition service run by the Ladywood Community School of Music's Ashley Sheehan, and Tim Bowes.
Many of the Jazz at the Bear resident artists give private tuition in their instruments. More info to follow, but in the meantime use the cotact button at the top or bottom of the page.
---
Musicians Bands Organisations Buy Media Education Art
Visual Arts


Chris Murray now has his own website - You may have seen him painting and drawing at Corks Club, the Drum and other venues in and around Brum. The site is far from finished, but expect to see plenty of Jazz paintings going up in the near future.

Local Artist, Dick Jones, who has done a lot of work round Andy Hamilton and Bearwood Jazz currently has a very large painting of Andy on display at Re-Location in Foundry Lane, Smethwick. The Radioactive Exhibition which the painting was shown in is now over, but the painting is stil lthere and there'll be plenty more going on over the next two years.

The Friends Institute Life Group is an informal life study group in Highgate, Birmingham attended by a couple of Artists who also produce work inspired by Jazz.

Dick Jones makes art inspired by Jazz, using Bearwood Jazz as a regular source of inspiration. He also designed this website, and CD covers for Andy Gayle and Luke Shingler.

Garry Corbett - is a West Midlands based Photographer who does a lot of work with Jazz. He now has quite a lot of work taken at Corks on his Flickr site.

Russ Escritt - Jazz Photographer, Russ Escritt has launched a new website, http://www.russescritt.co.uk . This site features many photos of Andy Hamilton and the Bluenotes as well as images of the many stars who have guested with him over the last ten years. Russ's original site http://www.russpix.co.uk has been redesigned and now features many of the national and international jazz names Russ has photographed.