Tim Amann X-Tet - 7th February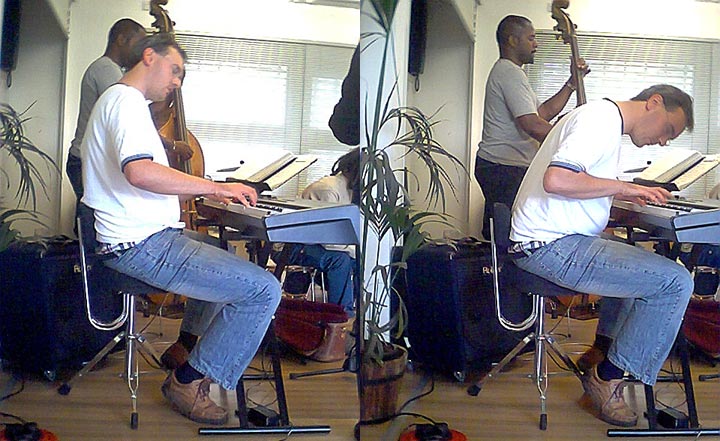 Tim Amann, whose melodic style and brillint playing firmly established him as a regular pianist in The Blue Notes brings his own band for an all too rare performance at the Silvershine Jazz Club. With influences from Michael Brecker to Miles Davis the Tim Amann X-tet play soulful and melodic contemporary jazz.

Tim is widely regarded as one of the best pianists on the West Midlands Jazz circuit and is closely connected to anything good that happens jazz-wise in the Walsall area including the Walsall Jazz Orchestra and helping to bring on a young Shabaka Hutchings. We're still waiting for news on the line up, but previous Corks Club performances have included the likes of Sam Rogers, Ray Butcher, Adam Gilchrist and Carl Hemmingsley.
Valentine's Night Special - 14th February
with The Blue Notes featuring Vic Evans
 
We had a lot of trouble trying to decide what to call this one. Suggestions included Snug In, Love In and possibly a few other ideas I can't recall. Really we just wanted to put something appropriate on for Valentine's Night.

You can call it what you will, Valentine's Night Special, Vic Evans' Snug In, whatever, but you can be sure it will feature the wonderful Vic Evans singing some memorable ballads. The band will feature Tim Aman on keys, Dutch Lewis on saxes, Paul Foad on guitar, Mike Hatton on bass and Keith York on drums.
Sophie Hamilton Foad will also be singing a few songs and there will also be a couple of young musicians, Poppy Wilkes and Helena Venables, coming up to play for the first time at the Corks.
Trevor Lines Quintet - 21st February
feat Arabella Sprot (sax)


Trevor Lines is one of the top regional Double Bass players and always finds there is a huge local demand for his services. He's played for us many times both with the Blue Notes and with many of the guest acts that have graced the Corks Club stage.
This time he brings his own band to the Silvershine Jazz Club, and, unusually, it is a band with a distinct female bias and features Arabella Sprot (right) on saxophone along with Stella Roberts on piano, Lydia Glanville on drums and George Kirkham on vibes.
Arabella is a bit of a rising star on the national Jazz scene at present, and it sounds like this gig is well worth an outing. We were impressed when she turned up and played alongside Tim Amasnn, Sam Rogers and Ray Butcher at the start of the month.
You can find out more about Arabella at http://arabellasprotgroup.com/

Drummer Lydia Glanville has her own site at http://www.lydiaglanville.com/ and you may be interested to know that all the musicians apart from Arabella Sprot are part of the Project Cubano, Birmingham's favourite Cuban music enthusiasts.
Richard Hughes Trio - 7th March
feat Harriet Earis (harp)


The Richard Hughes Trio promises to bring something a bit new to the Silvershine Jazz Club this Thursday when he brings a trio featuring Harriet Earis on harp.
The fusion of fusion of jazz and celtic promises to meld catchy tunes with driving rhythms in a way which is both fun to play and listen too, and accessible at the same time.
You can find out more about Richard at richardhugheskeys.co.uk and Harriet at harrietearis.com or listen to her on Youtube
Thinking back to Andy Gayle's latest CD or recent the collaboration between Tommy Smith and Capercaille's Karen Matheson there would seem to be a bit of a trend for mixing Jazz and Celtic music, but this promises to be something a bit different again (but definitely cool and hip!).
In Richard Hughes's own words "it'll be a really interesting programme and maybe even get people dancing!"

   
Harriet Earis photographed by Oscar López González
ALVIN DAVIS with The Blue Notes (14th March)



The Silvershine Jazz Club are thrilled to be able to announce that Alvin Davis will be joining up with the Blue Notes this week on saxophone and possibly flute and/or trumpet. Many of you will be familiar with Alvin as he's played at Corks before with Henry Newman, Delano Mills' Not Strictly Jazz and other outfits though this will be his first time here since we've re-branded..
For those of you not already in the know Alvin is not just one of the best sax players in the region, but also one of the most commercially successful as he sold a lot of records both here and in the States in the 90s when he got picked up by Sony (I've got a couple on vinyl). Alvin started his playing career with the Blue Pearls, an Andy Hamilton Big Band project which also launched Luke Shingler who will be playing next week, whilst in recent years he's spent quite a bit of time crossing the globe with Reggae star Macka B.

One person who comes to the club from time to time told me he keeps a book of the various musicians he's seen here and Alvin Davis features prominently in it as a must see. 'Nuff said!

The rest of the band will be Andy Peate on Keyboards, Paul Foad on Guitar, Vic Evans on Vocals, Keith York on Drums and Julius Fu on Bass.
This week Alvin will be slotting in with the Blue Notes, but if you want a taste of his own music you can find it on Soundcloud (He's even borrowed one of my photos (above) as a thumbnail for a couple of numbers!).

LUCAS D & The Groove Ghetto - 21st March -
feat Luke Shingler (tenor sax)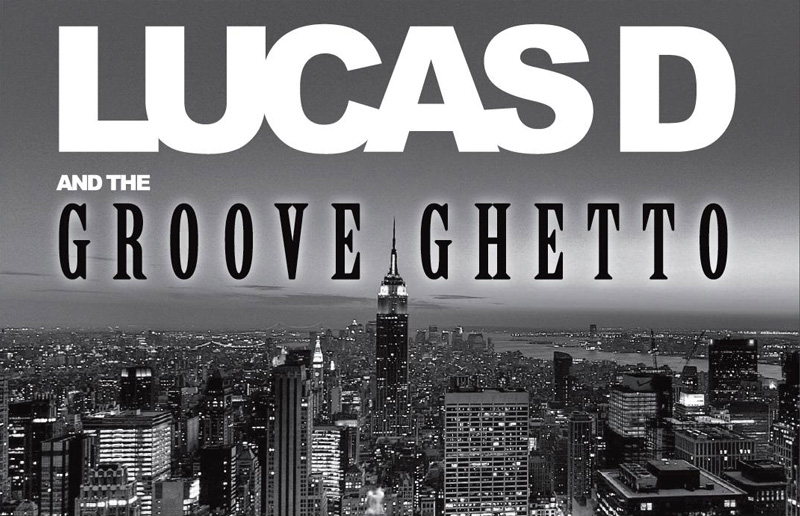 Back in the days of "Jazz At The Bear" it was Luke Shingler who worked with Andy Hamilton to put the Bearwood Jazz programme together. Luke, a highly talened tenor sax player in his own right, used to sit in with Andy Hamilton & The Blue Notes on a regular basis.Since we've been at the Corks we haven't seen as much of him as we'd have liked, but here he returns in a new outfit called "Lucas D & The Groove Ghetto", a band which is starting to create a bit of a stir round and abouts.
They play A collection of Rare Groove, Funky Blues, Acid Jazz and Soul tracks with some familiar numbers that set the style for this new collective. The line up includes local Musicians who have played with Steve Gibbons, Ruby Turner, Steel Pulse and Robert Plant to name but a few.
Lucas D & The Groove Ghetto are:
Paul Wakelin –Trumpet
Luke Shingler – Saxophone
Bob Wilson – Guitar
Frank Walker – Bass
Jon Bates - Keys
Toby Wilson – Drums
SILVERSHINE SPECIAL


Celebrating the Music of Andy Hamilton - 28th March 



For this very special gig the Silvershine Jazz Club are bringing together as many current and former Blue Notes as possible to perform and celebrate the music written and played by Andy Hamilton
(photo - Garry Corbett)

along with some Special Guests including Steve Ajao and Alvin Davis.

The tunes will include as many of the Caribbean grooves (such as Silvershine, Jamaica By Night, Acafess and Paris) as possible, along with many of the standards Andy loved to play.

This Concert starts at 8.30pm to make sure we can fit in all the tunes we have lined up for you!
Musicians already confirmed include:

Vocals:

Vic Evans
Roy Forbes
Sophie Hamilton Foad
Fred Webb

Saxophone:

Dutch Lewis
Alvin Davis
Steve Ajao

Piano/Trumpet

Piano:

Bass:

Brian Wright
Ray Brown
Fitzroy Coward

Guitars:

Drums:

Johnny Hoo
Wayne Scott
Keith York