- Free regional Jazz guide (print and on line)

- promoting Jazz in and around Brum (including us!).

- All things Bearwood!

- Blog about all things Bearwood including us!

- Another great blog about Bearwood with plenty about us!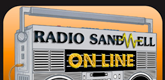 - 106.9 FM on air and on line local radio

- Community radio based in Winson Green hosts Delano Mills' Not Strictly Jazz show.