The Silvershine Jazz Club is based in Bearwood Corks Social Club in the Bearwood Road. We are in the function room upstairs, which has wonderful acoustics, retro décor and a capacity of 200. Even with an admission charge, Social Club prices behind the bar make it a great night out at a very nice price. With your help we're already starting to generate a great new vibe!
At the Silvershine Jazz Club we are looking to put on the very best in Jazz music from across the region and beyond, and whilst we have a resident band in The Blue Notes and a number of good local acts who play here regularly we are always looking for new and diverse talent to excite our audience.

---
SILVERSHINE LAUNCH NIGHT
with Soweto Kinch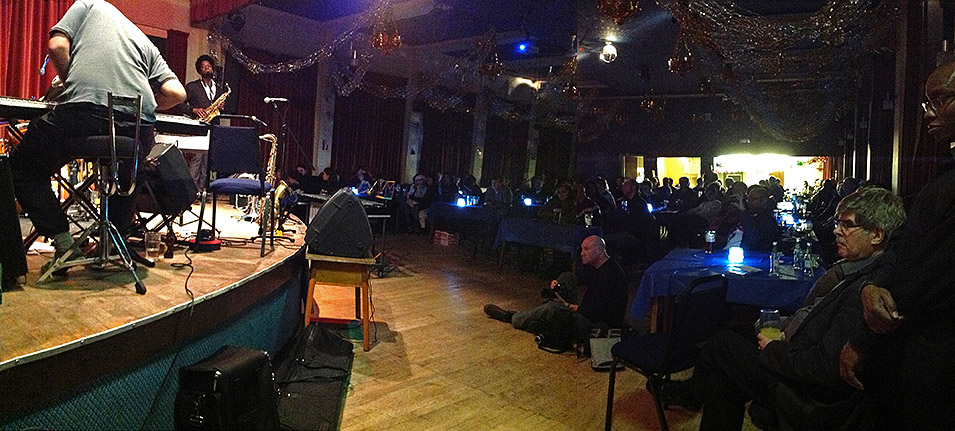 Just before Christmas 2012 we officially re-launched as the Silvershine Jazz Club. We had a very successful evening featuring Blue Notes present and past and some great guests with Soweto Kinch topping the bill. We invited Jazz photographer Garry Corbett (above centre) to come and record the evenings entertainment and he put the best of his work up on his Flickr account (below).
---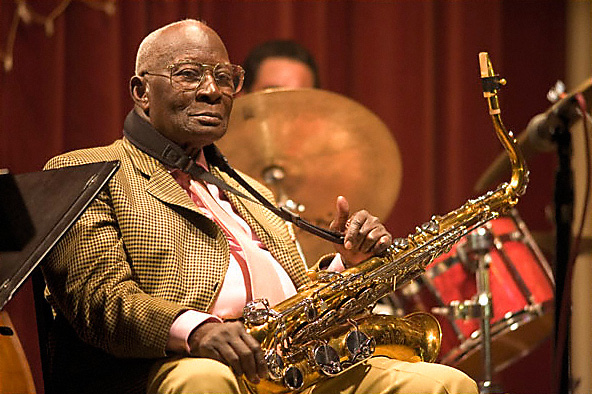 It was Andy Hamilton MBE who first started a Jazz club in Bearwood in the mid '80s and it has continued, though the venue has changed; Dirty Betts, the King's Head, the Bear Tavern and finally Bearwood Corks Club where we've been for over a decade. The club is now being rebranded as the "Silvershine Jazz Club" after the 'best selling' album by the great man. For those of us now helping to run the Jazz Club keeping Jazz alive in Bearwood is just a part of establishing and maintaining a legacy for the great man, and, as a timely reminder of this, the Bearwood Corks Club installed a large print of this photo of Andy by Jazz photographer Russ Escritt.