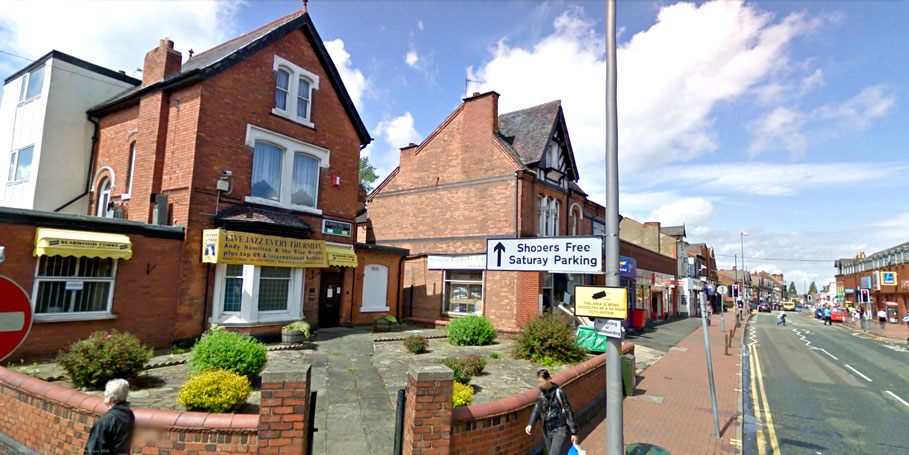 Bearwood Corks Club is in Bearwood Road on the corner of Sherwood Road roughly halfway between the Bear and the Hagley Road (virtually opposite the new Aldi and Argos stores). The entrance is round the side in Sherwood Road and, just incase you get confused by the different bells and things, you press the button on the silver box to the right of the door (see below) and when you hear a faint buzz you can open the door and come in. Go through the entrance and the stairs up to the function room (where we are) are on the right.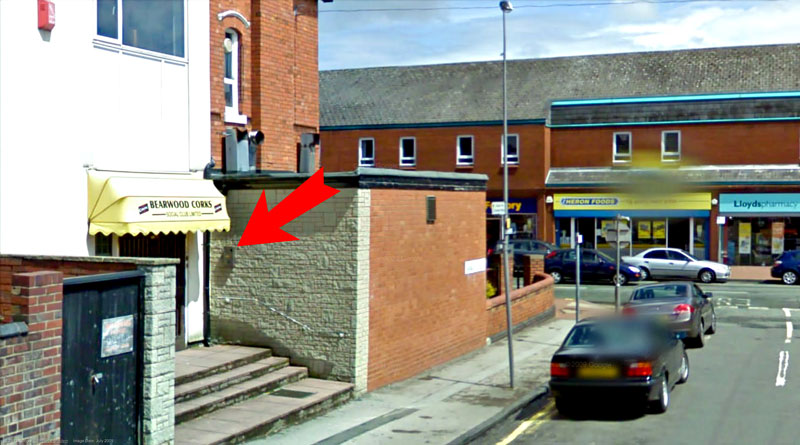 It is well situated for all the buses that serve Bearwood as well as for local minicab services. Buses serving Bearwood include the Number 11 orbital service, all Hagley Road buses including the 9 and 126 and Sandon Road buses including 120 258 and 128 and many other routes including the 82 and 448. Go to Network West Midlands for a complete list and timetables.
There is parking in the streets roundabout, including Sherwood Road and the High Street during the evenings. Sherwood Road is one way which means driving up to Lightwoods Road via one of the other sideroads and back down Sherwood towards the high street if you want to park in Sherwood Road itself.
Below we have a Google interactive map to help you find us even if you're coming from as far away as Melbourne, Caracas or even Ufa in the Urals (just click on "View Larger Map").
For more information ring the club on 0121 429 2091