OUT OF THE BLUE JAZZ ORCHESTRA

with

Tracy Lovejoy

(vocals) - 13th February



Formerly known as the Blue Max Big Band, Out of the Blue was formed in the early nineteen nineties by members of a jazz workshop run by Andy Hamilton. With a repertoire drawn from the classic swing arrangements of the Basie and Ellington orchestras together with more modern numbers by the likes of the great Sammy Nestico, the band has built a high reputation in Birmingham and the Midlands.
They are now under the musical direction of Jo James and feature singer Tracy Lovejoy who brings a wonderful "Northern Soul" feel to their vocal numbers.

---
TREVOR EMENY TRIO
- 20th February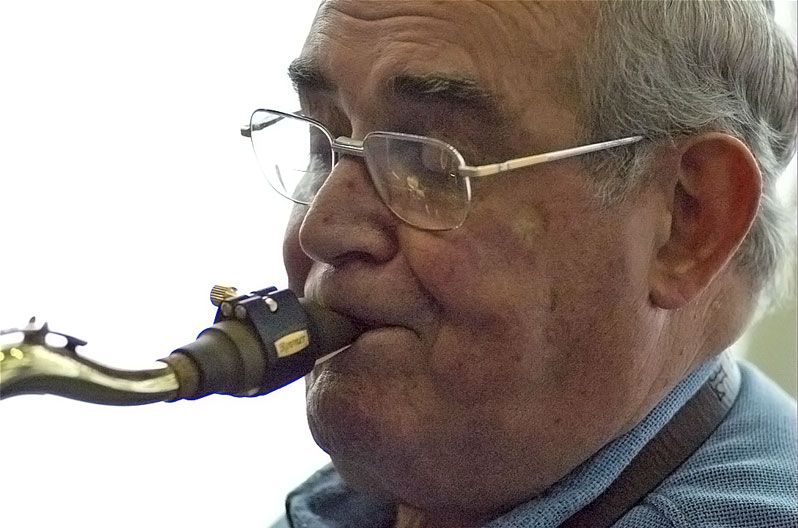 Photo : Garry Corbett

Trevor Emeny is one of the best Saxophonists working the West Midlands region. In a long and impressive career he has worked with Cleo Lane, Shirley Bassey, Mel Tormé, Tony Bennett, Sarah Vaughan, Harry Secombe and many more.
The last time he played for Bearwood Jazz it was at The Bear Tavern back in the '90s, so it's an absolute thrill to have him playing for us again!

---
TIM AMANN X-TET
- 6th March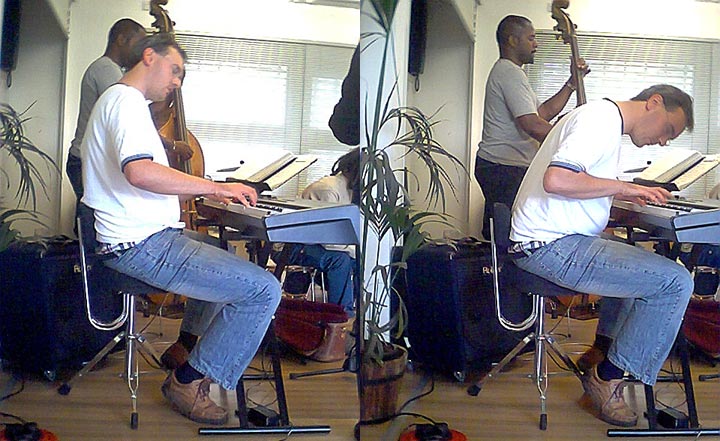 Long standing Blue Note, pianist Tim Amann, plays his music in many guises, and one of the best is his very own X-Tet, so named because the line up can vary in size and personnell. However it always contains some of the very best Jazz musicians he gets to work with and this time is no exception.
Tims band this time around features:
Ray Butcher -Trumpet
Sam Rogers - Saxes
Tim Amann - Piano
Adam Gilchrist - Bass
Carl Hemmingsley - drums
It will be fantastic to have the excellent Sam Rogers gracing the stage at the Silvershine Jazz Club, just as much as it will be great to have Ray Butcher back after too long an absence. Expect some mouth watering Jazz
---


FRED WEBB
with

The Blue Notes
- 13th March

Fred Webb is a regular vocalist with The Notebenders Big Band, who has performed at the Corks with his own band, as well as joining in with The Bliue Notes on Jam Nights. This time he joins with a full Blue Notes band as a headline act.
A popular local performer his musical career started in Rock 'n' Roll before making his move into Jazz and Big Band Swing. The Blue Notes line up will follow as saoon as I have it so watch this space.

---
STEVE KING BIG BAND




                        with

Lynn Dawes

(US Vocals) - 20th March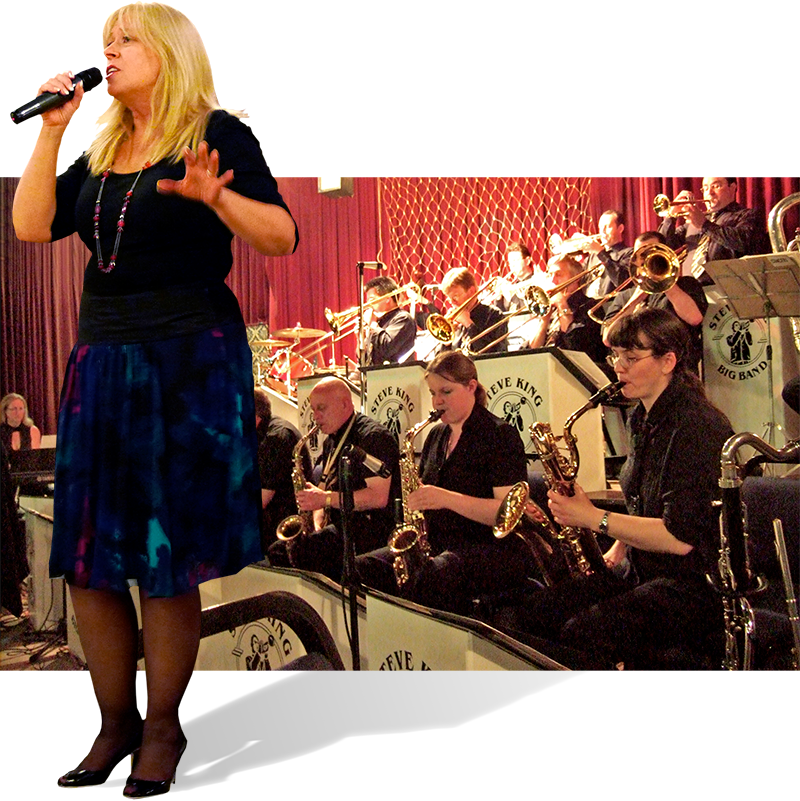 All big band exponents know the Steve King Big Band as they're quite simply one of the best around. Brimming with talented pro and semi-pro players, the band features Lynn Dawes, a classy US vocalist with a big voice.
 
We've just received this notification from the band that they'll be unveiling some new material:
 
"A reminder we are at the Silvershine Jazz Club, Bearwood Thursday 25th April. We will be unveiling part three of the "Hunting Wabbits" triology by Gordon Goodwin plus lots of other goodies including "Channel One Suite". Hope to see you there!"

With a link to this video of a previous SKBB gig at the Corks:
---
THE BLUE NOTES




   

celebrate the Music of Andy Hamilton - 27th March 



For this very special gig at the Silvershine Jazz Club, The Blue Notes will perform and and celebrate the music written and played by Andy Hamilton MBE
(photo - Garry Corbett)

.

The tunes will include as many of the Caribbean grooves (such as Silvershine, Jamaica By Night, Acafess and Paris) as possible, along with many of the standards Andy loved to play.

---