HENRY NEWMAN BAND


feat

Janice Williamson (ex-Black Voices) - 4th Feb




Henry Newman always brings a cracking little band to Bearwood Corks and often drops a few surprises into the line up. This time he's hoping to bring a trombone player along.

There'll be more news on who's playing as I get it, but just to say, the regular band features Janice Williamson, a top notch vocalist with a big voice . Janice was in the original line up of the acapella Gospel group Black Voices - I've even got a vinyl LP with her on, produced by Basil Gabbidon no less.
---
THE SOUL PROVIDERS
- 11th February

The Soul Providers are a Soul band from Birmingham and the Black Country. Comprising bass, drums, guitar, keyboards, three horns and two vocalists, they play a wide range of soul numbers from the Stax era through to Motown and the Blue Brothers. You know, all that Old Skool stuff you love so much!
---
VIC EVANS THE JAZZ MAN

a photograph by Paul Hassell
Surfing the internet I came across this wonderful photograph ov Vic Evans, the Blue Notes vocalist. It's a truly wonderful shot that truly captures the Vic we know and love, and looks more like a photo-realist drawing than a photograph - A work of art!
The photographer, Paul Hassell, emailed us the photograph, kindly giving us permission to upload it to our website. You can see more of Paul's work on his site at http://www.paulhassell.co.uk
---


STEVE SALKIND / CORMAC LOANE QUARTET

•    18th February     •



Cormac Loane learnt his trade as a jazz musician as a schoolboy in the North-East in the 70's, often gigging alongside bass player Gordon Sumner, who later changed his name to Sting! Cormac progressed to the National Youth Jazz Orchestra before pursuing a career in music education which included setting up the Birmingham Schools' Jazz Ensemble. Under Cormac's direction, this band accompanied leading British jazz musicians including John Dankworth, Humphrey Lyttelton and Georgie Fame. Cormac continues to combine a part-time teaching career with his original passion for small group jazz playing.
Cormac has played at our club with Andy Hamilton & The Blue Notes, and with singer Shaine Dorsey. This week he brings his own Quartet to the Silvershine Jazz Club at short notice, so please do everything you can to spread the word, or, in the words of our very own Vic Evans "Tell your fiends and tell your enemies too!"
 
Cormac has booked Steve Salkind, another saxophonist with a great reputation in the West Midlands region to join him. I believe this will be a Silvershine first for Steve, so that will be something to look forward to, not least because Cormac has requested that we give Steve Salkind equal billing!
The full band is:
Cormac Loane, saxophone
 
Steve Salkind, saxophone
 
Andy Peate, keyboard
 
Trevor Lines, double bass
 
Maurice Colby, drums
p.s. The Sting connection would appear to still be very much alive and in this photo on a Geordie Jazz blog it would appear that sting is taking a photo of Cormac:
---


BON ACCORD
(Gypsy Jazz) - 25th February


Returning to the Silvershine club for what should be another successful gig, Bon Accord is a Gypsy Jazz band with a difference, inspired by the music of Django Reinhardt and Stephane Grappelli's Quintet of the Hot Club of France. Most Gypsy Jazz bands today consist entirely of stringed instruments. Django, however, also recorded with accordionist Gus Viseur and clarinettist Hubert Rostaing. Bon Accord follows this lead with a line-up of accordion, clarinet, guitar and double bass, playing both well-known and more contemporary Gypsy Jazz numbers plus French and Latin pieces.
Always enjoyable!

The band is:
Harry Christian – Clarinet
Harry has played clarinet and saxophones in various mainstream and traditional jazz bands for many years. A long term admirer of Django Reinhardt's music, he has become increasing interested in the gypsy jazz genre over the last four years and more aware of the many recordings Django made with clarinet players.


Richard Adey – Accordion
Richard is a professional accordionist/arranger: he performed on stage for two years with the Royal Shakespeare Company (Stratford-Upon-Avon and on tour), at the London Barbican Centre, the Kennedy Center Washington DC, the Brooklyn Academy of Music New York; at the Edinburgh Fringe in an acclaimed production of Pam Gems, Piaf (Troika Productions); He was pleased in March 2013 to play at "Piaf -The Concert" joining The Matthew Jones Orchestra at venues including: Birmingham Town Hall; Queen Elizabeth Hall, Southbank Centre, London.


Mike Bethel – Guitar
Mike is a guitarist and teacher who, having worked in a solo classical idiom, has found himself performing in various different groups and genres. He has also recorded three well-received solo albums.


Simon "Smudge" Smith – Bass
Simon is a bass player with much experience in a wide variety of music genres. He has spent time working in the USA as a session musician for many artists including the Tony Award winner, Idina Menzel. He currently plays with a number of folk and jazz groups at venues and festivals throughout the UK and Europe, and has played at the Silvershine Club many times.

A medley of some of the tunes we play can be heard at www.bonaccordmusic.com
---


Malcolm Gibbons Quartet
- 3rd March


Excellent West Midlands guitarist who's played with the Blue Notes, Shaine Dorsey and various other combinations at the Silvershine Club and across the midlands, gets his own gig.
What was originally billed as a trio has now become a quartet. The full line up is:
Malcolm Gibbons - Guitar
Trevor Lines - Bass
Andy Peate - Trumpet and Keyboards
Phil Trickett - Drums
A must for all fans of Jazz Guitar!

---

Andy Peate, Ralph DeCambre & Friends
•    10th March    •


Andy Peate and Ralph DeCambre will be re-uniting with some of the musicians they've played with in the Blue Notes over the years. It will be great to see Ralph back playing at the Silvershine Jazz Club for the first time in a while. Ralph, of course, played on Andy Hamilton's best selling Silvershine album from which the club now takes it's name.
The core of the band will be made up with a welcome return from Fitzroy Coward on bass and Keith York on drums. Fitz was a mainstay of the Blue Notes for many years, while Keith, alothough a late-comer to the band has a great Rock'n'Roll carreer to his name that includes Dr Phibes, Broadcast and Bentley Rhythm Ace.
With the occasional other Blue Note sitting in this could be a wonderful night's Jazz!

---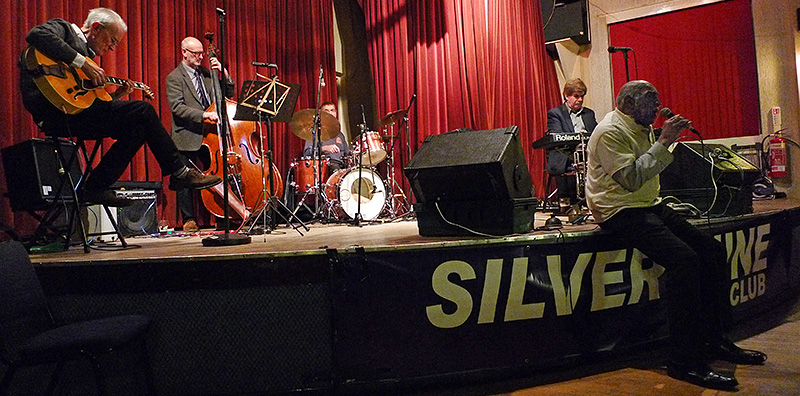 Vic Evans sits in with the Malcolm Gibbons Quartet. Beautiful music, playing to a very select audience.
---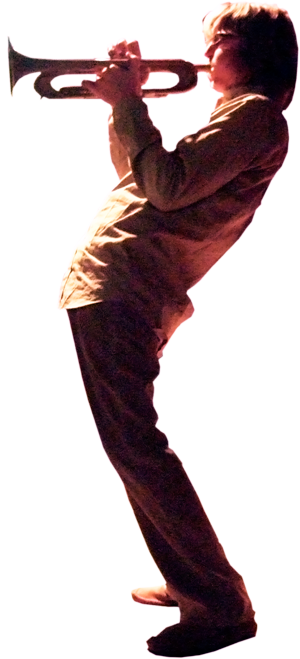 Bryan Corbett Quartet
•    17th March    •

"Cool School" maestro Bryan Corbett is a top local talent with a very strong national and international reputation, having played at venues ranging from the Sydney opera House to the London and Brecon Jazz Festivals, and a pretty decent back catalogue on CD with re-mixes on vinyl.

Bryan always works with the best and this time is no exception with Al Gurr on piano with Ben Markland on bass and Ian Palmer (nephew of Carl Palmer and Steve Palmer) on drums. This really is a top line up and you can be sure the music will be of the very highest standard.

Bryan Corbett: Trumpet and Flugelhorn

Al Gurr: Keys

Ben Markland: Bass

Ian Palmer: Drums
This really is a top line up and you can be sure the
music will be of the very highest standard.
More @ www.bryancorbett.co.uk

---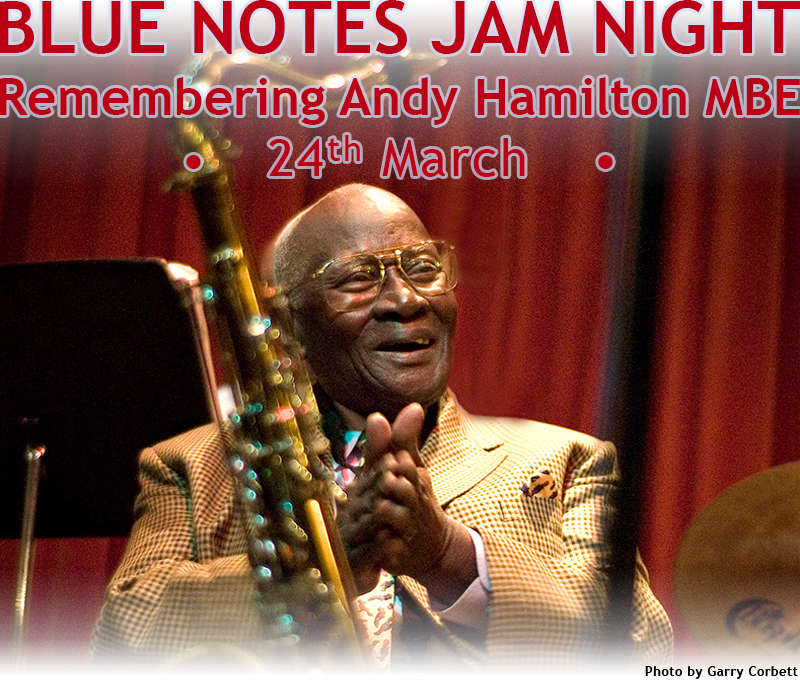 This week is our annual celebration of the music of the life of the great Andy Hamilton MBE, when when members of his band, The Blue Notes get together to bring you the music that Andy played and wrote.
The event takes place on the closest Thursday to his Birthday and is always a bit of an occasion and this year is no exception. The Blur Notes will be joined by a galaxy of guests and it's building up to be quite an event.
Blue Notes line up so far:

Vic Evans Vocals

Fitzroy Coward Bass

Paul Foad Guitar

Wayne Scott Drums

Tim Aman Keyboards

Special Guests so far:


Andy Gayle Saxophone

Sophie Hamilton-Foad Vocals

Courtney Hamilton-Foad Vocals

Louis Hamilton-Foad Drums

Aiden Aman Drums

Trevor Saxophone

Curtis Nisbitt Saxophone

Peter Lewis Saxophone

---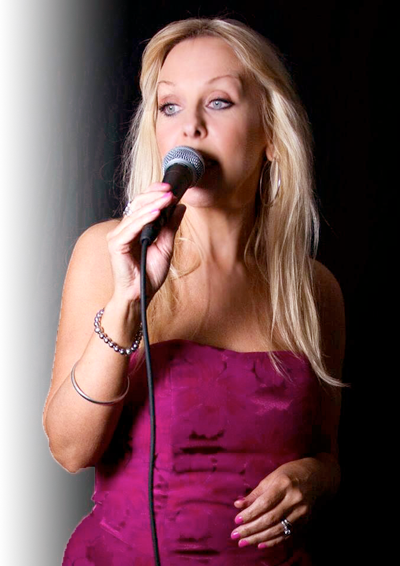 Sheila Waterfield Quartet
•    31st March    •

Award winning Coventry based vocalist Sheila Waterfield wilii be performing at the Silvershine Jazz Club for the first time this coming Thursday.
Irish, Folk and Jazz provided the early influences on which her musical career has been grounded. She comes to the Silvershine Club in the wake of her highly rated 2015 album release 'Reverie'.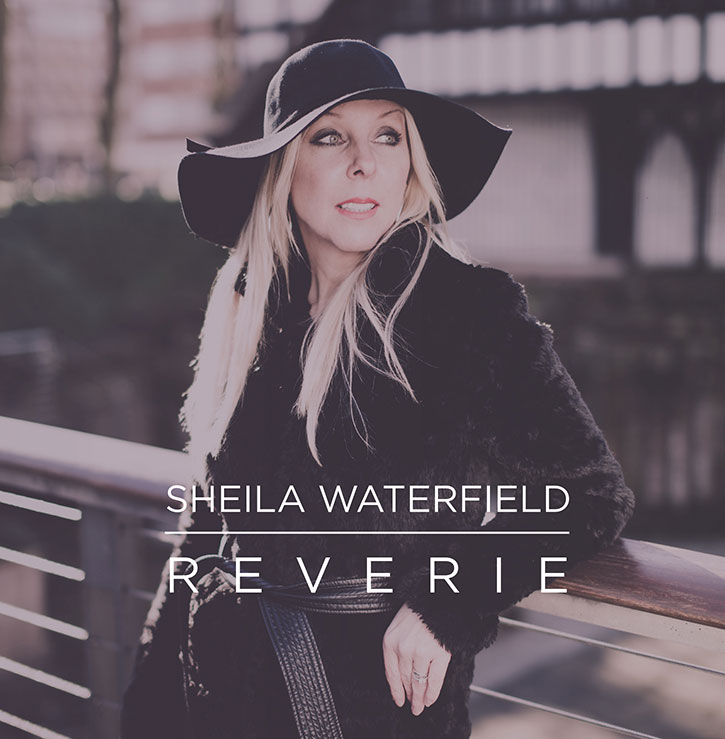 ---