Andy Gayle's


☆  Mishmash Kollective  ☆


- 7th February -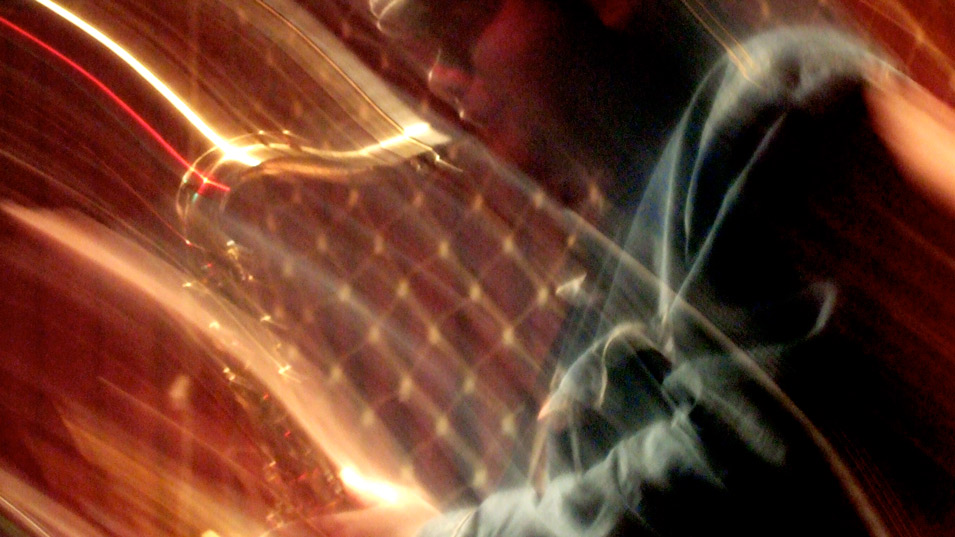 Andy Gayle is one of the best sax players in the region. He studied Jazz at Guildhall under the likes of Jean Toussaint, Pete Churchill, Simon Purcell and Scott Stroman and played in Tomorrow's Warriors. He has also worked with some of the best on the British and international Ska scene across Europe, touring the USA, Europe and Japan with the Specials, Special Beat, International Beat, The Skatalites
(Wow!)

and Jazz Jamaica.



He has even supported Ziggy Marley and the Melody Makers
with the Classical Reggae pioneers Bubble Free.

The line-up is:

Andy Gayle   Saxophone

Joe Remeny Drums

Trevor Lines  Bass

Henry Newman      Piano
---
The future Of jazz
- Outer Circle -
The next generation of jazz. Fantastic night at the Silvershine Club - The Outer Circle debuted their first original song, The Master. Check it out below!
Posted by Paul Foad on Thursday, 14 February 2019
---
Valentine's Day Special
with Vic Evans & Shaine Dorsey
- 14th February -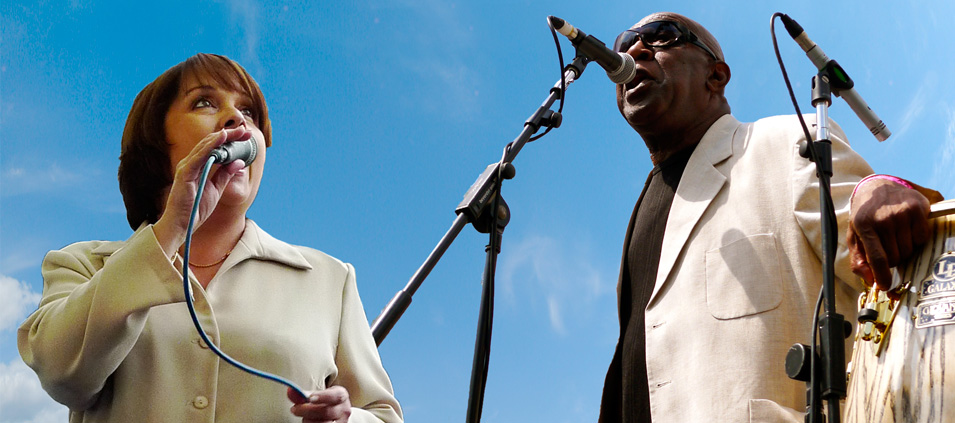 For Valentine's Night we bring you two of the very besy Jazz Singers around. For this special night the melifluous tones of Vic Evans will be accompanied by the wonderful voice of Shaine Dorsey.
They will be joined on stage by a band made up of Blue Notes and other top local artists for an evening of Jazz Music at it's very best,


Two great singers, one fabulous night!
---
Dutch Lewis Quartet
- 21st February -


This Thursday the Silvershine Jazz Club will be graced by the presence of Dutch Lewis, blowing some amazing hot licks on his panoply of saxes and other reed instruments!

Dutch brings his own band with him, which features Blue Note, Ralf DeCambre (gtr), Jamie Carey (bass) and Keith York on drums (seen playing with Broadcast on Later back in 2000, right).


Be prepared to be blown away!
---
Blue Notes Jam Night
with Peter Lewis (sax)
☆ 21st Feb ☆

Yes, it's Vic and the boys this coming Thursday, but this week the band features the melodic tones of Peter Lewis, a saxophonist who was presented with a saxophone by his Church at an Andy Hamilton gig here at the Corks.
It's a Jam Night, so bring you're instrument...

...or just come and hear some...


...sweet, sweet Jazz music!


---
John Smith & Malcolm Gibbons
Guitar Quartet - 7th Mar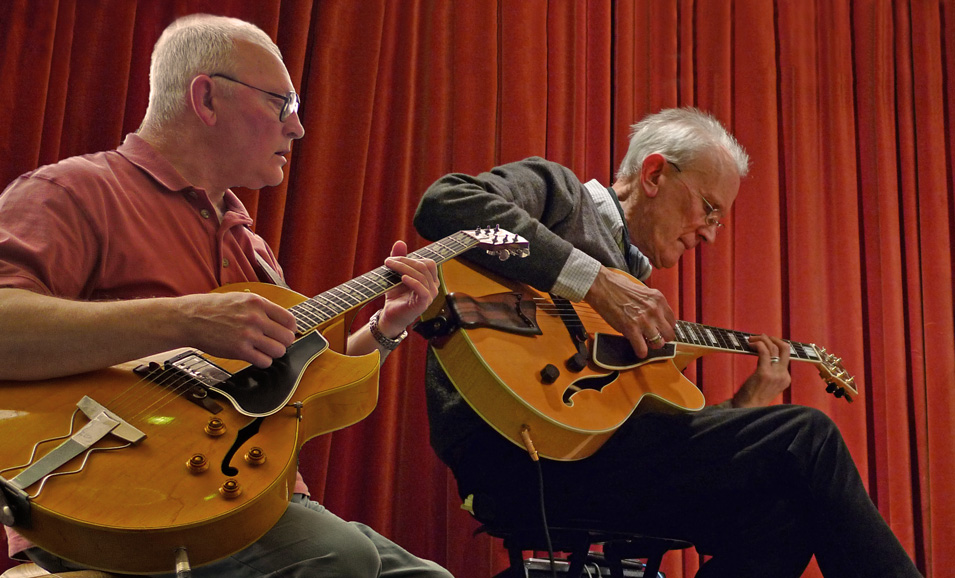 Ace guitarists Malcolm Gibbons and John Smith return to the Silvershine Club to bring us some more scintillating Jazz guitar. John and Malcolm are two of the very best Jazz guitarists in the West Midlands and have played with some of the best the region has to offer including our founder Andy Hamilton MBE and Silvershine favourites the Steve King Big Band.

I haven't got the full line-up as yet, but I know Keith York will be on drums. Keith is a Jazz drummer with a great Rock pedigree

(seen playing with Broadcast on Later back in 2000, right)

.


This gig is a must for all lovers and players of guitar based music.
---
Ashley Allen Band - 14th March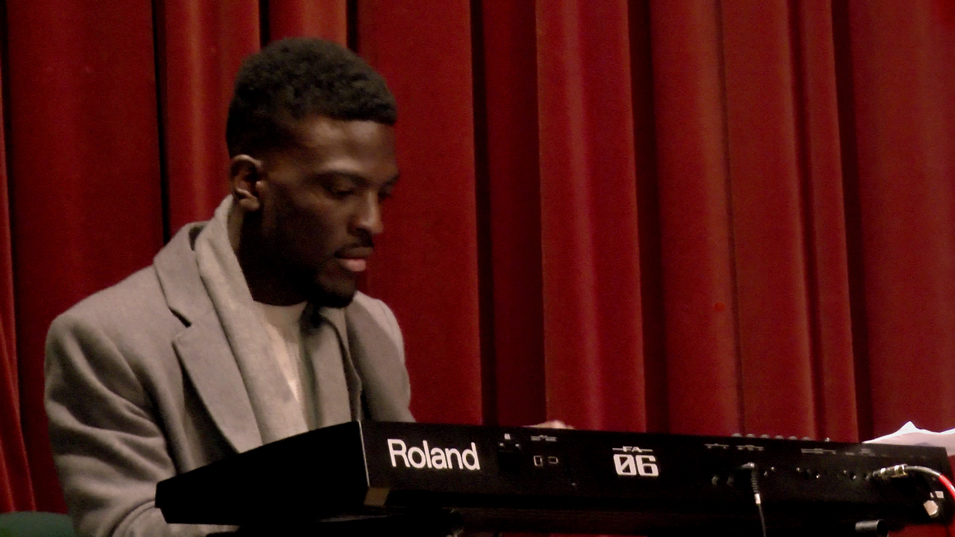 Jazz pianist and Conservatoire lecturer Ashley Allen returns to the Silvershine Jazz Club this Thursday. With a mix of Ashley's own compositions and rearrangements you will be guaranteed some great Jazz!
Ashley Beckford (seen right playing with Andy Hamilton &  the Blule Notes at The Drum) will once again be joining him on saxophone.

 
Line up:
Ashley Allen - keys
Jason McDougall - vocals
Nathan Greene - drums
Ashley Beckford - sax
Jamahl Augustine - bass


We're looking forward to a wonderful night's music.
---
Tom Ollendorf
with Marc Michel (Fr - drums) and Will Sach (US - bass) - 21st March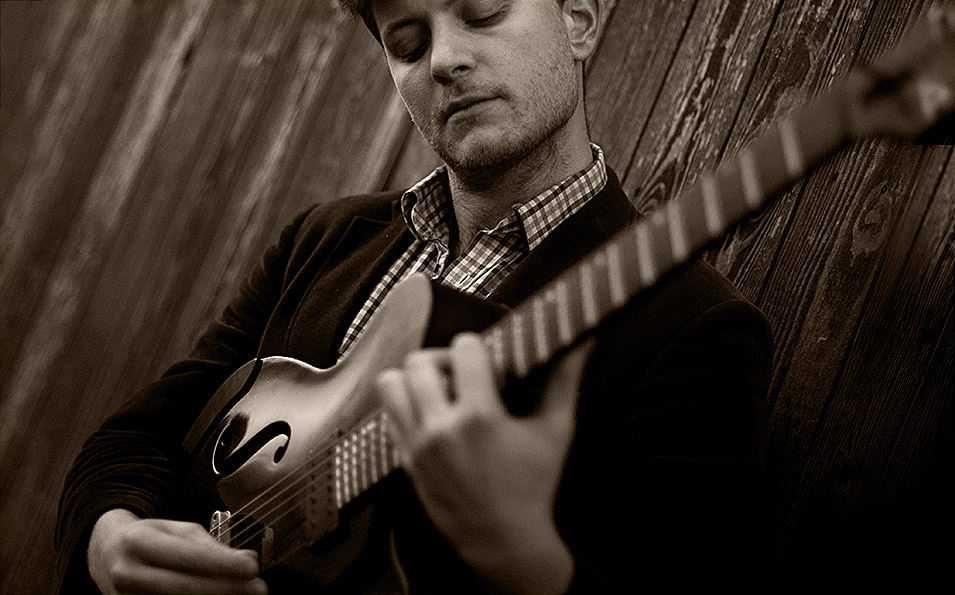 Tom Ollendorff is quickly becoming one of the most well-known jazz guitarists in London. He has performed with some of the jazz worlds top names including Ari Hoenig, Bill McHenry and Jeff Williams. Tom's trio features two of Londons' most in demand musicians bassist Will Sach and drummer Marc Michel.
'A highly talented, Imaginative player'
...and a must for anyone who loves Jazz Guitar!
Tom, playing with the Ari Hoenig Trio
---
Remembering Andy Hamilton
with The Blue Notes + Guests
Friday 29th March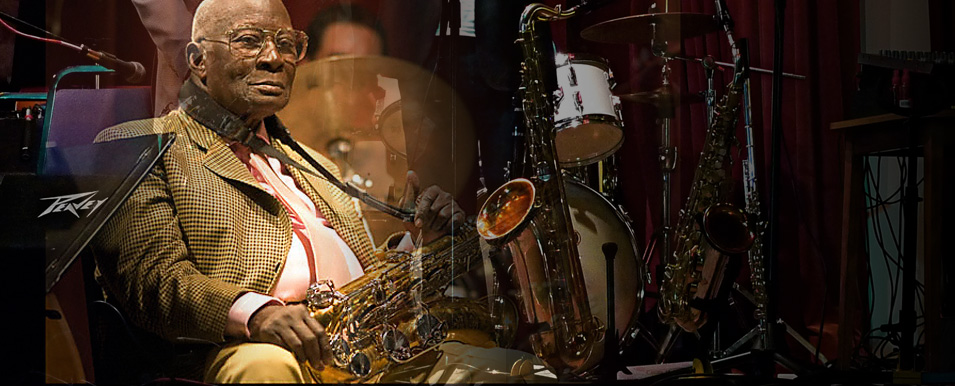 8pm start!s
Celebrating the Music, Life and Legacy of Andy Hamilton MBE at the Silvershine Jazz Club. Saturday 24th March. This gig will feature a galaxy of musicians, young and old, so many of whom used to work with Andy Hamilton, and as much of the great man's music as we can get into one fabulous night of Jazz...
and, of course, the wonderfulvoice of Vic Evans.
This will be big, hence the Friday Night slot!
---