EVERY THURSDAY AT BEARWOOD CORKS CLUB

558 Bearwood Road (corner of Sherwood Rd), Smethwick B66 4BT - 9pm (doors 8.30)
HENRY NEWMAN BAND

feat

Janice Williamson (ex-Black Voices)

- 11th April


Henry Newman always brings a cracking little band to Bearwood Corks. You can never quite be sure who else will be playing, but it always features Janice Williamson, a top notch vocalist with a big voice . Janice was in the original line up of the acapella Gospel group Black Voices - I've even got a vinyl LP with her on, produced by Basil Gabbidon no less.
The line up above also shows Alvin Davis on sax whilst other musicians who've featured in the past include Andy Gayle (sax), Fred Wisdom (gtr), Wal Warmington (drums), Julian Powell (drums) and Ray (Pablo) Brown (dbl bass). Whatever the line up is though, you can be sure the music will be great.
Delano Mills'
NOT STRICTLY JAZZ QUARTET
- 18th April


Not Strictly Jazz will be performing Jazz Funk and Fusion from the masters of the genre such as Grover Washington Jnr, Jeff Lorber, Marcus Miller, Victor Bailey and others. The line up of top local musicians will feature Delano Mills on bass, Wayne Scott on drums Martin Trottman on keyboards and vocals and Alvin Davis on saxes.
It promises to be a feast for your eardrums.
 
---
STEVE KING BIG BAND




                        with

Lynn Dawes

(US Vocals) - 25th April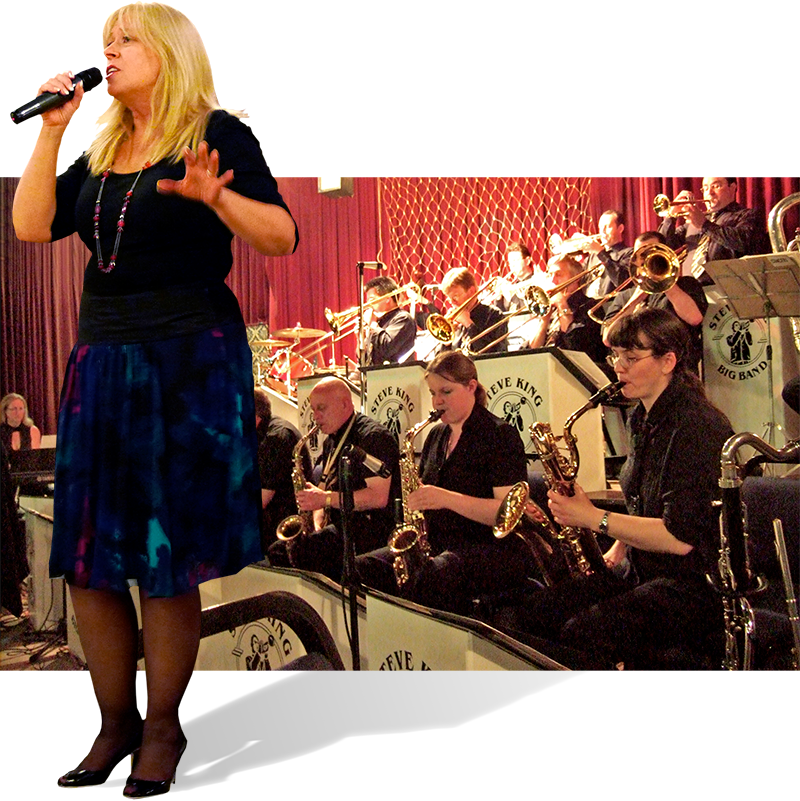 All big band exponents know the Steve King Big Band as they're quite simply one of the best around. Brimming with talented pro and semi-pro players, the band features Lynn Dawes, a classy US vocalist with a big voice.
 
We've just received this notification from the band that they'll be unveiling some new material:
 
"A reminder we are at the Silvershine Jazz Club, Bearwood Thursday 25th April. We will be unveiling part three of the "Hunting Wabbits" triology by Gordon Goodwin plus lots of other goodies including "Channel One Suite". Hope to see you there!"

With a link to this video of a previous SKBB gig at the Corks:
---

Reuben James Presents




KANSAS SMITTY'S




a red hot 7 piece featuring

Giacomo Smith (NY Clarinet/Alto) - 9th May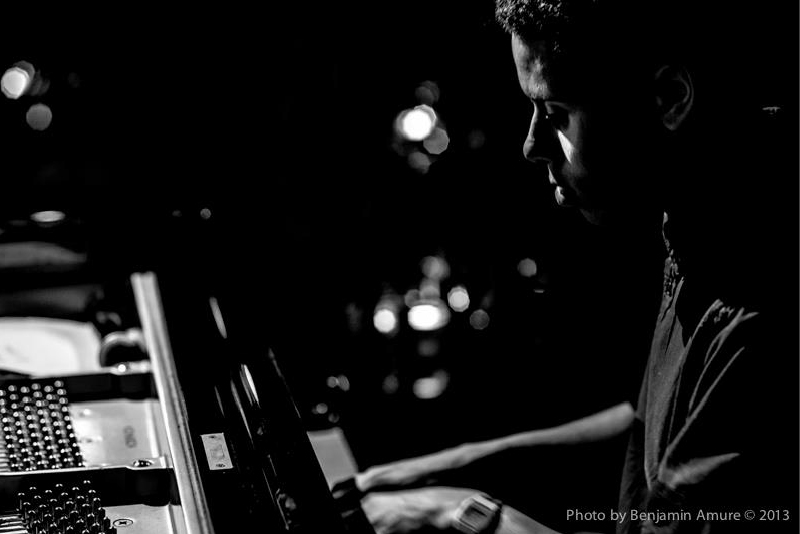 This coming Thursday (9th May) promises to be quite special. Reuben James is bringing a red hot band to the Silvershine Jazz Club, featuring New Yorker Giacomo Smith (left) on Clarinet and Alto, plus "Tomorrow's Warriors" Ruben Fox and Mark Kavuma.
Band members have been making quite a name for themselves in venues like Ronnie Scott's, while Reuben himself is coming to you direct from headlining at the Cheltenham Jazz Festival. Wynton Marsalis is quoted as saying "We haven't had anything like this in New York for over twenty years" of Giacomo Smith on the Ronnie Scott's website.
Reuben started his Jazz career at a very young age in The Notebenders Big Band, a community project started by Andy Hamilton. He went through Birmingham Youth Jazz and touring with Abram Wilson and onto study Jazz in London. Now he's able to bring the very best musicians back to gig in Bearwood and we're very excited.

The full line up is
 
Giacomo Smith - Clarinet/Alto (New York) (state)
Ruben Fox - Tenor (Brixton)
Mark Kavuma - Trumpet (Africa)
Rosie Turton - Trombone (Countryside)
Moses 'Big beat' Boyd - Drums (Catford)
James Banner - (Dudley)
Reuben James - Piano (Bromford)
What Reuben's blurb says about Kansas Smitty's is:
"Jazz ain't no background music...

Reuben James presents the era of jazz that saw the likes of Lester Young, Count Basie, Ben Webster and Charlie Parker taking risks, expressing themselves and getting people on their feet into the wee hours of the morning.
Kansas Smitty's brings that vibe to you LIVE. Don't be fooled though, this is no vintage hang. This is swing. Here. Now."

If we'd known earlier what Reuben had planed we'd certainly have charged more on the door. However, from the punter's point of view this is a wonderful opportunity to see a great act at a price you're not likely to see again. Be there!
Starts 9pm Admission £4(£3 concs)
 
 
On the left is Ruben Fox and above is Mark Kavuma. Both are photographed playing at Ronnie Scott's in London. We'd like to thank Benjamin Amure for allowing us to use his photos.
---
TIM AMANN TRIO
- 16th May
TIME REMEMBERED - A tribute to the music of the American Jazz pianist Bill Evans (1929-1980)
 

Blue Note pianist Tim Amann brings his own trio to the Silvershine Jazz Club. They will be evoking the spirit of the great Bill Evans trios of 1966 to 1975 in their seminal recordings at the Village Vanguard in New York City.
The line up is
 
Tim Amann - Piano
Adam Gilchrist - Bass
Aidan Amann - Drums
With a guest appearance from Vic Evans on Vocals.
Tim's son Aidan is fast developing into a talented drummer. He has sat in on Blue Notes appearances at the Symphony Hall and Bearwood Corks in the past, but this will be his first scheduled performance at the Silvershine Club.
---
  ARABELLA SPROT QUARTET
- 30th May
We seem to be attracting some class acts to the Silvershine Jazz Club these days and Arabella Sprot is one of them.
Already a highly rated player on the national scene she is currently based in Birmingham, studying for a Masters degree at the Conservatoire. She wowed Silvershine audiences with the Trevor Lines Quintet and now returns with her own Arabelle Sprot Quartet.
ASQ is led by saxophonist Arabella Sprot, who was recently described by Venue Magazine as 'one of the most impressive new saxophone talents'. Currently a Masters Student at Birmingham Conservatoire, she is also supported by the Musicians Benevolent Fund. With a strong emphasis on original material, her influences range from Kenny Wheeler to Frank Zappa and she presents a quartet of versatile musicians who constantly push boundaries. This performance features Andrew Woodhead on piano, Ric Yarborough on drums and Alex Philips on bass.

---