• Henry Newman Band • Thursday 6th April •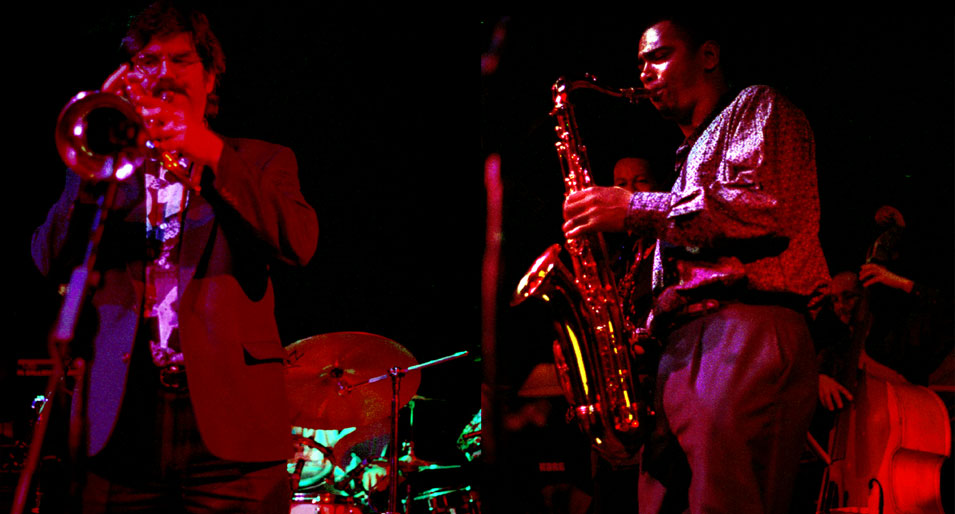 Two guys named Andy will be playing with Henry Newman upstairs at the Corks Club tonight Andy Peate on trumpet and Andy Gayle on sax.
Henry Newman always brings a cracking little band to Bearwood Corks and often drops a few surprises into the line up. This week is no exception, even if the news came in a bit late.





---
• Junior Blue Notes • 13th April •


"The girls are back in town..."
Always a popular gig and ideal for the holiday period, the Junior Blue Notes features siblings of seasoned Blue Notes alongside other young musicians who have jammed/performed with Blue Notes Senior or Junior. The full line up will be announced as I get it, but for now I can reveal that Courtney, Sophie and Ella, the Hamilton-Foad girls are back in town from their respective colleges, so we can expect some great singing.
 
Also getting news about an appearance by a fine young saxophonist from the Notebenders. Sounds good to me!
 

---
Ashley Allen Quintet - 20th April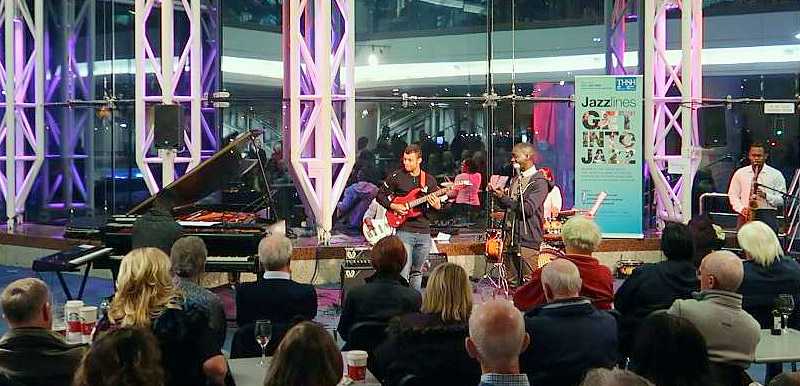 Jazz pianist and Conservatoire lecturer Ashley Allen returns to the Silvershine Jazz Club this Thursday. With a mix of Ashley's own compositions and rearrangements you will be guaranteed an unforgettable night!



Ashley Allen will be joined on alto sax by Ashley Beckford who was one of the hot young players in early days of The Notebenders Big Band (seen left with Andy Hamilton & The Blue Notes). Veteran Bearwood Jazz fans will remember them from back in the day, whilst our current fans will have seen Ashley Allen on keys at the recent David Lloyd Henry gig.

The full line up is Ashley Beckford, Denise Thompson, Aldaine Brown, Jason McDougall and, of course, Ashley Allen.
We're looking forward to this one...
...Small world, great gig!
---
Blue Notes Jam Night - 27th April

It's one of Blue Notes legendary Jam Nights this week.
The band for the night is:
Nick Wiltshire Keyboards

Andy Peate Trumpet

Peter Lewis Sax

Paul Foad Guitar

Jules Fu Bass

Eddie Powell Drums
But don't forget to bring your own instrument if you play and you want to join in.



Vic Evans "The Jazz Man" is here, so expect some beautiful music from a true Jazz vocalist of the highest order!
---
DUTCH LEWIS
with The Blue Notes - 4th May

We have the Blue Notes for you this week, fronted by the incredible Dutch Lewis playing some amazing hot licks on his wonderful array of saxophones and other wind instruments.
 
Prepare to be blown away!

---
Bon Accord - 11th May
Parisian Swing & Gypsy Jazz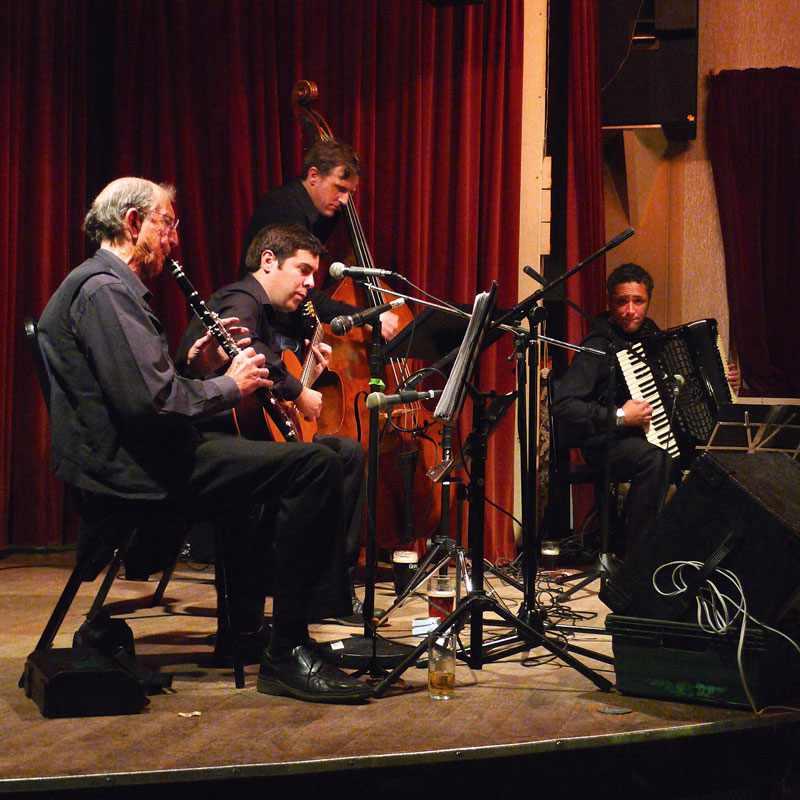 Bon Accord is a truly wonderful Gypsy Jazz band with a difference, inspired by the music of Django Reinhardt and Stephane Grappelli's Quintet of the Hot Club of France. Most Gypsy Jazz bands today consist entirely of stringed instruments. Django, however, also recorded with accordionist Gus Viseur and clarinettist Hubert Rostaing. Bon Accord follows this lead with a line-up of accordion, clarinet, guitar and double bass, playing both well-known and more contemporary Gypsy Jazz numbers plus French and Latin pieces.
"The setting is the beautiful ballroom upstairs in Bearwood Corks Club. Expect hot jazz made famous by the likes of Django Reinhardt, Gus Viseur, Richard Galliano, Duke Ellington and more, hosted at the Thursday night jazz club made famous by Bearwood's own Andy Hamilton"

The band is:

Harry Christian – Clarinet
Harry has played clarinet and saxophones in various mainstream and traditional jazz bands for many years. A long term admirer of Django Reinhardt's music, he has become increasing interested in the gypsy jazz genre over the last four years and more aware of the many recordings Django made with clarinet players.

Richard Adey – Accordion
Richard is a professional accordionist/arranger: he performed on stage for two years with the Royal Shakespeare Company (Stratford-Upon-Avon and on tour), at the London Barbican Centre, the Kennedy Center Washington DC, the Brooklyn Academy of Music New York; at the Edinburgh Fringe in an acclaimed production of Pam Gems, Piaf (Troika Productions); He was pleased in March 2013 to play at "Piaf -The Concert" joining The Matthew Jones Orchestra at venues including: Birmingham Town Hall; Queen Elizabeth Hall, Southbank Centre, London.

Mike Bethel – Guitar
Mike is a guitarist and teacher who, having worked in a solo classical idiom, has found himself performing in various different groups and genres. He has also recorded three well-received solo albums.

Simon Smith – Bass
Simon is a bass player with much experience in a wide variety of music genres. He has spent time working in the USA as a session musician for many artists including the Tony Award winner, Idina Menzel. He currently plays with a number of folk and jazz groups at venues and festivals throughout the UK and Europe, and has played at the Silvershine Club many times.

A medley of some of the tunes tey play can be heard at www.bonaccordmusic.com


---
John Smith & Malcolm Gibbons
•    Guitar Quartet    •    18th May    •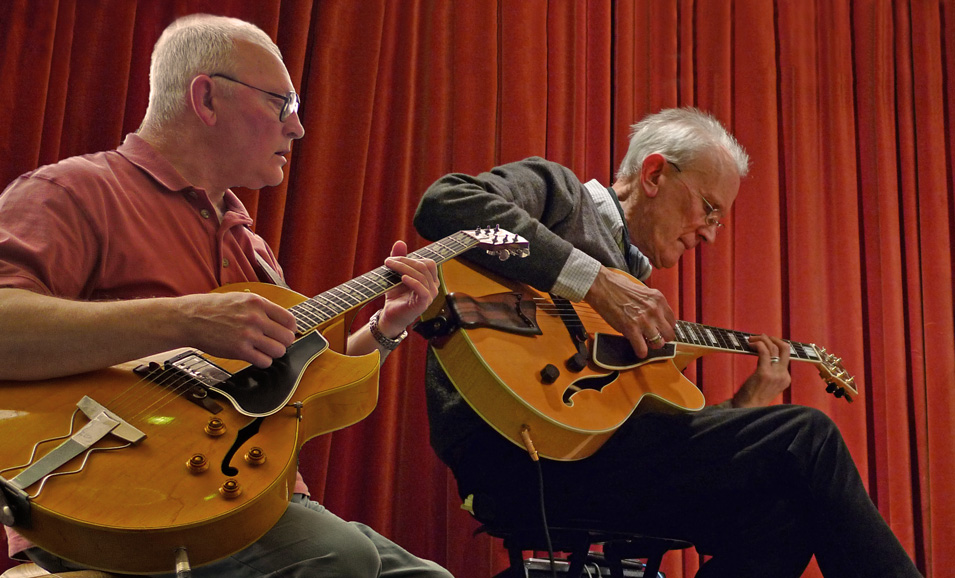 John Smith and Malcolm Gibbons are two of the very best Jazz guitarists in the West Midlands and have played with some of the best the region has to offer including our founder Andy Hamilton MBE and Silvershine favourites the Steve King Big Band. Here they combine to bring you their own special magic.


Also, I've just received the full line up for this and I am pleased to announce that we have long standing Blue Note Fitzroy Coward on bass and the excellent Keith York (Broadcast, Bentley Rhythm Ace...) on drums.

The gig will also feature a short interval set from Nathan Poulson, a talented young singer/songwriter.

This gig is a must for all lovers and players of guitar based music.
 
---
Blue Notes Jam Night
•    25th May    •
 

It's one of Blue Notes legendary Jam Nights this week. Don't forget to bring your own instrument if you play and you want to join in.
---