Steve Sherriff Trio with Ray Butcher - 5th June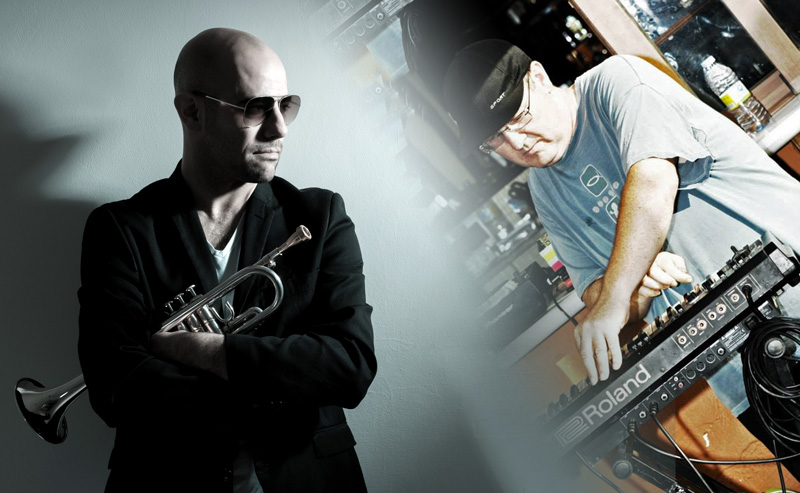 After 8 years away in Tenerife, Steve Sherriff returns to Birmingham with his new trio. A former graduate of Birmingham Conservatoire, keyboard maestro, Steve brings a complex mix of influences having worked in many different styles of music ranging from Jazz, Latin, funk to musical theatre & classical. He launched his first album "groovin on a breeze" in 2005 and is currently working on new material for the next one.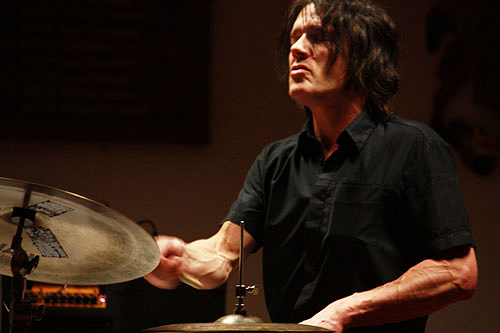 Joining Steve is renowned trumpeter Ray Butcher who has been wowing audiences on an international level working with Mica Paris, Jean Toussaint, Scott Matthew's (Ivor nevello winner) and Chris Tomlin (Grammy award winner).

Completing the line up is Miles Levin, a true master on the Drums and well known to Birmingham audiences, adding his own unique style to the mix.

---


TREVOR EMENY TRIO
- 12th June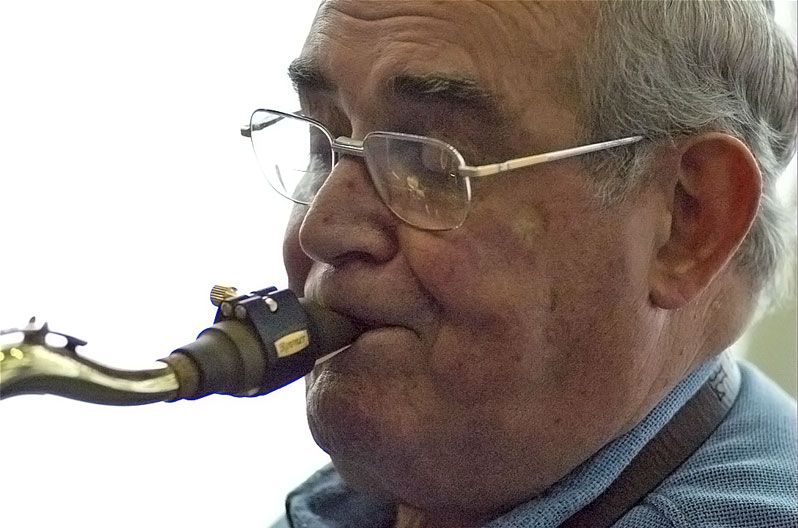 Photo : Garry Corbett

Trevor Emeny is one of the best Saxophonists working the West Midlands region and a wonderful entertainer. In a long and impressive career he has worked with Cleo Lane, Shirley Bassey, Mel Tormé, Tony Bennett, Sarah Vaughan, Harry Secombe and many more.
---
BLUE NOTES JAM NIGHT - 19th June
 
I've just heard this week is a Jam Night so bring your instrument if you've got one. Last time we had a Jam Night a local trumpet player called Nigel Beer turned up and had a blow. He was so good we've given him a gig in his own right in July! Who knows who'll turn up this time.

Line up this Thursday is.
Vic Evans - Vocals
 
Jason Wepke - Keyboard
 
Dutch Lewis - Horns
 
Andy Peat - Trumpet
 
Wayne Scott Drums
 
Paul Foad - Guitar
 
Julius Fu - Bass
...and don't forget, there will still be plenty of music left after the footie's finished.
---
ANDY GAYLE QUINTET
- 26th June -

Andy Gayle is one of the best sax players in the region. He studied Jazz at Guildhall under the likes of Jean Toussaint, Pete Churchill, Simon Purcell and Scott Stroman. He has also worked with some of the best on the British and international Ska across Europe and toured the USA, Europe and Japan with the Specials, Special Beat, Skatalites and Jazz Jamaica.
 
He has even supported Ziggy Marley and the Melody Makers with the Classical Reggae pioneers Bubble Free.
Andy's band for the night is:
Andy Gayle - Sax
 
Tim Aman - Keyboards
 
Trevor Lines - Bass
 
Wayne Scott - Drums
 
Paul Foad - Guitar

---
TIM AMANN TRIO
(A Bill Evans Tribute) - 3rd July

Blue Note pianist Tim Amann brings his tribute to the music of the great American Jazz pianist Bill Evans (1929-1980) back to the Silvershine Jazz Club. They will be evoking the spirit of the great Bill Evans trios of 1966 to 1975 in their seminal recordings at the Village Vanguard in New York City.
The line up is
 
Tim Amann - Piano
Mike Green - Bass
Aidan Amann - Drums
With a guest appearance from Vic Evans on Vocals.
As many of you already know, Tim's son Aidan is fast developing into a talented drummer. Still a young lad, he can more than hold his own with the big boys.


---
NIGEL BEER BAND
- 10th July

We've been looking forward to this gig at the Silvershine Jazz Club ever since Bearwood based Nigel Beer turned up with his trumpet completely out of the blue on one of our Jam Nights and joined in. We were so impressed that we immediately booked him to headline with a quality rhythm section.
Nigel Beer studied jazz at Salford University, gaining an MA in performance during his studies there, together with the James Morrison award for Post-Graduate Jazz Performance. During his studies Nigel received tuition from jazz legend Bobby Shew, among others. Since then Nigel has played professionally in many different Jazz contexts, including TV and recorded appearances, but more recently in a small group setting with his own quintet at UK Jazz festivals. His performances feature his own compositions and his unique approach to jazz trumpet playing.
Line up for this Thursday is
 
Nigel Beer - Trumpet
Tim Amann - Keyboards
Trevor Lines - Bass
Miles Levin - Drums
Paul Foad - Guitar


---
ALVIN DAVIS

with

The Blue Notes - 17th July
-

feat

Dave Bristow on Piano

-
Alvin Davis

enjoyed commercial success in the States when Sony picked up a couple of his albums in the 90s. In the past he's played Corks with Laura Ige, Delano Mills and Martin Trotman and his own band to name but a few. This time he is fronting The Blue Notes.

Alvin is one of the best Saxophonists in the region. If you're any doubt come along and, in the words of one of Alvin's best selling albums...

..."Let The Vibes Decide"...

This week's line up:

Alvin Davis - saxes
 
Andy Peate - trumpet
 
Wayne Scott - drums
 
Paul Foad - guitar
 
Trevor Lines - dbl bass
 
Dave Bristow - piano
 

...now with Dave Bristow on keys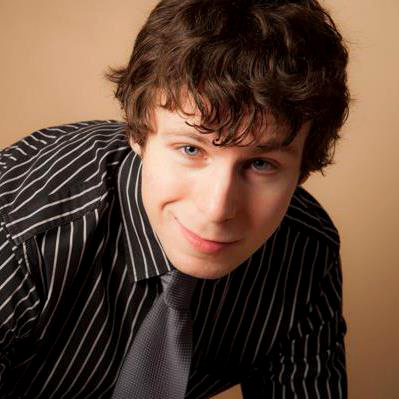 Silvershine Club debutant, Dave Bristow is a late addition to the line up. He is a multi-instrumentalist, composer and teacher based in Birmingham. He specialises in jazz piano and composition after studying both disciplines intensively up to postgraduate level in Manchester and Leeds.
​
Dave works as a jazz pianist, performing particularly in Birmingham, Manchester and Leeds, and is currently writing and recording for his 'Dave Bristow Trio' and for a jazz/rock group called 'Planes'.​

Influences range from Herbie Hancock and Bill Evans to the Foo Fighters and Aphex Twin. With such a broad background, rooted in Jazz, he should have no trouble fitting in with The Blue Notes.

---
HENRY NEWMAN BAND

feat

Janice Williamson (ex-Black Voices)

- 24th July


Henry Newman always brings a cracking little band to Bearwood Corks. You can never quite be sure who else will be playing, but it always features Janice Williamson, a top notch vocalist with a big voice . Janice was in the original line up of the acapella Gospel group Black Voices - I've even got a vinyl LP with her on, produced by Basil Gabbidon no less.
The line up above also shows Alvin Davis and Dutch Lewis on sax whilst other musicians who've featured in the past include Andy Gayle (sax), Gary Bell (trumpet), Fred Wisdom (gtr), Wal Warmington (drums), Julian Powell (drums) and Ray (Pablo) Brown (dbl bass). You can always expect a few surpises with Henry, but whatever the line up is, you can be sure the music will be great.
 
The line up so far is:
 


Henry Newman              Keyboards
Janice Williamson          Vocals
Mark Brown                     Sax
Eddie Powell                   Drums
 

With at least a bass player left to confirm.


---
DUTCH LEWIS BROADBAND
- 31st July


We have the Dutch Lewis Broadband to play for you on Thursday 31st July. Apart from the amazing Dutch Lewis with his now legendary array of saxes and other instruments the band will feature Jayne Steele on vocals, the excellent Trevor Davis on guitar, Dayne Cranenburg on bass and Ian Russell on drums.

At this time of year there won't be a Christmas tree (like in the photo above) but you can expect to be regaled with a wonderful night's jazz and some fabulous hot licks from the man