ANDY GAYLE
- 4th June -

Andy Gayle is one of the best sax players in the region. He studied Jazz at Guildhall under the likes of Jean Toussaint, Pete Churchill, Simon Purcell and Scott Stroman. He has also worked with some of the best on the British and international Ska scene, and toured the USA, Europe and Japan with the Specials, Special & International Beat, The Skatalites and Jazz Jamaica.
He has even supported Ziggy Marley and the Melody Makers with the Classical Reggae pioneers Bubble Free.
This week he will be bringing his dazzling skills to The Silvershine Jazz Club. Come along and be prepared to be blown away.
The Line up is:
Andy Gayle Sax

Tim Aman Keyboards

Paul Foad Guitar

Jules Fu Bass

Dave Ashford Drums
---
 
FRED WEBB
with The Blue Notes
& Cormac Loane (sax) - 11th June



Fred Webb is a regular vocalist with The Notebenders Big Band, who has performed at the Corks with his own band, as well as joining in with The Blue Notes on Jam Nights. This time he joins with a full Blue Notes band as a headline act.
A popular local performer his musical career started in Rock 'n' Roll before making his move into Jazz and Big Band Swing. The Blue Notes line up will follow as saoon as I have it so watch this space.
The Blue Notes band will feature Cormac Loane on tenor sax as a Special Guest. Cormac is a top flight player who has guested with The Blue Notes and with Andy Hamilton & The Blue Notes many times over the years.
---
 
HENRY NEWMAN BAND


feat

Janice Williamson (ex-Black Voices) - 18th June




Henry Newman always brings a cracking little band to Bearwood Corks and often drops a few surprises into the line up. This time he's hoping to bring a trombone player along.

There'll be more news on who's playing as I get it, but just to say, the regular band features Janice Williamson, a top notch vocalist with a big voice . Janice was in the original line up of the acapella Gospel group Black Voices - I've even got a vinyl LP with her on, produced by Basil Gabbidon no less.

---


NIGEL BEER
with The Blue Notes - 25th June

When Bearwood based Nigel Beer turned up with his trumpet completely out of the blue on one of our Jam Nights we were so impressed that we immediately invited him back. He returns again on Thursday 25th June to play with The Blue Notes. Expect some great Jazz from a great local musician.
Nigel Beer studied jazz at Salford University, gaining an MA in performance during his studies there, together with the James Morrison award for Post-Graduate Jazz Performance. During his studies Nigel received tuition from jazz legend Bobby Shew, among others. Since then Nigel has played professionally in many different Jazz contexts, including TV and recorded appearances, but more recently in a small group setting with his own quintet at UK Jazz festivals. His performances feature his own compositions and his unique approach to jazz trumpet playing.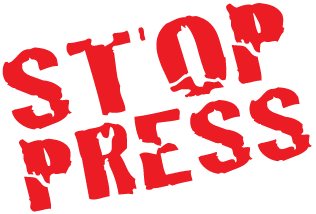 Line up for this gig is:
Nigel Beer Trumpet
 

Ashley Allen Keyboards
 
Trevor Lines Bass
 
Massimo Natulla Drums 
 
Paul Foad Guitar


Not a full Blue Notes line up, but should be good. As far as I know it's a first time for Ashley Allen is a first timer at the Silvershine Jazz Club, though he's played with some of the best jazzers in the region.
 
---
KANSAS SMITTY'S @ St GEORGE'S SCHOOL - 3rd July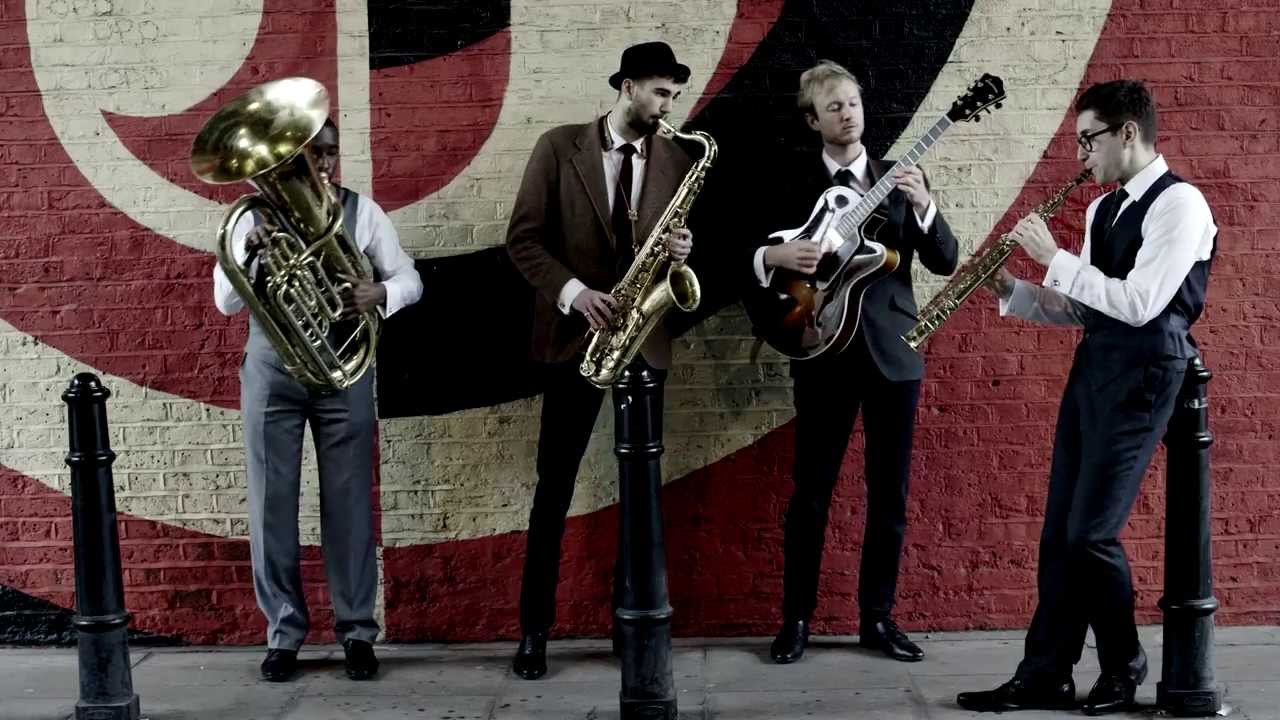 Lots of people have been asking when Kansas Smitty's are returning.Great news! They Are!
The band are performing at St George's School on July 3rd. St George's are putting on the event in conjuntion with the Silvershine Club! Anyone who has seen them before at the Silvershine Jazz Club, Bearwood know how amazingly talented these guys are!
We'll have tickets for this on sale at the Nigel Beer gig and the Lucas D & The Groove Ghetto gig before the event.
If anybody wants tickets and can't make it to one of our gigs, please message us at the Silvershine Club and we'll sort you out! There will be food, drinks, great music and dancing, so you'll definitely be in for a great night out!
Check out the Kansas Smitty's website at:
http://www.kansassmittys.com/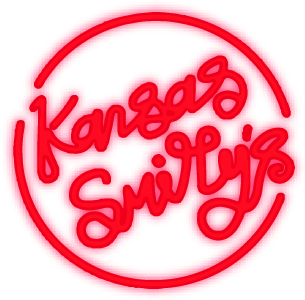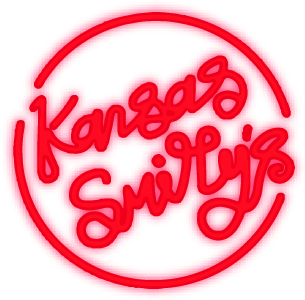 Also we have a single they cut recently on sale for £5. It's two fabulous tracks of stunningly crazy Jazz, so if you're like me and you like your vinyl then you'll love this!

---


BLUE NOTES JAM NIGHT
with Peter Lewis & Dutch Lewis - 9th July

This Thursday the young and the not so young come together to make some sweet Jazz music with a Blue Notes band.

Peter Lewis is a young sax player who was presented with a saxophone by his church at an Andy Hamilton gig at the Corks a few years ago and has since developed into quite a player. Dutch Lewis, however, goes back a bit further; so much so that apparently a teenage Steve Winwood played in his band!

We will, of course, have the wonderful sound of Vic Evans on vocals and, being a Jam Night, you never know who else might turn up.
 
---
SHAINE DORSEY BAND
- 16th July

Singer, Shaine Dorsey will be performing for us at the Silvershine Jazz Club. Daughter of popular West Midlands based Jazz & Big Band Swing Singer, the late Warren Dorsey, Shaine was always a very popular performer when she joined in on Andy Hamilton's afternoon gigs at the Drum and the Symphony Hall.
The line up for the gig is:
Shaine Dorsey - vox
Andy Peate - keyboards
Malcolm Gibbons - guitar
Ray Brown - bass
Wayne Scott - drums
---
CORMAC LOANE QUARTET
- 23rd July


Cormac Loane learnt his trade as a jazz musician as a schoolboy in the North-East in the 70's, often gigging alongside bass player Gordon Sumner, who later changed his name to Sting! Cormac progressed to the National Youth Jazz Orchestra before pursuing a career in music education which included setting up the Birmingham Schools' Jazz Ensemble. Under Cormac's direction, this band accompanied leading British jazz musicians including John Dankworth, Humphrey Lyttelton and Georgie Fame. Cormac continues to combine a part-time teaching career with his original passion for small group jazz playing.
Cormac has played at our club with Andy Hamilton & The Blue Notes, and with singer Shaine Dorsey. This week he brings his own Quartet to the Silvershine Jazz Club at short notice, so please do everything you can to spread the word, or, in the words of our very own Vic Evans "Tell your fiends and tell your enemies too!"
The full band is:
Cormac Loane, saxophone
 
Frank Partridge, keyboard
 
Martin Brown, bass guitar
 
Maurice Colby, drums
p.s. The Sting connection would appear to still be very much alive and in this photo on a Geordie Jazz blog it would appear that sting is taking a photo of Cormac:
---
Tom O'Flaherty was invited to take the floor and perform a Tap Dance at the Cormac Loane gig. Tom is planning to run some Jazz Dance classes in conjunction with the Silvershine Jazz Club.
---
Junior Blue Notes - 30th July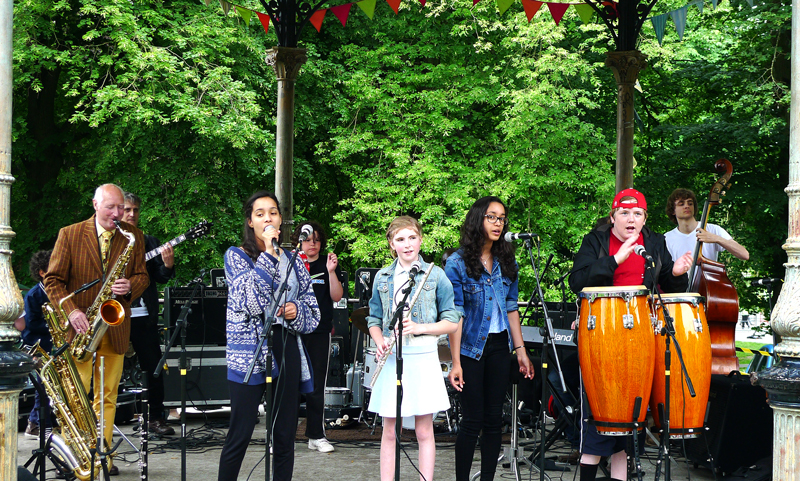 Featuring the siblings of seasoned Blue Notes alongside other young musicians who have jammed/performed with Blue Notes Senior or Junior, The Junior Blue Notes will be playing at the Silvershine Club this Thursday.
 


---