• 

JOHN GARNER QUARTET •  2nd June  •


As both a Classical and a Jazz violinist John Garner has been making waves across the world over recent years. We at the Silvershine Jazz Club are both delighted and flattered to be able to invite such a prodigious talent to perform at our venue.
 
Formed in 2012 at The Royal College of Music, The John Garner Quartet offers up a mixture of standards, arrangements of contemporary tunes and original compositions. With a focus on exploration and experimentation, incorporating unorthodox instrumental textures and electronics, the group still keeps a firm hold on their classical roots. Covering artists as diverse as John Coltrane, Tan Dun, Joni Mitchell and Pearl Jam, nothing is off limits. After the release of their sophomore album 'Blue Fields' in early 2015, The JGQ made their BBC Proms début, performing at the Proms Extra Lates alongside poet Jon Stone.
"You are a leader in what you do in your generation." (Paul Gambaccini)
 
The full line up is:
John Garner - violin & electronics

Michael Redfern - electric guitar

Matt Gedrych - bass

Dan Day - drums
---
• 

MINTY CUCUMBER JAZZ BAND •  9th June  •


This is a complete change of style for the Silvershine Jazz Club, putting on a Trad band for the first time ever. However they are outrageously good and their music is outrageously enjoyable. So hot they're dead cool!
 
The word on the street is that if you enjoyed Kansas Smitty's (and who didn't) you'll enjoy Minty Cucumber. With the weather picking up this should make for a great Summer night out.
Oh! and judging by their Youtube videos they would appear to be into
all things Louis Armstrong; and that 'aint bad, is it?
---
• 

ROY FORBES TRIO •  16th June  •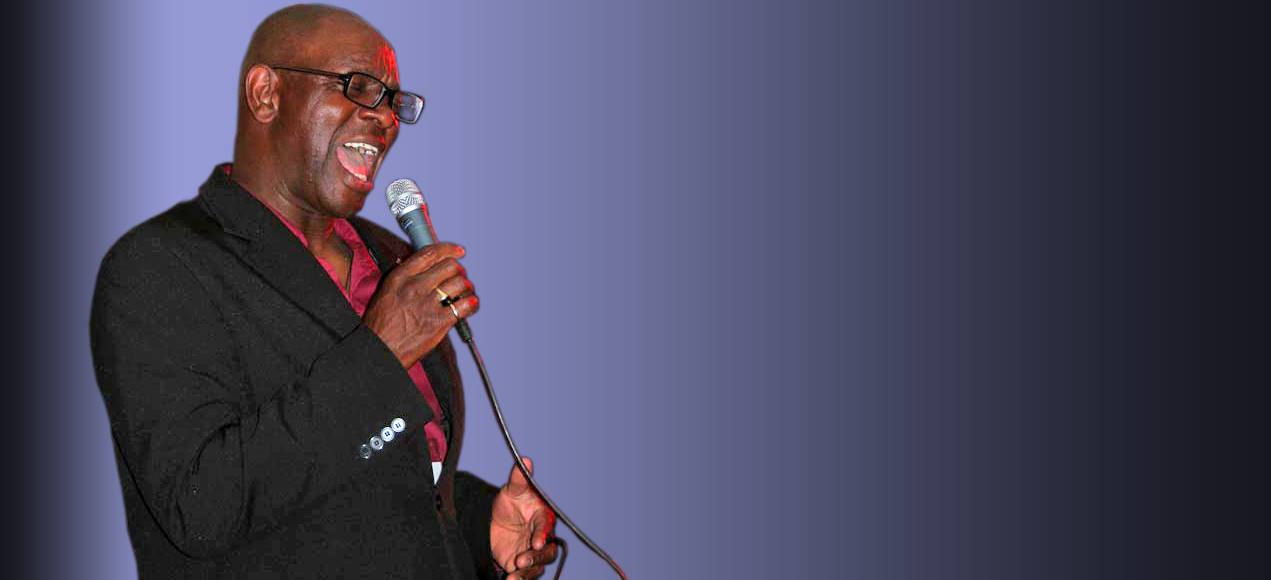 Roy Forbes was Andy Hamilton's lead vocalist back in the Jazz At The Bear days and sang on Jamaica By Night.
 
Infuenced by the great Nat King Cole, he is a vocalist of exceptional talent and is a regular performer on the Birmingham Jazz scene. When Roy left the Blue Notes it was to pursue a solo career, and, a few albums later (one of which featured the late great US saxophonist Spike Robinson) he makes one of his occasional retuns to the Silvershine Club.
---
STEVE KING BIG BAND


with

Lynn Dawes

(US - vocals)

• 23rd June


All big band exponents know the Steve King Big Band as they're quite simply one of the best around. Brimming with talented pro and semi-pro players, the band features Lynn Dawes, a classy US vocalist with a big voice.
Great tunes, wonderful arrangements and a big Big Band. The Steve King Big Band rocks!
---
BLUE NOTES JAM NIGHT
•  30th June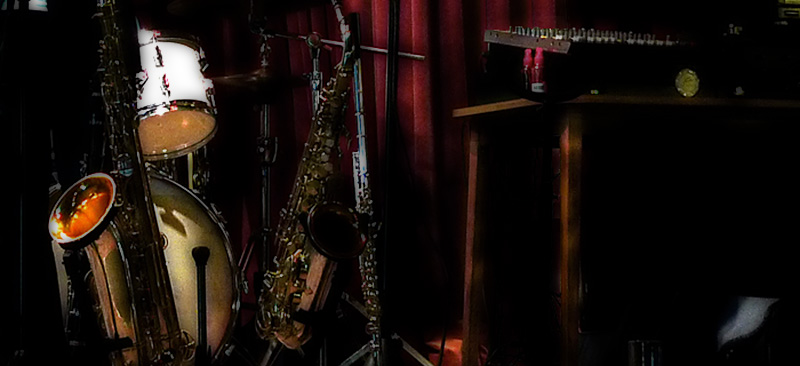 It's one of Blue Notes legendary Jam Nights this week. I don't have the line up as yet, but with the Blue Notes and any guests that turn up with their instruments it should be a good evenings entertainment.
p.s. Don't forget to bring your instrument if you play and you want to join in.
---
Paul's Pals
•  7th July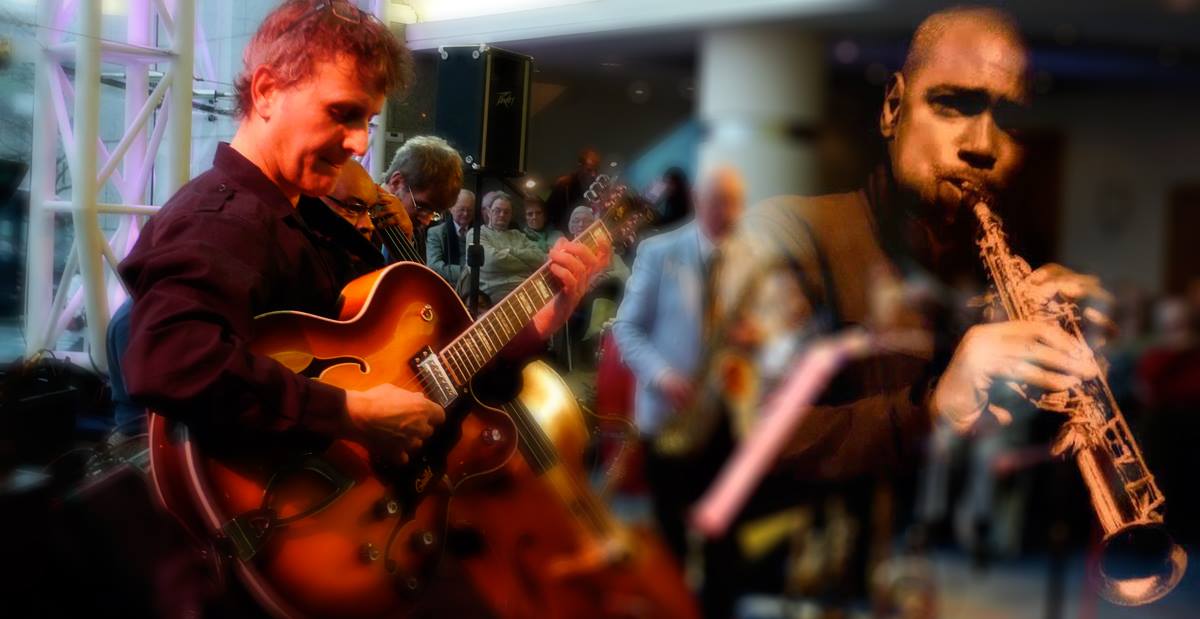 Paul's Pals are small collective put together by guitarist Paul Foad comprising of Blue Notes and other musicians he's worked with.

This week they will be mostly made up of Blue Notes, with the addition of Peter Lewis and the excellent Andy Gayle on saxes.
The line up is:
 
Paul Foad Guitar

Ray Brown Bass

Tim Aman Keyboards

Andy Gayle Sax

Peter Lewis Sax

Vic Evans Vocals
---
Shaine Dorsey & Friends - 14th July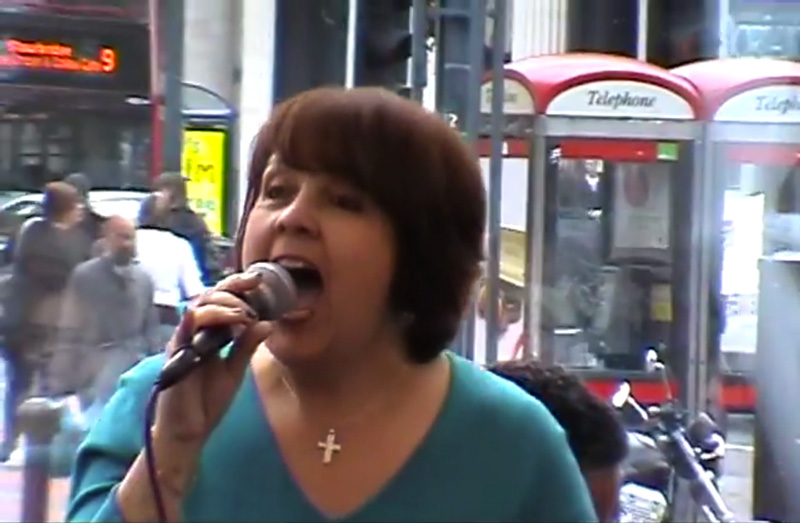 This week we bring you the wonderful voice of singer, Shaine Dorsey, who will be performing for us at the Silvershine Jazz Club. Daughter of popular West Midlands based Jazz & Big Band Swing Singer, the late Warren Dorsey, Shaine was always a very popular performer when she joined in on Andy Hamilton's afternoon gigs at the Drum and the Symphony Hall
(above)

.

Her band will feature Shaine's regular piano player Andy Peate as well as the excellent Malcolm Gibbons on guitar.


---
Chris Bowden with Rebecca Nash - 14th July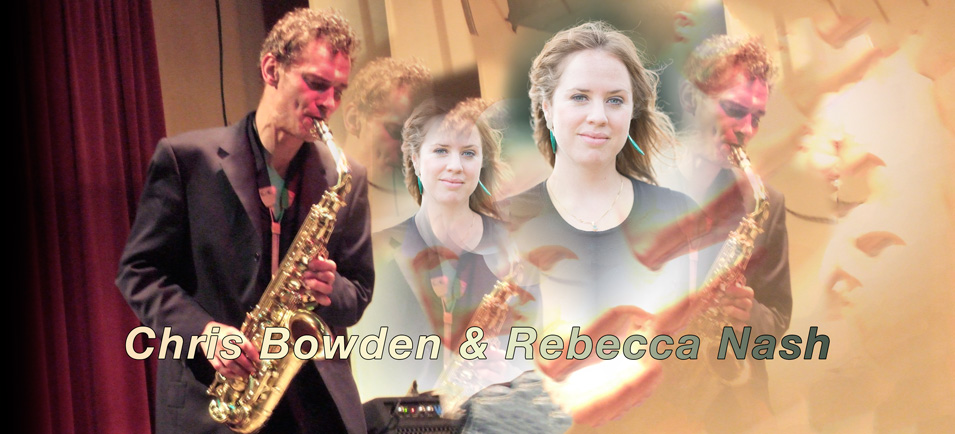 Top local sax player with a fabulous track record, Chris Bowden, comes to the Silvershine Jazz Club with pianist Rebecca Nash. Chris Bowden burst on the scene in the heart of the Acid Jazz boom, performing with Talking Loud's K-Creative. In '96 he released Time Capsule on the Soul Jazz record label to immense critical acclaim. Another LP, Slightly Askew, followed on Ninja Tunes, which became synonymous with the Future Jazz movement (I've got that one on vinyl).
 
A landmark fusion with the Heritage Orchestra, along with his "Scorched Earth" and "Tomorrow Band" projects have kept his profile high in the world of UK Jazz. He's played fabulous gigs at the Cork's club in various combos, but this will be the first time since we re-branded as the Silvershine Jazz Club. Way too long if you ask me, so let's make this one a success.
 
For this gig he returns with pianist Rebecca Nash, a graduate of the Royal Welsh College of Music And Drama and Bristol Cathedral School. She also plays in her own band, Atlas, who are well worth looking out for.
Completing a truly excellent line-up are Miles Levin on drums and Simon "Smudge" Smith on bass.
A must see gig, this one!
---
BLUE NOTES JAM NIGHT - 28th July




Come hear the wonderful voice of Vic Evans and enjoy another Blue Notes Jam Night. We've got the line up for this week's Blue Notes Jam Night and there is an emphasis on showcasing young talent, with the sons of a couple of the band regulars taking the stage. Tim Amann's two sons, Aiden and Gabrielle will be playing drums and trumpet respectively, whilst Louis Foad (son of guitarist Paul) will also be stepping in on drums
(I'm afraid Vic doesn't quite qualify as "young" talent, though his singing is better than ever these days).
Completing the line up are Ray "Pablo" Brown on double bass
(He played on the Silvershine LP, you know)

and the amazing Dutch Lewis dazzling us with his amazing hot licks on saxes, flute, clarinet etc...
 
p.s. Don't forget to bring your instrument if you play and you want to join in.

---