Classic Blue Notes line up featuring Dutch Lewis & Andy Peate
- 7th August -


We have a classic Blue Notes line up at the Silvershine Jazz Club this week. The front line is Andy Peate on trumpet, the wonderful Vic Evans on vocals and Dutch Lewis on saxophones and just about anything else you can blow.

Tim Amann will be gracing the keyboards, with Paul Foad on guitar and a very welcome return for Fitzroy Coward on bass. With just a drummer left to confirm this looks like a mouth watering evening of great jazz...

...and you never know, we might even get one or two other musicians popping in to jam with the band.
•       •       •       •

We've just heard; it's Wayne Scott (rt) on drums.
•       •       •       •

---
Robbie Fearon Sextet
- 14th August
The Robbie Fearon Sextet are a group of students from the Birmingham Conservatoire Jazz course. If you want to hear some wonderful music performed by an outstanding group of musicians all on the way up, this is your chance!
The line-up is:
Robbie Fearon - Tenor Sax
 
Dan Searjeant - Alto Sax
 
Sean Gibbs - Trumpet

Ben Lee - Guitar
 
Sam Ingvorsen - Bass
 
Jack James - Drums

About the band:

Robbie Fearon grew up in Sheffield where he began by playing clarinet, before becoming a saxophonist. In 2011 started studying at Birmingham Conservatoire were he has been taught by Mike Williams and Jean Toussaint.

Sean Gibbs is from Edinburgh. He has been a finalist in the young Scottish jazz musician of the year awards – twice! He currently studies at Birmingham Conservatoire under the tutelage of Richard Isles and Percy Pursglove, and plays in the bands Antelope and Young Pilgrims.

Dan Searjeant was born in London and attended primary school in Den Haag (NL). After returning to the UK he studied at college in Cambridge before moving to Birmingham to join the Conservatoire undergraduate course where he has studied with the likes of Dave Holland and Mark Turner.

Ben Lee was raised in Devon. He was a member of the Devon Youth Jazz Orchestra and the National Youth Jazz Collective before attending Birmingham Conservatoire where he has been taught by Fred Baker and Jez Franks. His own projects include the organ trio Three Step Manouvre.

Sam Ingvorsen is a young double bassist from Winchester in Hampshire. He currently studies at Birmingham conservatoire with Arnie Somogyi and Mark Hodgson being his principal teachers.

Jack James hails from London where he attended the BRIT School before turning his hand to the drums. He graduated from Birmingham Conservatoire in 2012, and since then he has played in groups around Birmingham including High Eye Q and Antelope.
---
Junior Blue Notes
- 21st August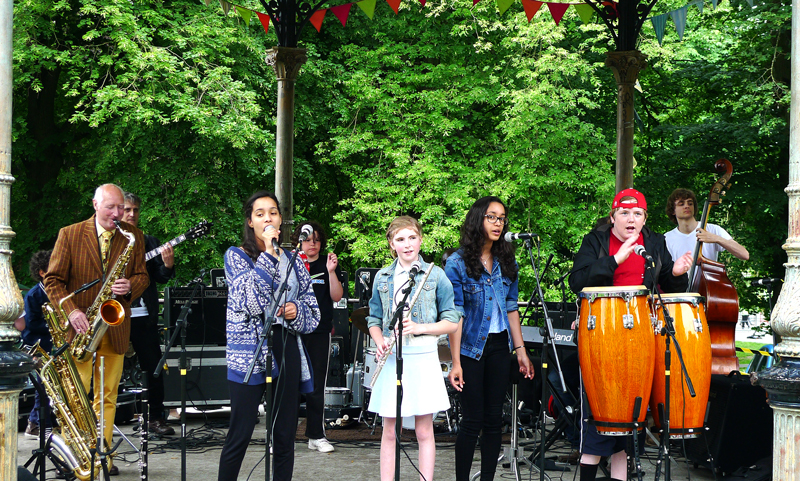 Featuring the siblings of seasoned Blue Notes alongside other young musicians who have jammed/performed with Blue Notes Senior or Junior, The Junior Blue Notes will be playing their second gig at the Silvershine Club.

Youngsters so far committed to this gig include Sophie Hamilton-Foad on Vocals, Aiden Amann on Drums and Jonny Browning on Bass, along with Gabriel Amann on Trumpet and Louis Hamilton-Foad on drums. The line up will be bolstered by experienced pros Tim Amann on Keys and Paul Foad on Guitar.

We will be expecting more names to be added to the list between now and Thursday evening and we'll try to put them up on the Bearwood Jazz Facebook as we get them, but be prepared for some surprises on the night. You will be getting a little snippet of the future sound of Jazz.
More names in the line up:
 
Vocal debut - Courtney Hamilton-Foad
 
 Flute - Megan Forster
 
Percussion -  Lewis Forster
 
Horns - Millie and Mae Bennett
 

---


FRED WEBB
with

The Blue Notes
- 28th August

Fred Webb is a regular vocalist with The Notebenders Big Band, who has performed at the Corks with his own band, as well as joining in with The Bliue Notes on Jam Nights. This time he joins with a full Blue Notes band as a headline act.
A popular local performer his musical career started in Rock 'n' Roll before making his move into Jazz and Big Band Swing. The Blue Notes line up will follow as saoon as I have it so watch this space.

---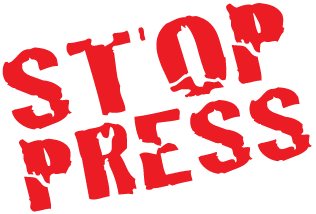 - Launches today (Saturday 30th August) outside the Corks Club between 12 and 5pm. Their website all about Bearwood and the launch event will feature live music all afternoon with our very own Junior Blue Notes going on at 3pm!!

---
  ANDY GAYLE with The Blue Notes
- 4th Sept

Andy Gayle is one of the best sax players in the region. He studied Jazz at Guildhall under the likes of Jean Toussaint, Pete Churchill, Simon Purcell and Scott Stroman. He has also worked with some of the best on the British and international Ska scene, and toured the USA, Europe and Japan with the Specials, Special & International Beat, The Skatalites and Jazz Jamaica.
He has even supported Ziggy Marley and the Melody Makers with the Classical Reggae pioneers Bubble Free.
This week he will be lending his dazzling skills to The Blue Notes front line. Come along and be prepared to be blown away.


---
  Martin Trotman Quartet & Friends
- 11th Sept

Martin Trotman combines exceptional piano and keyboard skills with breathtakingly alluring vocals. With an eclectic mix of sounds he moves effortlessly through a repertoire that tracks the harmoniously smooth and easy listening jazz, the edgier and soothing rhythm of R&B and soul through to the contemporary and lingering tempo of an urban fusion mix.
A dazzling CV includes collatorations with the likes of 80's diva Jackie Graham, Heat Wave, Peter André and MOBO award winning saxophonist Soweto Kinch, but we know him best for the part he plays in Delano Mills' Not Strictly Jazz Quartet. Last time Martin played at the Corks in his own right a hugely talented band was complimented by a dazzling display of guest talent.
---
  Shaine Dorsey & Band
- 18th Sept

Singer, Shaine Dorsey will be performing at the Silvershine Jazz Club for the first time. Daughter of popular West Midlands based Jazz & Big Band Swing Singer, the late Warren Dorsey, Shaine often used to join in on Andy Hamilton's afternoon gigs at the Drum and the Symphony Hall.
It's great that we've finally managed to book her to play for us.
Her band is:
Andy Peate (keys)
 
Cormac Loane (alto sax)
 
Ray Brown (double bass)
 
Keith York (drums)
Sounds good to me!
---