EVERY THURSDAY AT BEARWOOD CORKS CLUB

558 Bearwood Road (corner of Sherwood Rd), Smethwick B66 4BT - 9pm (doors 8.30)

HENRY NEWMAN & FRIENDS

feat

Janice Williamson (ex-Black Voices) - 6th Aug


Pianist Henry Newman has got together with a few friends to entertain you on Thursday 6th August. The band will feature the wonderful Janice Williamson, a top notch vocalist with a big voice . Janice was in the original line up of the acapella Gospel group Black Voices - I've even got a vinyl LP with her on, produced by Basil Gabbidon no less.
Henry and Janice are the only two from the line up seen above, but we have Massimo Natulla on drums and Julius Fu on bass confirmed already, with guests to follow.

The line up is:


Henry Newman Keyboards
Janice Williamson Vocals
Jules Fu Bass
Massimo Natulla Drums


PLUS GUESTS!
---
STUART BARKER TRIO - 13th August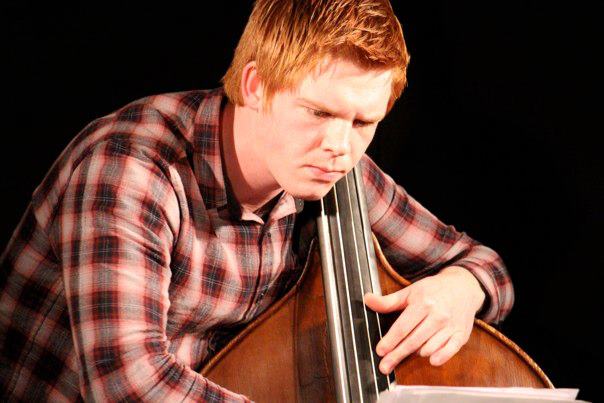 The Stuart Barker trio consists of Andrew Woodhead on piano, Jim Bashford on drums and Stuart on Double bass.


The trio come together again on August 13th to perform the works of John Taylor and Kenny Wheeler, two musicians who worked together closely throughout their careers and have recently both sadly passed from our company. John was a good friend and educator of all members of the trio at some stage and we are taking this opportunity to celebrate his amazing musical works as well as Kenny Wheeler's music who inspired us all greatly.

Stuart is a regular feature of the UK jazz scene after graduating from Birmingham Conservatoire last year in the same year as Andrew Woodhead who is a truly gifted and original pianist, Jim Bashford completes the trio with his energetic and hugely interactive drumming style.

---
Tim Amann & Friends - 20th August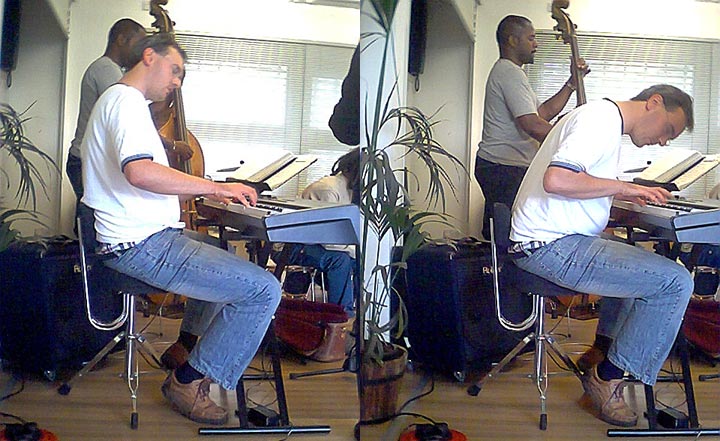 Talented pianist and Blue Notes regular brings his own band to the Silvershine Jazz Club, Bearwood​. Features son Aiden on drums and the excellent Sam Rogers on sax.
---
The Blue Notes - 27th August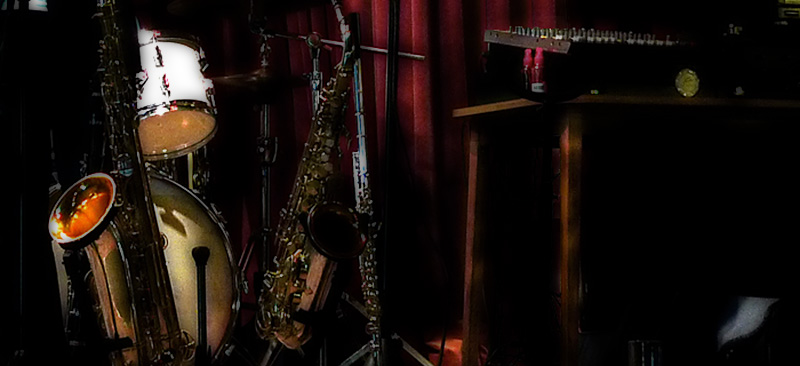 We have the Blue Notes for you this week, fronted by the incredible Dutch Lewis playing some amazing hot licks on his array of saxophones ans other wind instruments along with the melifluous tones of Vic Evans, one of the best Jazz singerts you're likely to hear!
...and of course there's usually a guest or two joining in.
The full line up is:

Dutch Lewis Horns

Ray Brown Bass

Henry Newman Keyboards

Vic Evans Vocals

Massimo Natulla Drums
---
Arabella Sprot
- 3rd Sept -
Great sax player - Played Silvershine before whilst doing an MA at the Conservatoire - Lives in Germany - Back in Brum to play this one - be there.
Described by Venue Magazine as 'one of the most impressive new saxophone talents' Arabella Sprot really is a class act. With a strong emphasis on original material, her influences range from Kenny Wheeler to Frank Zappa and she is a musician who constantly pushes the boundaries.
The band is:
Arabella Sprot - tenor sax

Steve Tromans - piano

Trevor Lines - d.bass

Tymek Jowziak - drums
---


SHAINE DORSEY BAND
- 10th September
Feat
Malcolm Gibbons
(gtr)

Singer, Shaine Dorsey will be performing for us at the Silvershine Jazz Club. Daughter of popular West Midlands based Jazz & Big Band Swing Singer, the late Warren Dorsey, Shaine was always a very popular performer when she joined in on Andy Hamilton's afternoon gigs at the Drum and the Symphony Hall.
We don't have the full line up as yet but the band will feature Shaine's regular piano player Andy Peate as well as the excellent Malcolm Gibbons on guitar
---
SOUL PROVIDERS
- 17th September

There's a great vibe building up around this gig, so put on your dancing shoes and help us make a bit of dosh for charity. Dare I say the music will be fab!
The Soul Providers are a Soul band from Birmingham and the Black Country. Comprising bass, drums, guitar, keyboards, three horns and two vocalists, they play a wide range of soul numbers from the Stax era through to Motown and the Blue Brothers. You know, all that Old Skool stuff you love so much!

There will be free Swing dance lessons during the break - keep an eye on Thomas O'Flaherty's Facebook on that one. All proceeds are to go towards Staffordshire Womens Aid for their new refuge. So come and see us and, listen to their new female vocalists and support a very worthy cause and enjoy yourselves!
---
Here's a photo from last Thursday's Arabella Sprot gig.
---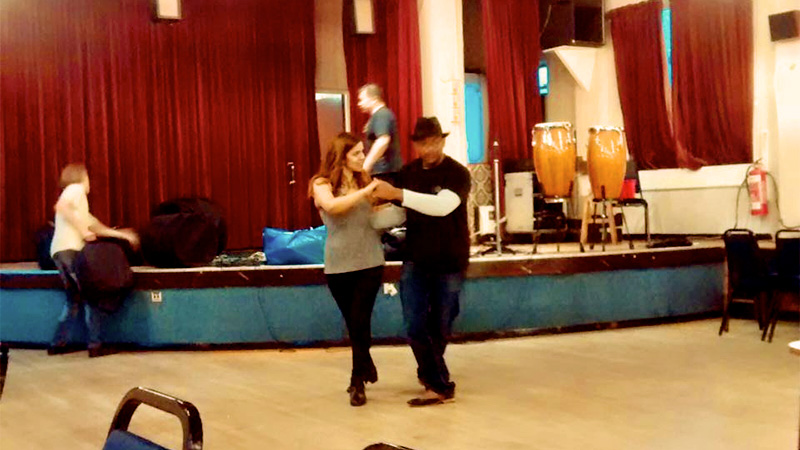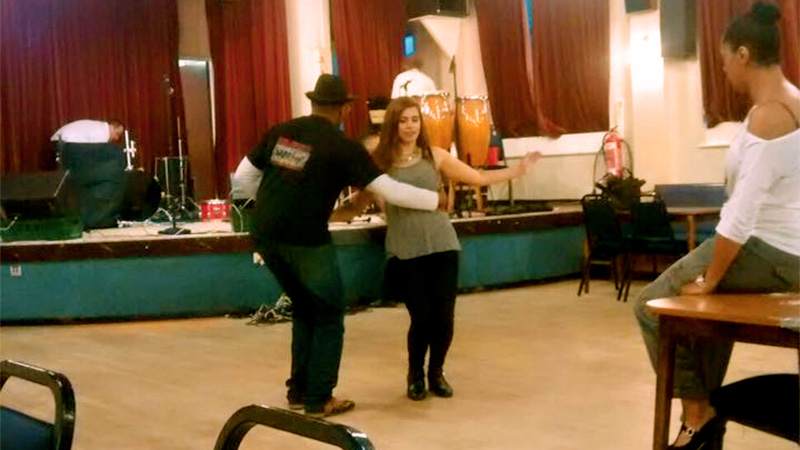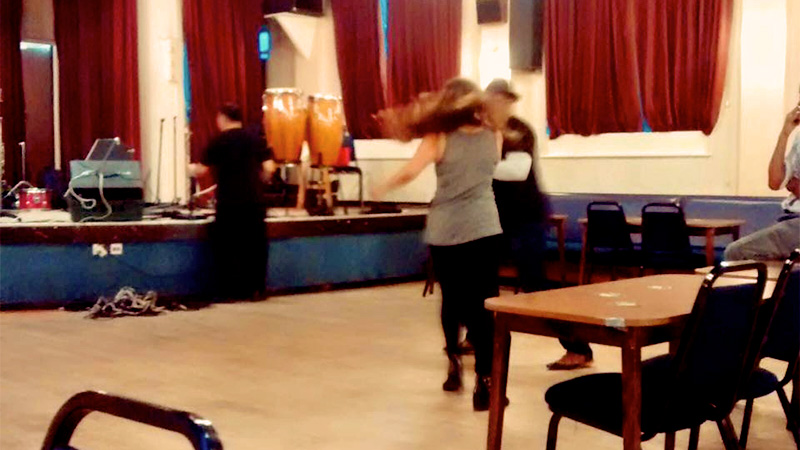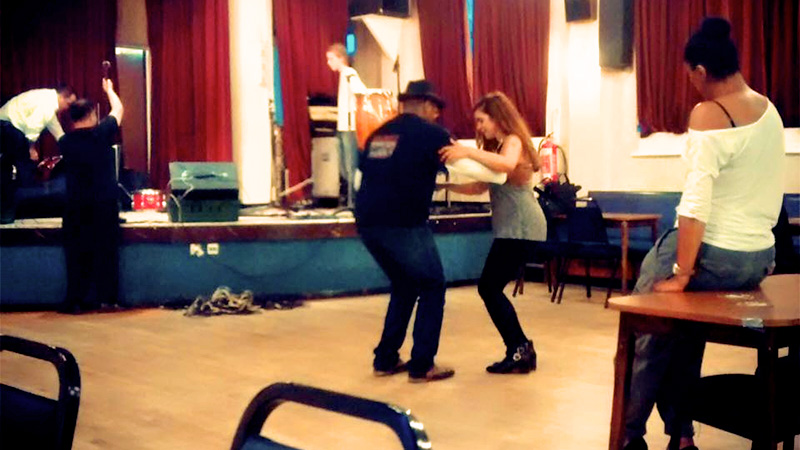 Dolly Chakraborty very kindly allowed us to use these photos from one of Tom O'Flaherty's Dance classes for a slideshow. The Swing Dance classes are now taking place during the show, when the Musicians take a break!
---
The Thursday night silver shine club last night was fab! Bearwood Jazz The Silvershine Jazz Club. The Corks Social Club. Lots of money raised for the charity. Videos to follow.

Posted by Thomas Oflaherty on Friday, 18 September 2015
---
BON ACCORD
- 24th September

Invited back after a very successful first Silvershine gig, Bon Accord is a new Gypsy Jazz band with a difference, inspired by the music of Django Reinhardt and Stephane Grappelli's Quintet of the Hot Club of France. Most Gypsy Jazz bands today consist entirely of stringed instruments. Django, however, also recorded with accordionist Gus Viseur and clarinettist Hubert Rostaing. Bon Accord follows this lead with a line-up of accordion, clarinet, guitar and double bass, playing both well-known and more contemporary Gypsy Jazz numbers plus French and Latin pieces.
Always enjoyable!

The band is:
Harry Christian – Clarinet
Harry has played clarinet and saxophones in various mainstream and traditional jazz bands for many years. A long term admirer of Django Reinhardt's music, he has become increasing interested in the gypsy jazz genre over the last four years and more aware of the many recordings Django made with clarinet players.


Richard Adey – Accordion
Richard is a professional accordionist/arranger: he performed on stage for two years with the Royal Shakespeare Company (Stratford-Upon-Avon and on tour), at the London Barbican Centre, the Kennedy Center Washington DC, the Brooklyn Academy of Music New York; at the Edinburgh Fringe in an acclaimed production of Pam Gems, Piaf (Troika Productions); He was pleased in March 2013 to play at "Piaf -The Concert" joining The Matthew Jones Orchestra at venues including: Birmingham Town Hall; Queen Elizabeth Hall, Southbank Centre, London.


Mike Bethel – Guitar
Mike is a guitarist and teacher who, having worked in a solo classical idiom, has found himself performing in various different groups and genres. He has also recorded three well-received solo albums.


Simon "Smudge" Smith – Bass
Simon is a bass player with much experience in a wide variety of music genres. He has spent time working in the USA as a session musician for many artists including the Tony Award winner, Idina Menzel. He currently plays with a number of folk and jazz groups at venues and festivals throughout the UK and Europe, and has played at the Silvershine Club many times.

A medley of some of the tunes we play can be heard at www.bonaccordmusic.com
---