---
Swing Blues and a Little Jazz
LIFE with Sue Fear
• 2nd August •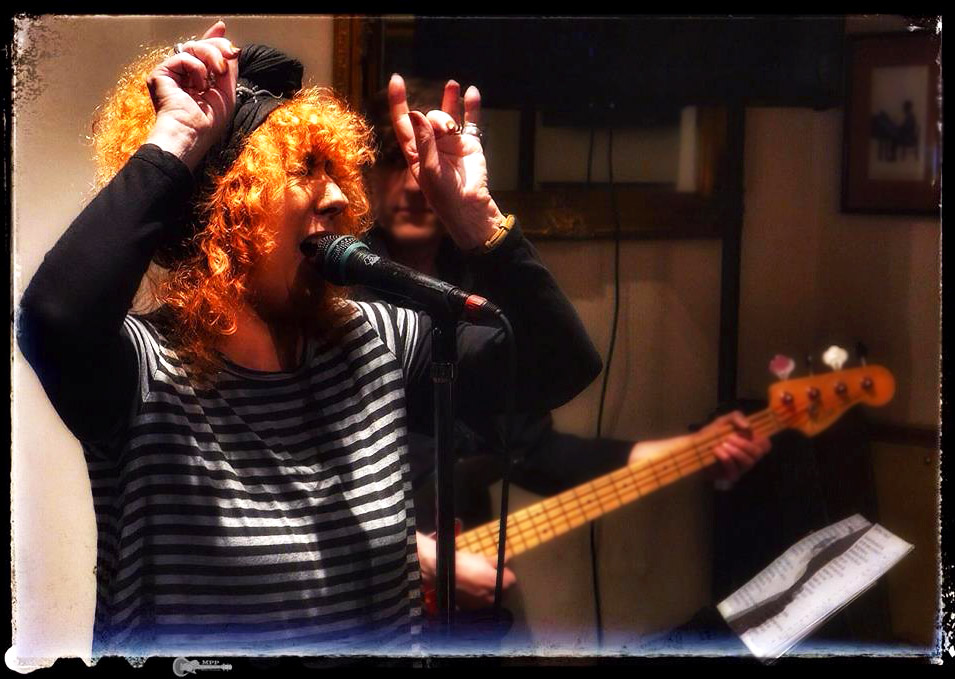 `Life`

featuring

Sue Fear

and her quartet will be performing songs from the 30s to the 50s of early swing, jazz and a little jazz blues. Covering songs by Sarah Vaughan, Helen Humes, Ruth Brown, Diane Krall, Peggy Lee, Big Momma Thornton and more. Her choice of songs has become increasingly popular around the Midlands music circuit delivering an authentic, mellow vibe complimenting these classic songs that from childhood remain forever in her heart.



The updated line-up is:

John McDonald -

keys

Tom Dearn

- guitar

Marty Lammyman

- double bass

Tom Fisher

- drums
So if you like your Jazz a little Bluesey,
or you Blues a little Jazzy,
this is the gig for you!
---
Bon Accord (Gypsy Jazz) - 9th August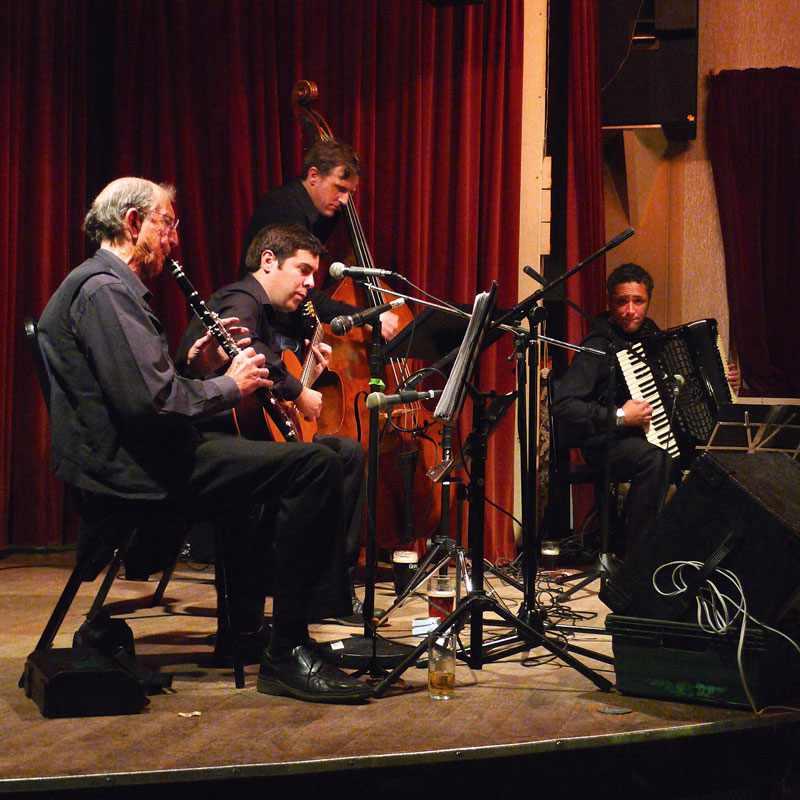 Bon Accord is a truly wonderful Gypsy Jazz outfit, that plays toe-tappingly sweet music inspired by the music of Django Reinhardt and Stephane Grappelli's Quintet of the Hot Club of France.
The difference is that whilst most Gypsy Jazz bands today consist entirely of stringed instruments. Django, however, also recorded with accordionist Gus Viseur and clarinettist Hubert Rostaing. Bon Accord follows this lead with a line-up of accordion, clarinet, guitar and double bass, playing both well-known and more contemporary Gypsy Jazz numbers plus French and Latin pieces.

Come, listen and enjoy a fabulous
evening of sweet, sweet music
on a hot Summer night!


now have their own website at bonaccordmnusic.com

---
Julius Fu Quartet - 16th August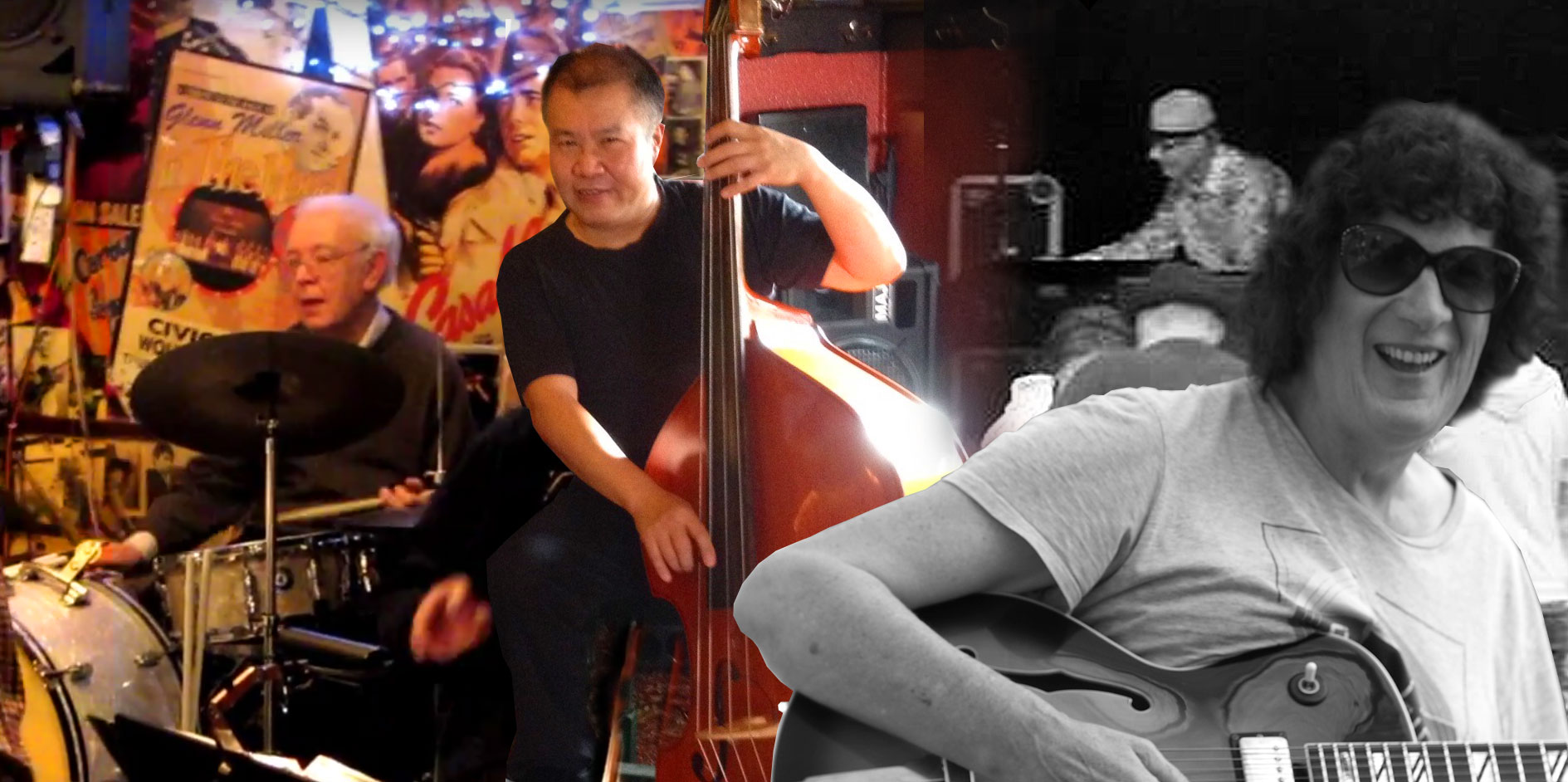 If you've been to the Silvershine Jazz Club then you've probably seen Julius Fu, either working the PA or playing bass with The Blue Notes. This Thursday Jules is reuniting with a couple of musicians he played with back in the 1970s, Chantal Stewart and Julyan Richardson.
Guitarist, Chantal Stewart, who now resides in France toured for three years with the black American R&B singer Lisa Doby based in Alsace, France.
Influenced by Joe Pass, Django and Jimi Hendrix, he was and is active in the Blues, Jazz and Soul music scene of Strasbourg for the last thirty years.
 
Julyan Richardson plays Fender Rhodes and lives in Southampton, playing solo gigs around the Southampton area. He plays with The Southampton Jazz Society Big Band and featured at Bracknell Jazz festival.
He has also played sessions with Pete Leigh and the Union blues band featured at the Bentworth Blues Festival.
 
On drums is Tony Caldicott, a stalwart of the West Midlands Jazz scene, who Jules plays with at the Trumpet, Bilston on a regular basis.

A magical mix of musical styles from different places
& a first for the Silvershine Jazz Club !
---
John Smith & Malcolm Gibbons
Guitar Quartet - 23rd Aug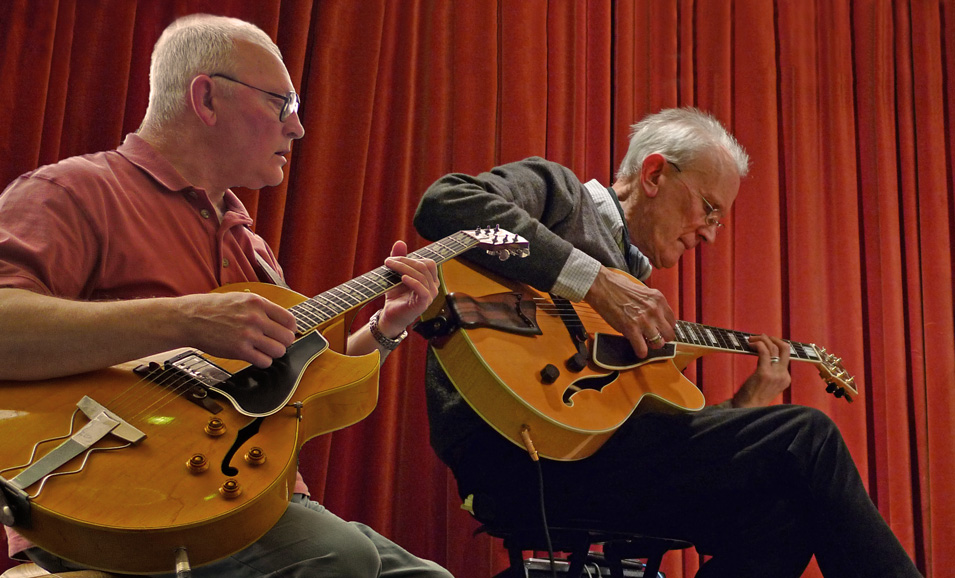 John Smith and Malcolm Gibbons are two of the very best Jazz guitarists in the West Midlands and have played with some of the best the region has to offer including our founder Andy Hamilton MBE and Silvershine favourites the Steve King Big Band. Here they combine to bring you their own special magic.



This gig is a must for all lovers and players of guitar based music.

---
Bank Holiday Monday
There will be a barbecue and The Silvershine Jazz Club will be presenting FREE JAZZ in the beer garden at the Bearwood Corks Club on Bank Holiday Monday (27th August) between Noon and 4pm. It will be a bit of a Jam Session, so bring you instrument if you want to join in!
---
VIC EVANS
& The Blue Notes - 30th Aug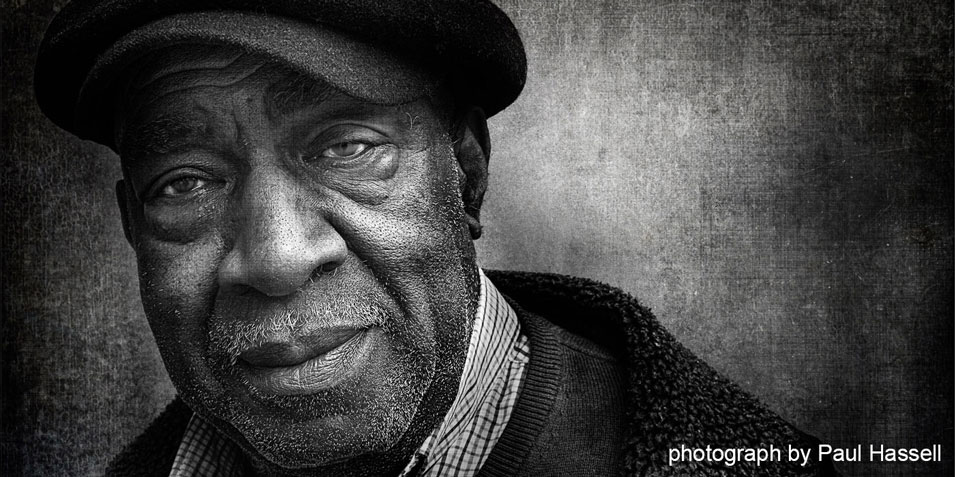 It's Vic and the boys this coming Thursday. It will be a Jam Night, so bring you're instrument if you've got one. Full line-up when I get it, but you can be sure of some...


...sweet, sweet Jazz music!

---
Henry Newman Band - 8th Feb
Henry Newman always brings a cracking little band to Bearwood Corks and often drops a few surprises into the line up.
More news as I get it!

---

Roy Forbes Band - 8th Feb Andy Hamilton & The Blue Notes' former lead vocalist returns to Bearwood. Inspired by Nat King Cole, Roy performed on Andy's "Jamaica By Night" album, and has since gone on to record albums of his own.

---

VIC EVANS & The Blue Notes
feat DUTCH LEWIS - 20th Sept It's Vic and the boys this coming Thursday. It will be a Jam Night, so bring you're instrument if you've got one. The band will feature the amazing Dutch Lewis, blowing some hot, hot licks on his panoply of saxes and other reed instruments!
The line-up essential line up is:

Dutch Lewis - Saxophone
Vic Evans - Vocal
Paul Foad - Guitar
Ray Brown - Bass
Eddie Powell - Drums


...and we've already got one or two Jam Night guests lined up, so you can be sure of some...

...sweet, sweet Jazz music...

---