LUCAS D & The Groove Ghetto - 10th October -
feat Luke Shingler (tenor sax)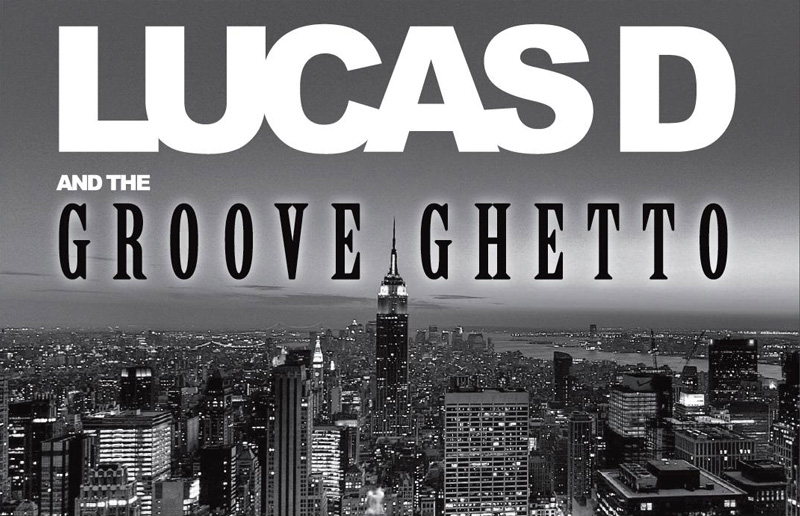 Back in the days of "Jazz At The Bear" it was Luke Shingler who worked with Andy Hamilton to put the Bearwood Jazz programme together. Luke, a highly talened tenor sax player in his own right, used to sit in with Andy Hamilton & The Blue Notes on a regular basis. Since we've been at the Corks we haven't seen as much of him as we'd have liked, but here he plays in a new outfit called "Lucas D & The Groove Ghetto", a band which is starting to create a bit of a stir round and abouts.
They play A collection of Rare Groove, Funky Blues, Acid Jazz and Soul tracks with some familiar numbers that set the style for this new collective. The line up includes local Musicians who have played with Steve Gibbons, Ruby Turner, Steel Pulse and Robert Plant to name but a few.
Lucas D & The Groove Ghetto are:
Paul Wakelin –Trumpet
Luke Shingler – Saxophone
Bob Wilson – Guitar
Frank Walker – Bass
Jon Bates - Keys
Toby Wilson – Drums
---
Roy Forbes - 24th October -
with The Blue Notes & Alvin Davis (sax)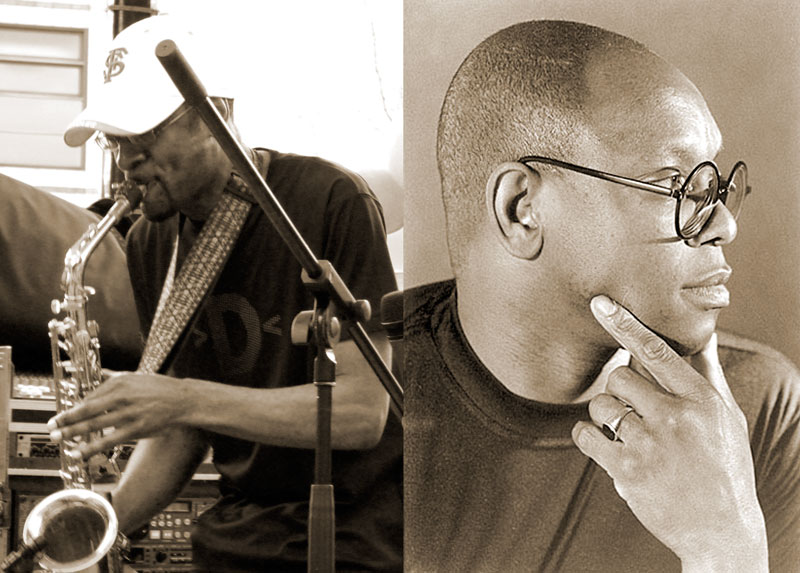 Roy Forbes was for many years The Blue Notes lead singer and sang on Andy Hamilton's 'Jamaica By Night' album. Alvin Davis is one of the few Brummy Sax players to have enjoyed commercial success when he was picked up by Sony in the '90s. It will be great to have both musicians performing with the Blue Notes for one night only.
---
  ARABELLA SPROT QUINTET
- 31st October
★            ★            ★            ★            ★
We've just had an update from Arabella and the Quartet has grown into a Quintet. The enhanced line up now features Nick Dewhurst on trumpet, James Banner on bass, Steve Tromans on piano and Ric Yarborough on drums. They are hoping to make it a fun halloween based theme gig - She's promising a treat - no tricks, honest!!

We can also announce that Arabella will have her CD on sale, which you can buy at the gig for the special price of just £5
★            ★            ★            ★            ★
We seem to be attracting some class acts to the Silvershine Jazz Club these days and Arabella Sprot is one of them.
Already a highly rated player on the national scene she is currently based in Birmingham, studying for a Masters degree at the Conservatoire. She wowed Silvershine audiences with both the Trevor Lines Quintet and her own Arabelle Sprot Quartet early in the year.
ASQ is led by saxophonist Arabella Sprot, who was recently described by Venue Magazine as 'one of the most impressive new saxophone talents'. Just graduated as a Masters Student at Birmingham Conservatoire, she is also supported by the Musicians Benevolent Fund. With a strong emphasis on original material, her influences range from Kenny Wheeler to Frank Zappa and she presents a quartet of versatile musicians who constantly push boundaries.

---
  ANDY GAYLE QUINTET
- 7th November

Andy Gayle is one of the best sax players in the region. He studied Jazz at Guildhall under the likes of Jean Toussaint, Pete Churchill, Simon Purcell and Scott Stroman. He has also worked with some of the best on the British and international Ska across Europe and toured the USA, Europe and Japan with the Specials, Special Beat, Skatalites and Jazz Jamaica.
He has even supported Ziggy Marley and the Melody Makers with the Classical Reggae pioneers Bubble Free. Here he plays with his own quintet, having impressed at the recent Henry Newman gig.
The full line up for what should be a wonderful night's Jazz is:

•       Andy Gayle Saxophone
•       Brian Wright Bass
•       Paul Foad Guitar
•       Billy Weir Drums
•       David Ferris Keyboards

with guest vocalists:

•        Sophie Hamilton-Foad
•        Kevin McCann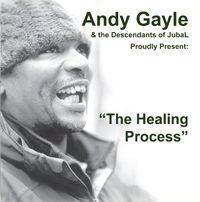 More info on Andy at www.andygaylejazz.co.uk

Andy will have some copies of his "The Healing Process" album for sale on the night. It's a wonderful album which blends Jazz with Folk and a whole lot else. Well worth dipping in your pocket for.



---
The Dutch Lewis Broadband - 14th November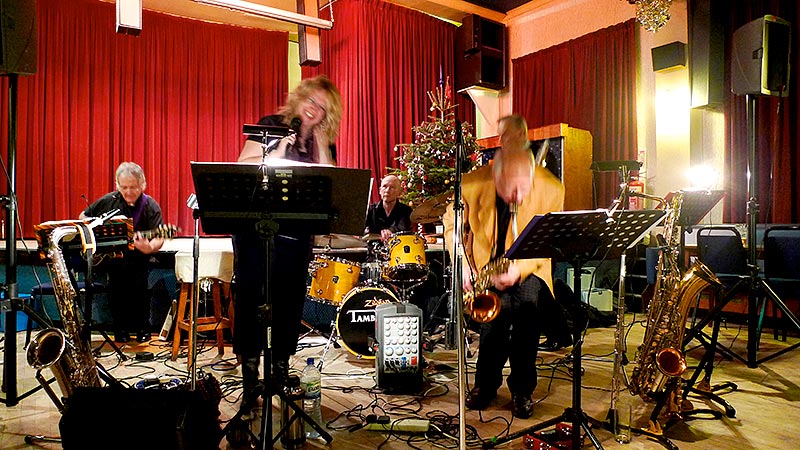 As far as I know we haven't got the Christmas decorations up yet, but we do have the Dutch Lewis Broadband to play for you on Thursday 14th November. I don't have all the info as yet, but the band will I'm sure feature Jayne Steele on vocals and the excellent Trevor Davis on guitar, not to mention band leader Dutch Lewis with his Dutch will bring along his now legendary array of saxes and other instruments.


---
Delano Mills:

The Dreadbeat & Jazz Session


- 21st November
-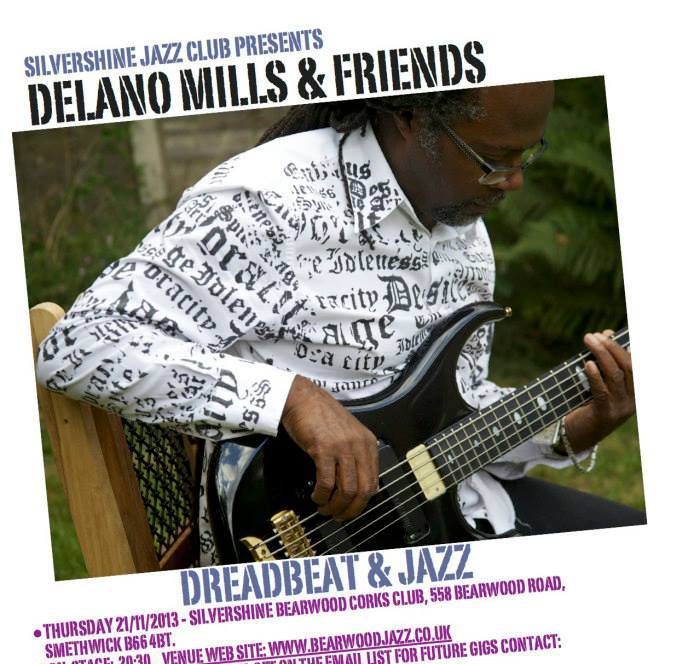 Click here to download the flyer
Delano has invited a select group of musicians to give a modern twist to the reggae tradition of "Two Sounds Clash".
"…an exciting reggae inspired jazz set…"

To quote their flyer:
Delano Mills (bass), David Lloyd Henry (guitar), Wayne Scott (drums), André Bassing (keyboards) and guest musicians perform some of the beast known '70s and '80s classic Reggae grooves by Bob Marley, Ernest Ranglin, King Tubby, Monty Alexander, Sly & Robbie and others. Rock to the Reggae, groove to the Jazz. "One good thing about music, when it hits you feel no pain; so hit me with music"… Robert Nesta Marley.
 
Guests include: Julie Penny (bass), Susan Berrry (vocals) & Joe Hands (drums). This should be a wonderful night of fabulous music by a group of top notch musicians.
---
THE BLUE NOTES - 28th November

It's a Blue Notes Jam Night this Thursday. More news as we get it, but bring your instrument if you have one. If not, just bring yourselves and enjoy some sweet Jazz
This weeks line-up will include:

Dutch Lewis

Brian Wright

Julius Fu

Paul Foad

Keith York

Vic Evans

Richard Hughes
---
DISCO/KARAOKE NIGHT


- Friday 29th November
-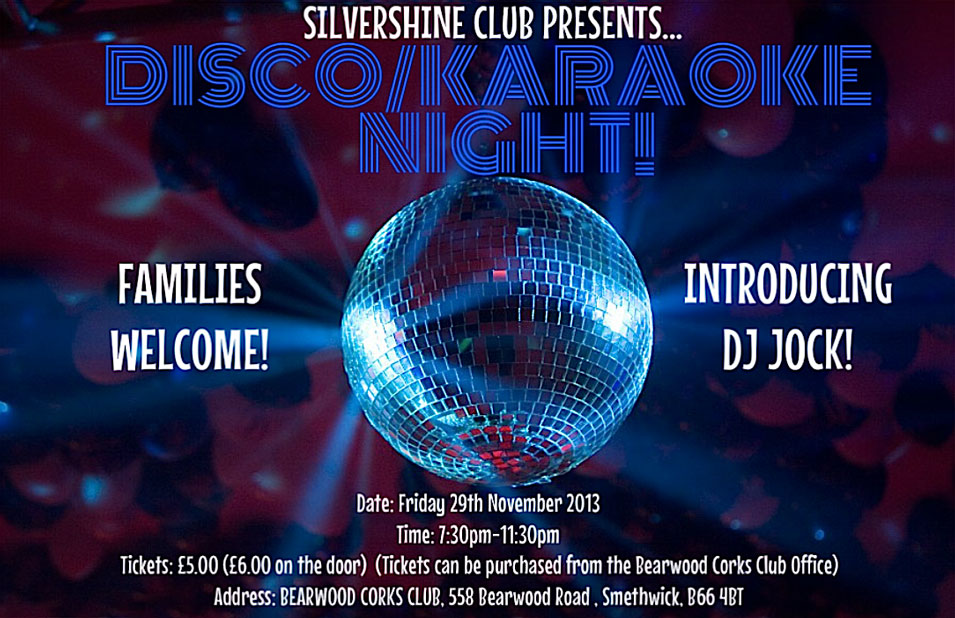 Click here to download the flyer
Be prepared to enjoy yourselves. This is going to be a fun night out, suitable for everyone, families included. If you can sing a bit come and join in the Karaoke. If not just come along and boogie.
---