TREVOR EMENY TRIO
-
2nd October

-
We have a change of artist this week! Unfortunately Dave Bristow had to pull out at short notice. However we a very fortunate to be able to announce that Trevor Emeny, one of the best Saxophonists in the region is able to stand in. You can expect a wonderful evening of beatiful melodic Jazz interspersed with Trevor's witty repartee.
ENJOY!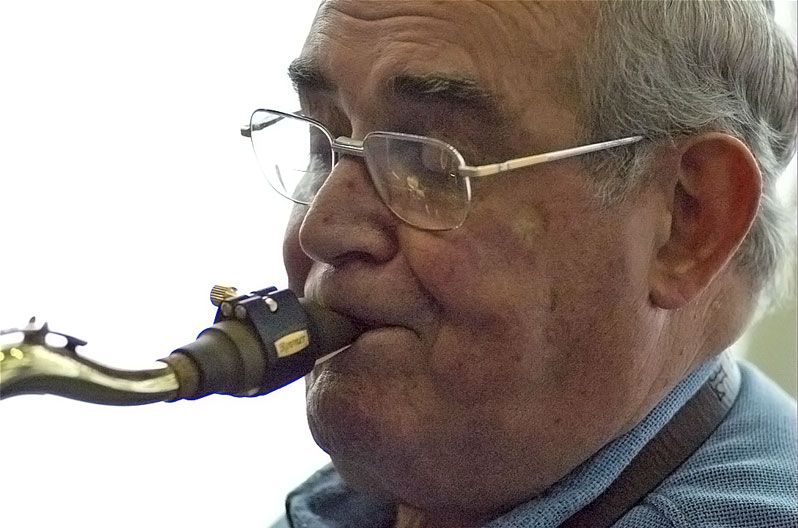 Photo : Garry Corbett

Trevor Emeny is one of the best Saxophonists working the West Midlands region and a wonderful entertainer. In a long and impressive career he has worked with Cleo Lane, Shirley Bassey, Mel Tormé, Tony Bennett, Sarah Vaughan, Harry Secombe and many more.
---
 

 BLUE NOTES JAM NIGHT
-
9th October

-
It's a Blue Notes Jam Night this week. I don't have the line up as yet, but with the Blue Notes and any guests that turn up with their instruments it should be a good evenings entertainment.
Meanwhile, doing his bit for charity, Charles who you will often see on the door has had his head shaved to raise money for Cancer Research. You can see the video below and, if you wish to donate, you can give at justgiving.com/Charles-Weston
---

OUT OF THE BLUE JAZZ ORCHESTRA

with

Tracy Lovejoy

(vocals) - 16th October



Formerly known as the Blue Max Big Band, Out of the Blue was formed in the early nineteen nineties by members of a jazz workshop run by Andy Hamilton. With a repertoire drawn from the classic swing arrangements of the Basie and Ellington orchestras together with more modern numbers by the likes of the great Sammy Nestico, the band has built a high reputation in Birmingham and the Midlands.
They are now under the musical direction of Jo James and feature singer Tracy Lovejoy who brings a wonderful "Northern Soul" feel to their vocal numbers.

---
TOM OLLENDORF TRIO (Wales)
- 23rd October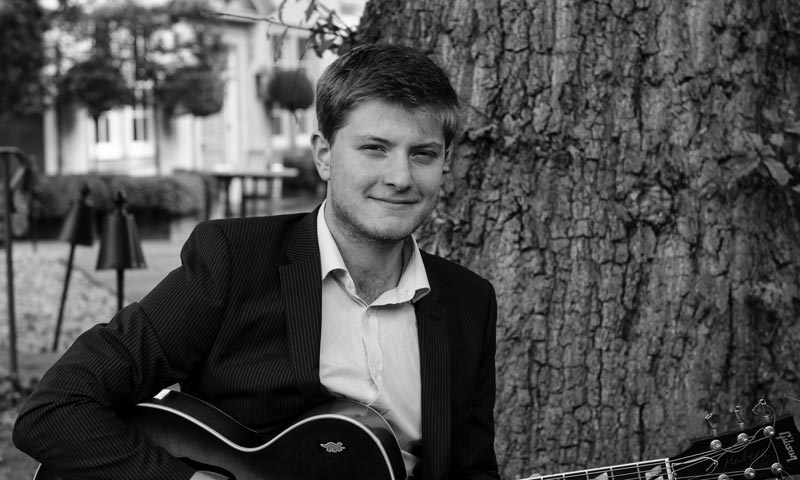 This Thursday we have a trio of young up-and-coming musicians from Wales who have come together to form the Tom Ollendorf Trio.
The Tom Ollendorff trio feature Pete Komor on Bass, Rod Oughton on drums and, of course, Tom Ollendorff on guitar. They play a mix of original material and arrangements of contemporary and standard jazz material. All are all currently studying at the Royal Welsh College of Music in Cardiff, and are branching out into the great wide world of gigging. At the Silvershine Jazz Club we like to give opportunities to talent on the way up and Tom Ollenfdorf really does fit that bill.
---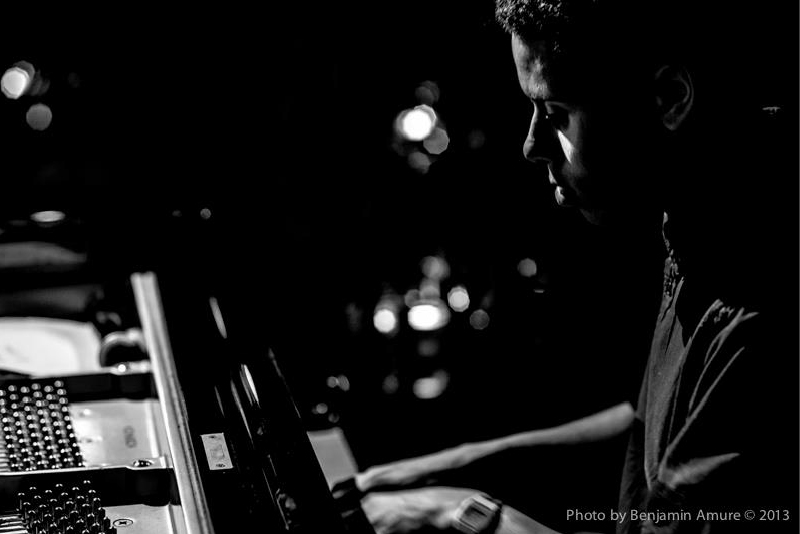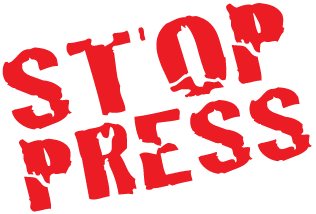 The rise of Reuben James has been something to watch. We first saw him at the Bearwood Corks as a young prodigy playing in The Notebenders Big Band. He has since gone on to enthral the Silvershine audience in his own trio and in the amazing London based outfit Kansas Smitty's
More recently though he has gone on to work with Ruby Turner, headline Ronnie Scott's, and record and tour with UK and US chart topper Sam Smith. In 2012 The Times described him as 'Fast becoming Britain's best young Jazz Pianist'....
...KEEP WATCHING THIS SPACE!
---
Junior Blue Notes - 30th October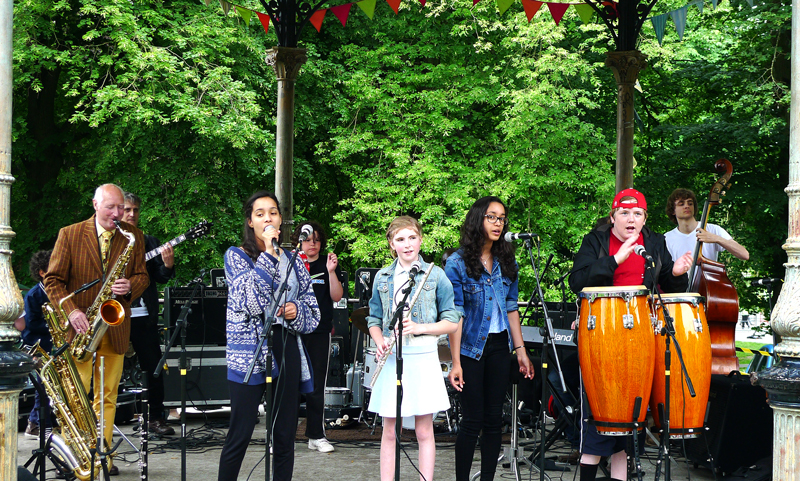 Featuring the siblings of seasoned Blue Notes alongside other young musicians who have jammed/performed with Blue Notes Senior or Junior, The Junior Blue Notes will be playing their third gig at the Silvershine Club.
 
Youngsters so far committed to the gig include:
Sophie Hamilton-Foad on Vocals
 
Aiden Amann on Drums
 
Jonny Browning on Bass
 
Megan Forster on Flute
 
Millie and Mae Bennett on Horns
 
Gabriel Amann on Trumpet
 
Louis Hamilton-Foad on Drums
The line up will be bolstered by experienced pros Tim Amann on Keys and Paul Foad on Guitar.

We will be expecting more names to be added to the list between now and Thursday evening and we'll try to put them up on the site and Bearwood Jazz Facebook as we get them, but be prepared for some surprises on the night. You will be getting a little snippet of the future sound of Jazz.
 

---
MORE ON THE RISE OF REUBEN JAMES...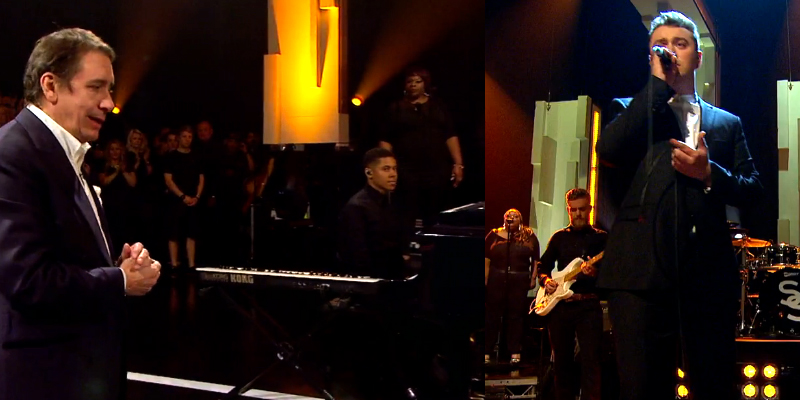 ...FROM LATER TO THE BRITISH JAZZ AWARDS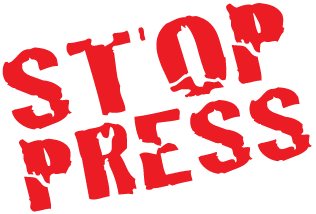 You can currently catch Reuben James playing keyboards for Sam Smith on Jools Holland's Later and Later Live on the BBC iPlayer.
Reuben has also been nominated in the Rising Star category for the 2014 British Jazz Awards. Click on this link to vote for Reuben and for all your other favourite Jazz musicians in their respective categories.You have till this Friday, 31st October, to vote!

---
Steve Ajao's Blues Giants - 6th November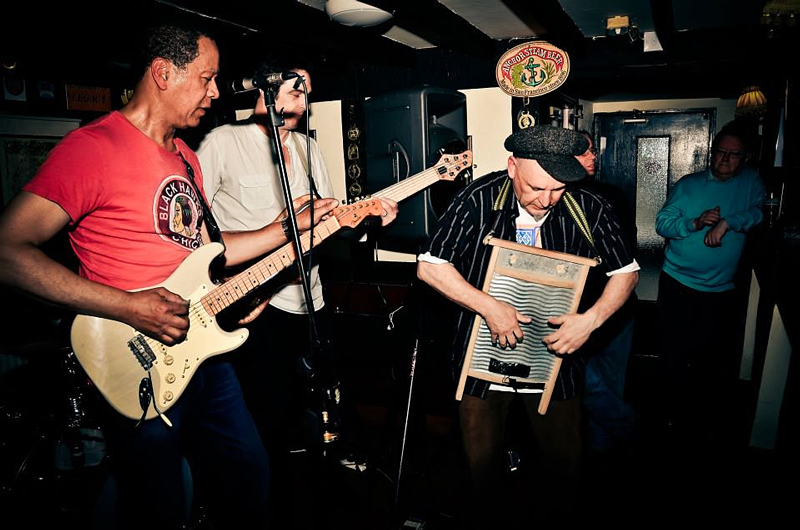 Although he is more familiar to Silvershine audiences as a fabulous Bebop saxophononist, Steve Ajao has been steeped in the Blues and Jazz all his life. As a Blues guitarist Steve Ajao, with his Blues Giants (Mike Hatton Bass, and former Au Pairs drummer Pete 'Washboard' Hammond), has been amazing audiences for nearly 30 years. Steve is regarded by many as one of the hottest Blues guitarists in the UK, and, Although relatively 'undiscovered', in the 1980's Blues legend Alexis Korner saw a big future for Steve and was ready to help promote his career before his untimely death in 1984.
 
Although all three of the band have played at the club in different combos we have been hoping to get them down here as the Blues Giants for some time. Now at last it's really happening!
---
Roy Forbes Band - 13th November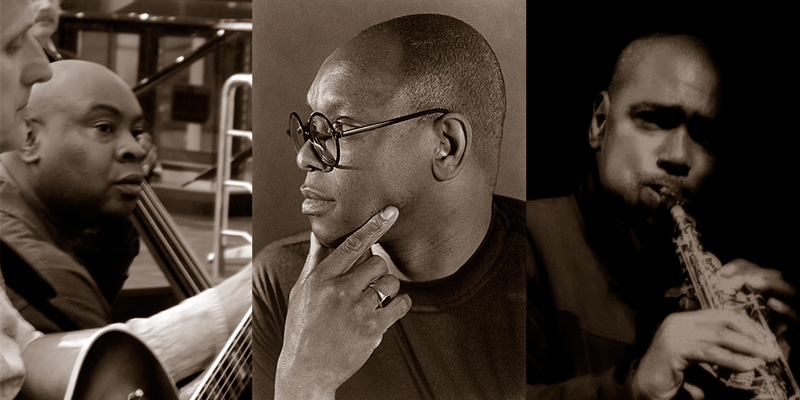 Former Blue Notes vocalist Roy Forbes will be performing with a band made up of other former Blue notes and some of the best local Jazz musicians.
 
The line up is:
• Roy Forbes Vocals • Jonathan Silk Drums • Ray Pablo Brown Bass •
• Tim Amann Keyboards • Paul Foad Guitar • Andy Gayle Saxophone •
Roy performed with Andy Hamilton & The Blue Notes for many years and even sang on Andy Hamilton's 'Jamaica By Night' album before leaving to pursue a solo career. Blue Notes accompanying Roy include Ray Brown who also performed on Andy Hamilton's classic Silvershine album.
Also Saxophonist Andy Gayle will be lending his dazzling skills to the proceedings, as will former Notebenders Director of Music, Jonathan Silk on Drums. Described as "One to watch" in Jazzwise magazine, 'Silky' now leads his own contemporary Quartet as well as The Jonathan Silk Big Band.


---
EVEN MORE ON THE RISE OF REUBEN JAMES...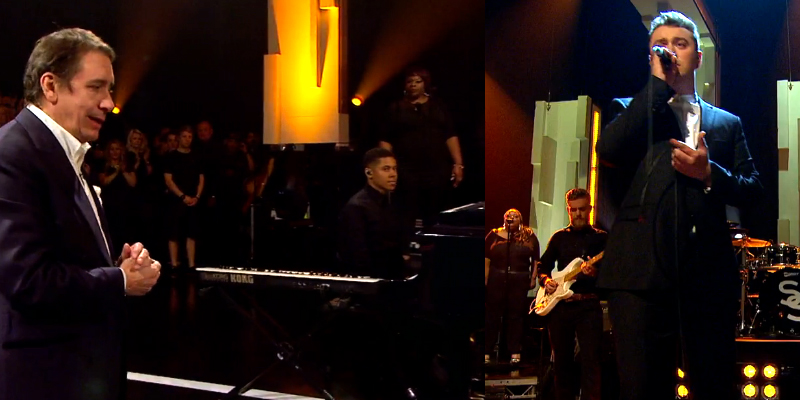 ...FROM LATER TO THE BRITISH JAZZ AWARDS

You can currently catch Reuben James playing keyboards for Sam Smith on Jools Holland's Later and Later Live on the BBC iPlayer. Both shows are available till well into November!

---
Bryan Corbett & Levi French's

GROOVEYARD
- 20th November -
 
Bryan and Levi's Grooveyard is a Hammond Rhodes based trio featuring Bryan Corbett on trumpet and Levi French on keys. Bryan Corbett is a leading exponent of the "Cool School" of trumpet playing with a very strong national and international reputation. As Bryan's reputation grew he was able to attract and collaborate with some of the very best musicians, and this included pianist Levi French who's star was also on the rise.
 
The music will be cool and trendy, but dare I say retro at the same time, and, ever since Wiggo won the Tour De France, even their dress sense has returned to the dizziest heights of fashion!
One thing you can be sure of though is that the standard of music wil be very high indeed.

Ian Palmer will be on drums - Nephew of Carl Palmer and Steve Palmer
 
So, in the words of the great Vic Evans "Tell you friends and tell your enemies too" - This promises to be a corker!

---
THE BLUE NOTES
Jam Night - 27th November -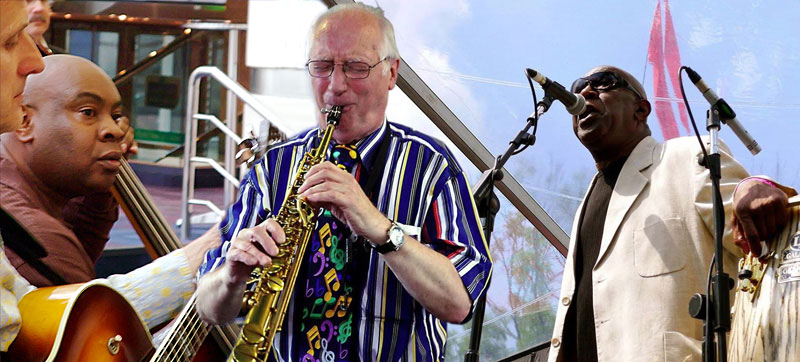 We will have a wonderful Blue Notes line up for you this week with the return of Ray Brown on double bass and a guest slot for Ian Palmer who played so brilliantly with Bryan Corbett and Levi French last Thursday.The band will be fronted by the magnificent Vic Evans on vocals and Dutch Lewis blowing some hot licks on just about anything that has a reed in it!
 

The rest of the line up will be Tim Amann on piano and Paul Foad on guitar (not bad, eh!).
For those not in the know Ray Brown is a long time Blue Note who played on Andy Hamilton's classic Silvershine album, whilst Ian Palmer, as nephew to Carl Palmer and Steve Palmer, was born into drumming royalty and has the skill to match.
...and of course, with it being a Jam Night, you never know who else might turn up.

---