Bobby Wellins
  with The Blue Notes
- 4th Dec
On the 4th Bobby Wellins, one of Britains greatest ever Jazz musicians, will be joining the Blue Notes. Bobby Wellins is an icon of modern jazz. He collaborated on Stan Tracey's "Under Milk Wood", one of the biggest selling UK jazz albums ever. In the eighties he re-established himself as one of the finest melodic saxophonists in the world, leading the Charlie Watts Big Band.
"A gentle sound and a unique approach."
Bobby was always one of the musicians that Andy Hamilton loved to bring to the Corks, so it is wonderful news that he is retuning to play with The Blue Notes.

---
Richard Hughes Quartet
- 11th Dec

Pianist Richard Hughes always brings something a bit different to the Silvershine Jazz Club. This time he brings a quartet which features vocals by the superb Ben Harpwood who has a repertoire of classics by Frank Sinatra, Nat King Cole, Harry Connick Jr and more.
Providing the rhythm section are well known names on the Jazz scene, Miles Levin and Simon Smith.
We've posted the full write up Richard Hughes sent me on our Facebook Event page, but one thing I didn't know was that bassist Simon Smith has spent five years in Los Angeles working as a session musician, recording on tracks for singers such as Sarah McLachlan and Stevie Nicks. WOW!!

---
CHRISTMAS PARTY
with

The Blue Notes

plus

Guests


- 18th Dec -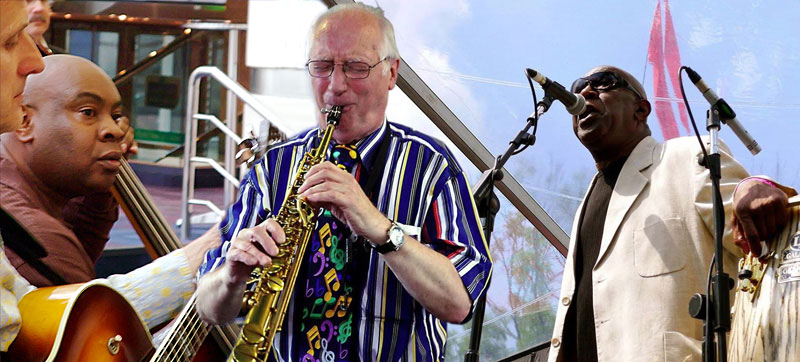 Our Special Guest for the Christmas Party will be Jeremy Moore on trumpet. The band will be a Blue Notes line up with a twist. We are delighted to be welcoming back Ray 'Pablo' Brown on bass and Henry Newman on keys whilst the drummer, Junior, is a newcomer. Needless to say we have old familiars Vic Evans (vocals), Dutch Lewis (saxes) and Paul Foad on guitar.

There will be others along on the night to add to what will be a wonderful evenings entertainment including Junior Blue Notes, Courtney and Sophie Hamilton Foad on vocals, their brother Louis on drums and who knows who else.


---
Reuben is the Rising Star
-
British Jazz Awards

-

Congratulations Reuben James on winning Rising Star in the British Jazz Awards. Reuben started his performing career as a prodigious young talent at Bearwood Corks with The Notebenders Big Band and, although still a student, he is already attracting the attention of some of the big names in the business. 
There's an excellelent article about him on the Trinity Laban college website which, if you've been following his fortunes like we have, we're sure you'll want to read.
---
Reuben playing piano accompaniment for Sam Smith

This is what Reuben's put on his Facebook: "You can buy now on iTunes... Sam and I duo vibes".
---
NEW YEAR'S DAY JAM
- 1st Jan


with The Blue Notes

plus

Guests Galore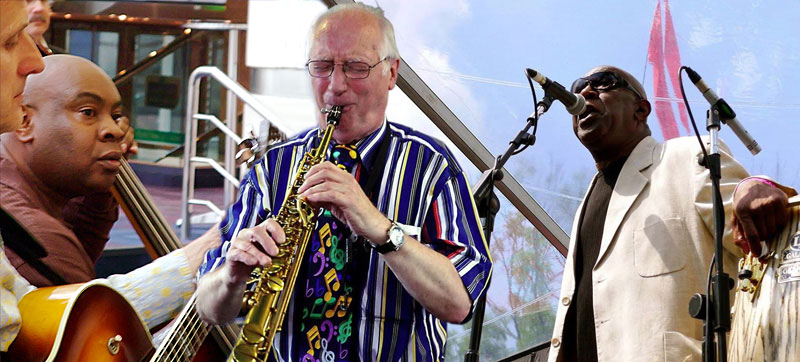 FREE ADMISSION!
This will be just what it says on the tin. The Blue Notes with as many of the local artists and Jam Night guests who've played at the Silvershine Club as possible. Exactly who's turning up we can't say as yet, but we'll post news on our Facebook as we get it.


---
HENRY NEWMAN BAND

feat

Janice Williamson (ex-Black Voices) - 8th Jan


Henry Newman always brings a cracking little band to Bearwood Corks. You can never quite be sure who else will be playing, but it always features Janice Williamson, a top notch vocalist with a big voice . Janice was in the original line up of the acapella Gospel group Black Voices - I've even got a vinyl LP with her on, produced by Basil Gabbidon no less.
The line up above also shows Alvin Davis and Dutch Lewis on sax whilst other musicians who've featured in the past include Andy Gayle (sax), Gary Bell (trumpet), Fred Wisdom (gtr), Wal Warmington (drums), Julian Powell (drums) and Ray (Pablo) Brown (dbl bass). You can always expect a few surpises with Henry, but whatever the line up is, you can be sure the music will be great.
 
The line up this time is:
 

Henry Newman                 Keyboards
Janice Williamson             Vocals
Gary Bell                           Trumpet
Mark Brown                      Sax
Simon ªSmudge" Smith      Double Bass
Wal Warmington                Drums
 
---
TREVOR EMENY TRIO - 15th January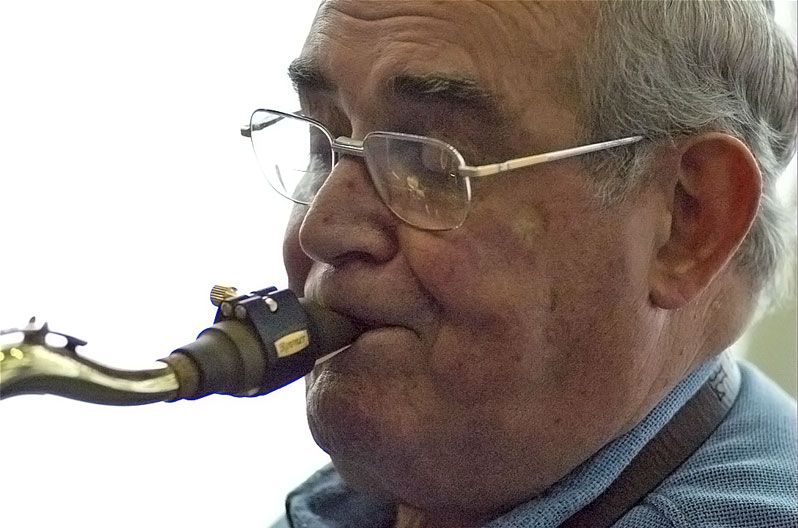 Trevor Emeny is one of the best Saxophonists working the West Midlands region who plays beautiful melodic Jazz and is a wonderful entertainer to boot. In a long and impressive career he has worked with Cleo Lane, Shirley Bassey, Mel Tormé, Tony Bennett, Sarah Vaughan, Harry Secombe and many more.
At the Silvershine Jazz Club we're delighted that he wants to play for us, because the man is quite simply a class act.
---
SHAINE DORSEY BAND - 22nd January

Singer, Shaine Dorsey will be performing for us at the Silvershine Jazz Club. Daughter of popular West Midlands based Jazz & Big Band Swing Singer, the late Warren Dorsey, Shaine was always a very popular performer when she joined in on Andy Hamilton's afternoon gigs at the Drum and the Symphony Hall.
The line up for the gig is:
Shaine Dorsey - vox
Andy Peate - keyboards
Malcolm Gibbons - guitar
Ray Brown - bass
Keith York - drums
---
BLUE NOTES JAM NIGHT - 29th January

This week Andy Peate fronts The Blue Notes on trumpet and flugelhorn with more than a little help from the wonderful Vic Evans on vocals. It's a Jam Night so you can bring your instrument too if you play.
The line up for the gig is:
Vic Evans Vocals


Andy Peate Horns


Tim Amann Keyboards


Jonathan Silk Drums


Paul Foad Guitar


Trevor Lines Bass
---