Blue Notes Jam Night

with Special Guest,

Cormac Loane
- Thursday 3rd Dec -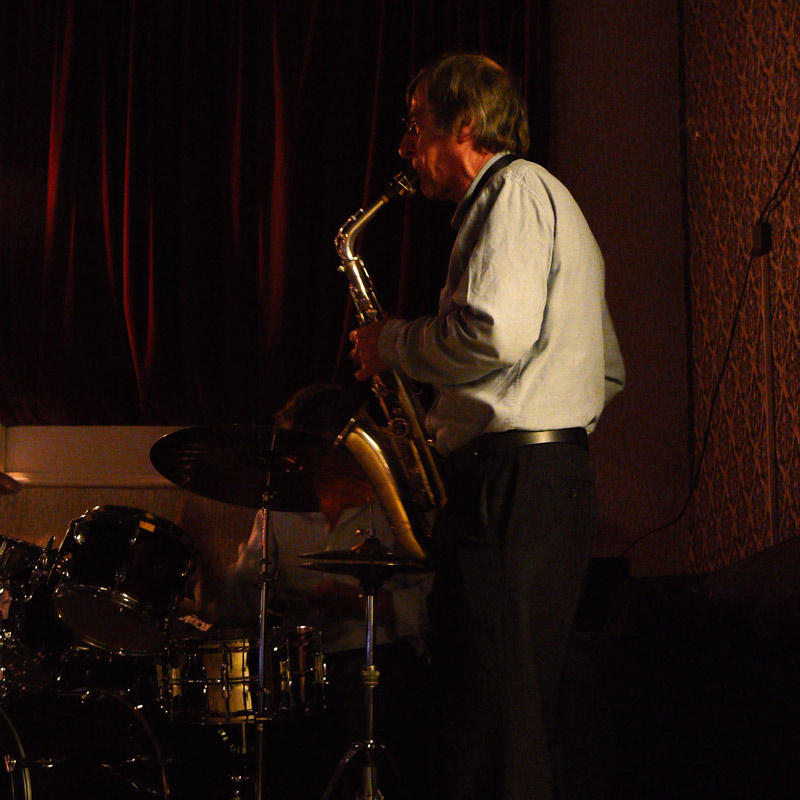 For the Blue Notes gig this week we have booked a great sax player at very short notice. We are thrilled to have secured the services of Cormac Loane as the Blue Notes' Special Guest for the evening. Cormac is a big cheese on the Birmingham Jazz  and music scene in general and, believe it or not, Sting used to play bass for him long ago and back on Tyneside.

It will also be the first time in a short while that our fabulous vocalist Vic Evans has played a full gig at the Silvershine Club.
The line up for the night is:
Cormac Loane Sax
 
Trevor Lines Bass
 
Massimo Natulla Drums
 
Paul Foad Guitar
 
Andy Peate Keyboards
 
Vic Evans Vocals
Looks like being a good 'un...
 
                  ...and with it being a Jam Night you never know who might turn up. Oh, and bring your instrument if you've got one!
---
Tony Kofi - Thursday 10th Dec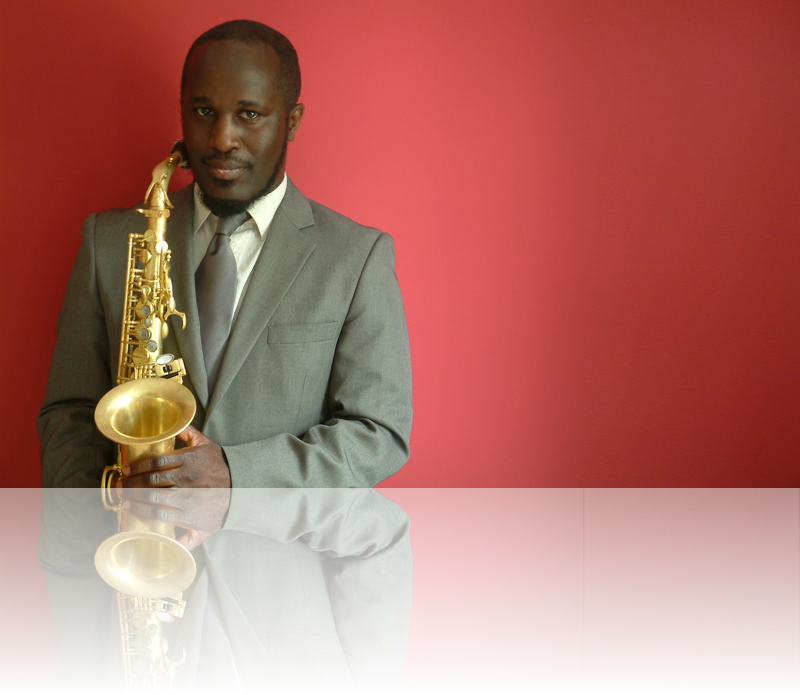 Tony Kofi is a multi-award winning Jazz saxophonist with a CV stretching back to the Jazz Warriors and an education at Boston's legendary Berklee College of Music. Recently he has been working with Alan Barnes. At the Silvershine Jazz Club we are thrilled to bits that he wants to come and play for us.
Awards and nominations include:
Winner, Best instrumentalist at the 2008 BBC Jazz awards.
 
Winner, best Ensemble at the 2005 Parliamentary Jazz Awards.
 
Winner, Radio 3 Jazz line up album of the year 2005 BBC Jazz awards.
 
Nominated for a MOBO award 2008
He will be playing with a rhythm section of seasoned Blue Notes plus Johnathan Silk (ex-Notebenders director) on drums:
Johnathan Silk - Drums

Tim Amann - Keyboards

Ray 'Pablo' Brown - Double Bass

Paul Foad - Guitar
---
 

STEVE KING BIG BAND
with
Lynn Dawes
(US Vocals) - 17th Dec


The Christmas Big Band Show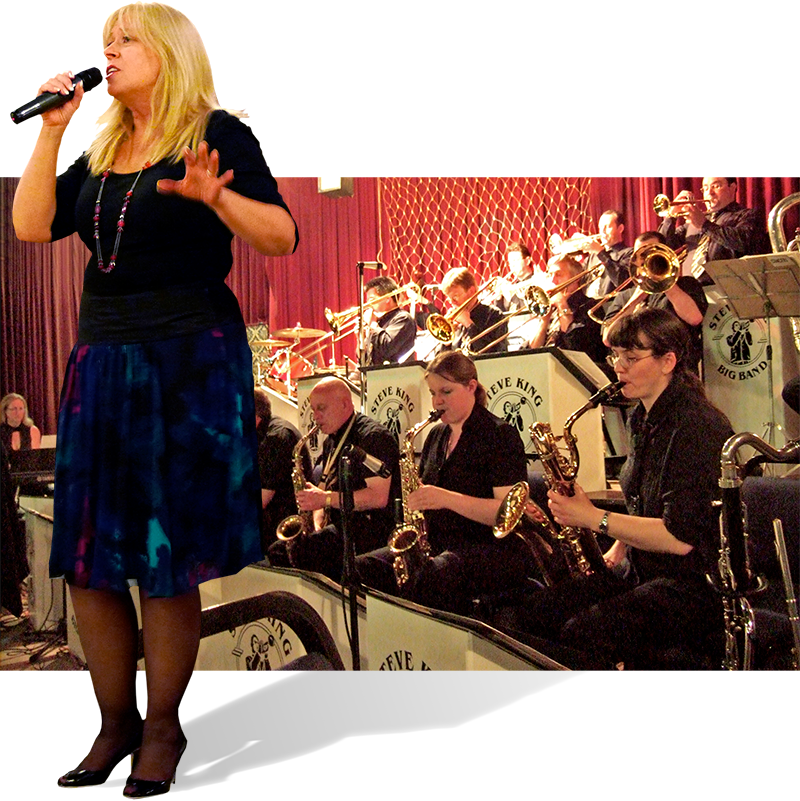 This year the Steve King Big Band's Christmas Show is at the Silvershine Jazz Club. It's the Christmas Big Band show everyone is talking about! The band will be performing all your favourites in a big band setting from the likes of Stan Kenton, Tom Kubis, Gordon Goodwin and The Sauter-Finegan Orchestra. This is one not to be missed!
All big band exponents know the Steve King Big Band as they're quite simply one of the best around. Brimming with talented pro and semi-pro players, the band features Lynn Dawes, a classy US vocalist with a big voice.

Big Band music as it should be played.  What a great way to get into Christmas!
Here's a link to a video from a previous SKBB gig at the Corks:
---
BLUE NOTES' NEW YEAR's JAM NIGHT
• 7th January •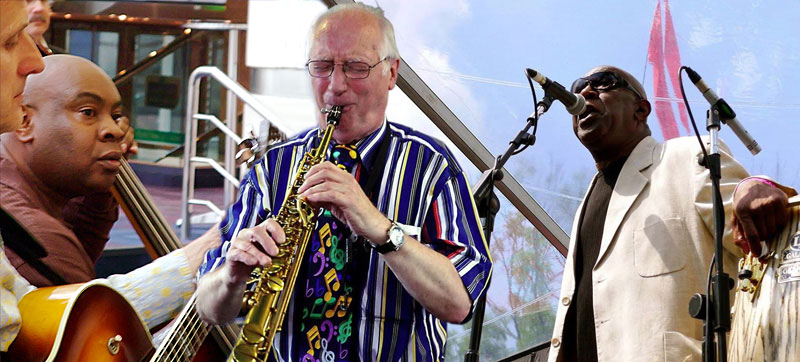 On the 7th January you are all invited to join The Blue Notes for their New Year's Jam. The gig will feature many of the artists who have played in or with The Blue Notes over the last year. Whilst I can't announce the final line up as yet you can rest assured that it will feature our very own "Jazz Man"
(see below)

, vocalist Vic Evans.
ADMISSION FREE
---
SHAINE DORSEY BAND
- 10th September

Singer, Shaine Dorsey will be performing for us at the Silvershine Jazz Club. Daughter of popular West Midlands based Jazz & Big Band Swing Singer, the late Warren Dorsey, Shaine was always a very popular performer when she joined in on Andy Hamilton's afternoon gigs at the Drum and the Symphony Hall.
---
FRED WEBB BAND
-
Feat Andy Gayle (sax) - 21st January

Seen above performing with James Renford and The Blue Notes, Fred is also a regular vocalist with The Notebenders. A popular local performer his musical career started in Rock 'n' Roll (his fashion sense gives that away) before making his move into Jazz and Big Band Swing. This Thursday he fronts his own band.
 
I don't have the full line up yet, but I've just heard that we have the excellent Andy Gayle on sax. Should be very good.
---

TREVOR LINES BAND
•    28th January   •
Trevor Lines is one of the top regional Double Bass players and always finds there is a huge local demand for his services. He's played for us many times both with the Blue Notes and with many of the guest acts that have graced the Corks Club stage.
This time he brings his own band to the Silvershine Jazz Club. We've just received the fullline up and it is:
Bruce Coates alto/soprano sax,


Ben Thomas trumpet


Steve Tromans piano


Miles Levin drums


Trevor Lines bass
 
This looks like being something a bit special from the man who first brought Arabella Sprot to the Silvershine Jazz Club!!
---