Tom Ollendorf Trio - 1st December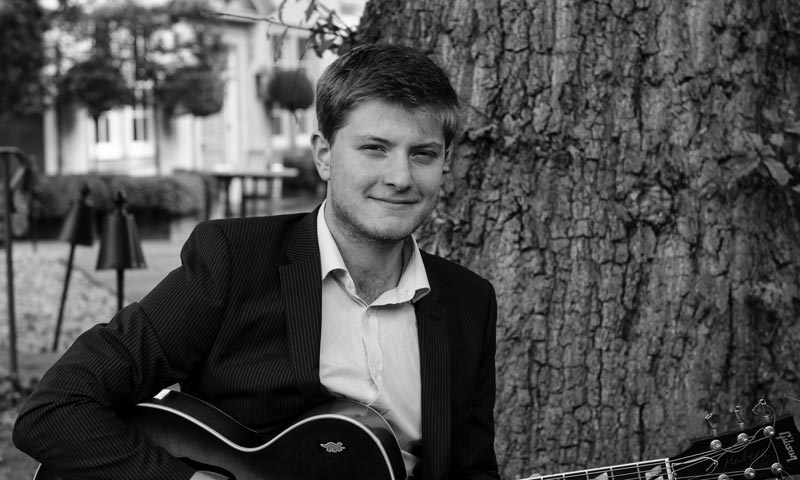 Tom Ollendorf is a seriously good guitarist leading a trio of high caliber up-and-coming musicians. He's played a couple of well supported gigs at the Silvershine Jazz Club to a highly appreciative audience already. Tom, now based in London, and was recently awarded the Yamaha Jazz SDcholarship for 2015.



This will appeal to anyone who enjoyed the recent Gilad Hekselman gig!



Accompanying Tom are Will Harris (bass) and Ric Yarborough (drums). Will is a bassist studying at the Royal academy of music. He has played with Bobby Wellins, Alan Barnes and many more. Ric Yarbrough is a Birmingham based drummer who has played with Barry Green and Edward Simon.

---
Ashley Allen Quintet - 15th December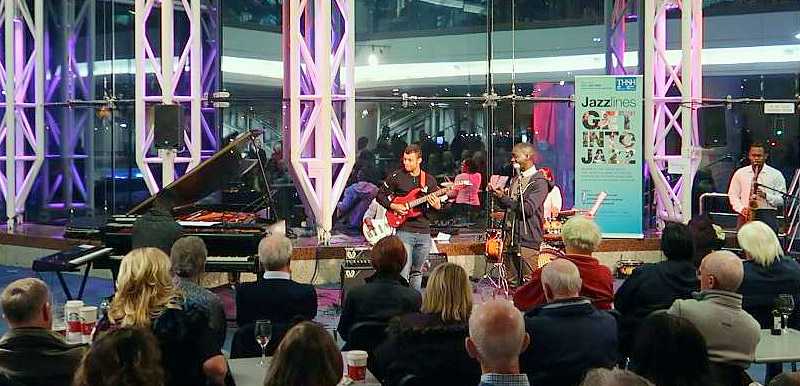 The Ashley Allen quintet will be performing at the Silvershine club following their successful show at Symphony Hall
(above)

. With a mix of Ashley's own compositions and rearrangements you will be guaranteed an unforgettable night!



Ashley Allen will be joined on alto sax by Ashley Beckford who was one of the hot young players in early days of The Notebenders Big Band (seen left with Andy Hamilton & The Blue Notes). Veteran Bearwood Jazz fans will remember them from back in the day, whilst our current fans will have seen Ashley Allen on keys at the recent David Lloyd Henry gig.

We're looking forward to this one, and it's already building up a vibe on Social Media.

The full line up is:
• Jason Mcdougall - Vocals (guest)
• Ashley 'Shleyb' Beckford - Sax
• Lewis Spencer - Guitar
• Matthew Thompson - Bass
• Robert Andrew Mcintosh - Drums
Small world, great gig!


---


Silvershine Jazz Club
Christmas Party of the Year
• 22nd December • 8pm start •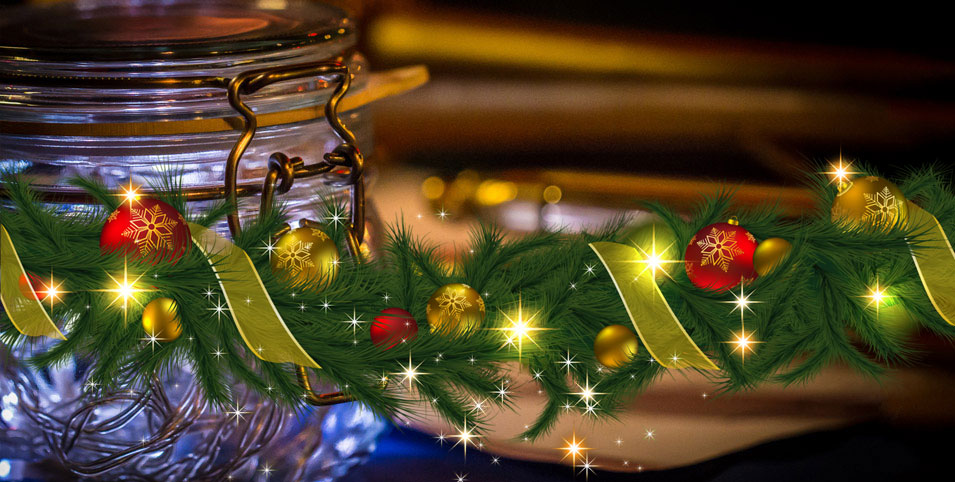 If you've ever thought of coming to the Silvershine Jazz Club and not quite got round to it then this is your opportunity as we have free entry this week. It's an early start - 8pm - with the Junior Blue Notes going on first.

This will be followed by a jam session led by The Blue Notes themselves. Musicians are invited to bring their instruments.Should be a great night.
Don't forget to put on your dancing shoes!!



---
Trevor Lines / Bruce Coates Quintet
• 12th January •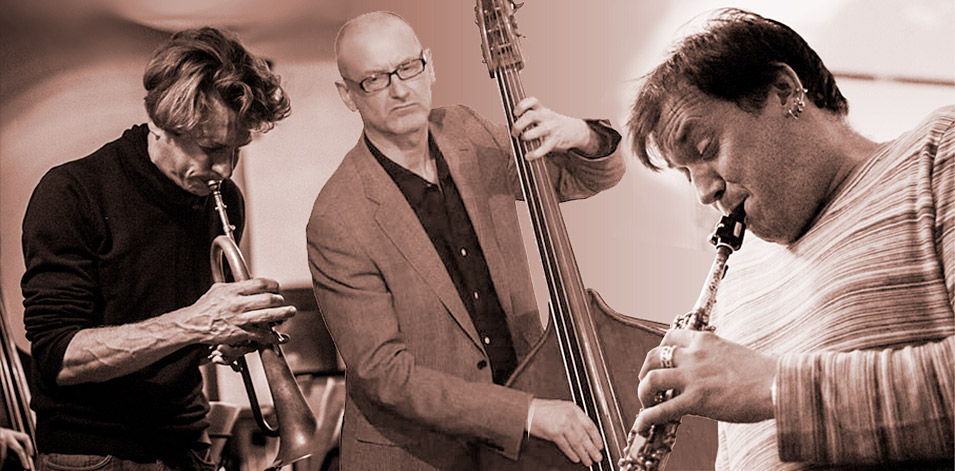 A change of event for 12th January. We now have the Trevor Lines / Bruce Coates Quintet booked. Trevor Lines always uses his many contacts in the Jazz World to bring quality musicians to the Silvershine Club and this time is no exception.
The quintet has Bruce Coates (sax) Ben Thomas (trumpet) confirmed for front line with Trevor on double bass. The rest of the rhythm section is still to confirm, but let's just say that you'll know when we know, and what we know so far sounds great.

Trevor Lines has been a stalwart at Bearwood Jazz for many years playing with Andy Hamilton and The Blue Notes and various other combos. When he puts together his own band he always uses his academic connections to put on something special. Indeed it was Trevor who introduced us to the wonderful Arabella Sprott. This time is no exception as he brings two top quality recording artists to the Silvershine Club.


Bruce Coates is a saxophonist and a Senior Lecturer in Music at Newman University, Birmingham, who has performed and recorded with some of the world's top improvisers including Paul Dunmall, John Edwards, Lol Coxhill, Mark Sanders. He is the co-founder of the Birmingham Improviser's Orchestra (BIO) and the founder of FrImp, a regular meeting of improvising musicians.



Ben Thomas is a talented trumpeter and composer with many years of experience creating music with an array of inspirational musicians. A versatile musician, Ben has worked at the highest level in TV, radio and the concert stage with various innovative artists producing and recording music in a wide range of styles from chart topping experimental pop to ethereally meditative chamber groups.

---
• Andy Gayle Quartet • 19th January •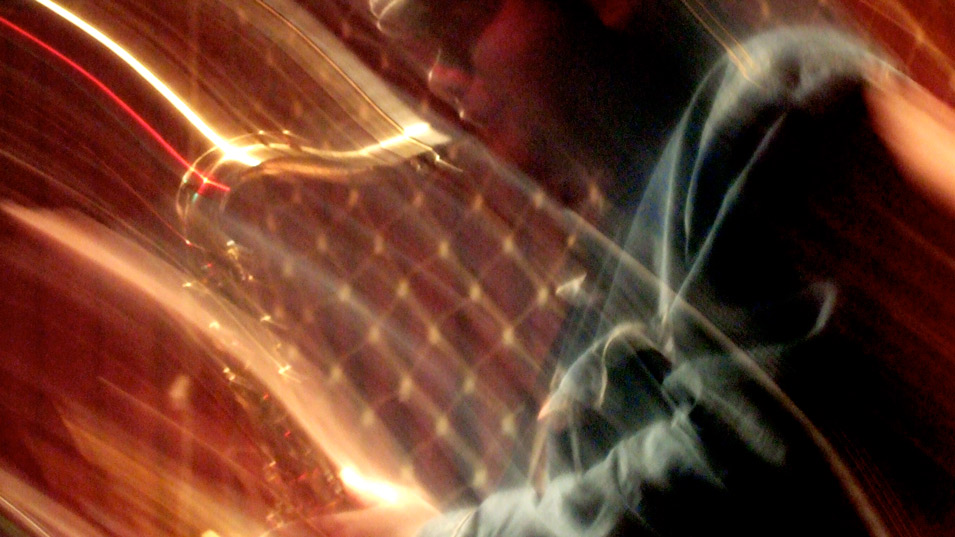 Andy Gayle is one of the best sax players in the region. He studied Jazz at Guildhall under the likes of Jean Toussaint, Pete Churchill, Simon Purcell and Scott Stroman and played in Tomorrow's Warriors. He has also worked with some of the best on the British and international Ska scene across Europe, touring the USA, Europe and Japan with the Specials, Special Beat, International Beat, The Skatalites
(Wow!)

and Jazz Jamaica.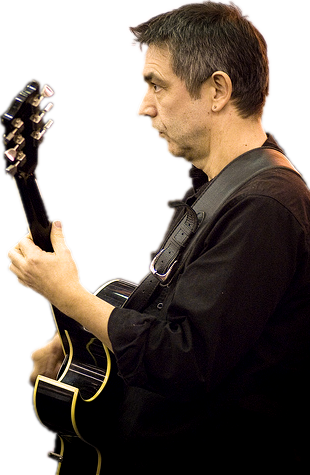 He has even supported Ziggy Marley and the Melody Makers with the Classical Reggae pioneers Bubble Free.
Andy will be playing with long time collaborator, guitarist John McKinley. John has played on all Andy's albums and there is a wonderful symbiosis between the two musicians.
Line up:
Andy Gayle (sax)
Jojo Remeny (drums)
John McKinley (guitar)
Charles "Chaz" West (bass)


---
• Blue Notes Jam Night • 26th January •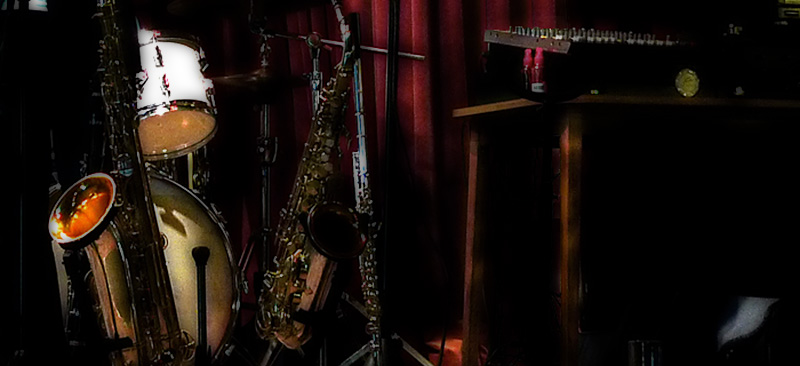 Sorry I'm a bit late but I've just received the line up for this week's gig and it features Dutch Lewis on his panoply of saxophones and other wind instruments.

The line up is:

Dutch Lewis Horns
Tim Aman Keyboards
Nick Wiltshire Bass
Paul Foad Guitar
Eddie Powell Drums
Plus, of course, Vic Evans on vocals if he's feeling up to it.

If you're feeling up to venturing out in the cold tonight come along to the Silvershine Jazz Club and let the music warm your soul!
---