Julien Durand Quartet
Thursday 28th October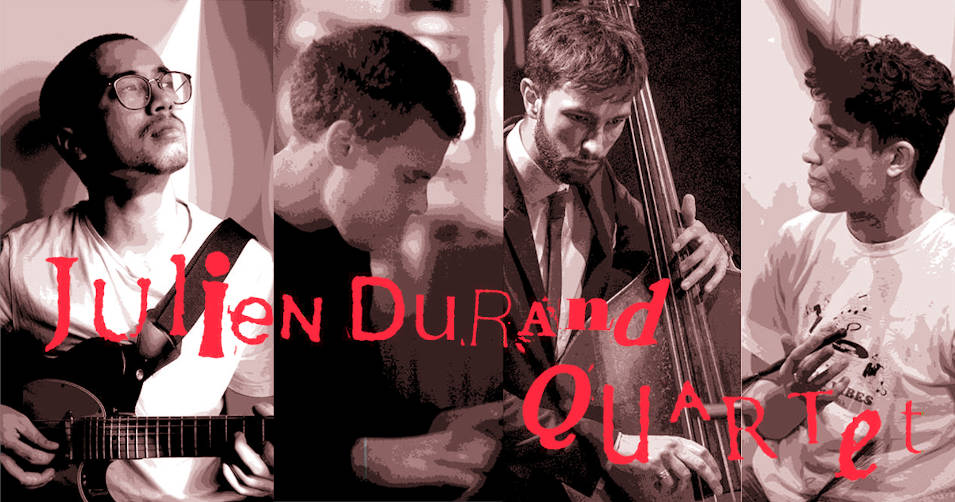 Come and listen to Julien Durand's guitar quartet featuring Cameron Sheehy (piano), Matt Hollick (double bass) and Andrew Duncan (drums). Will be playing loads of original music by Julien and other members of the band as well as compositions by modern composers such as Walter Smith, Bill Frisell...
 
...Another batch of young Jazz Aces...
...Not to be missed!
---
 
Vic Evans & The Blue Notes
Thursday 21st October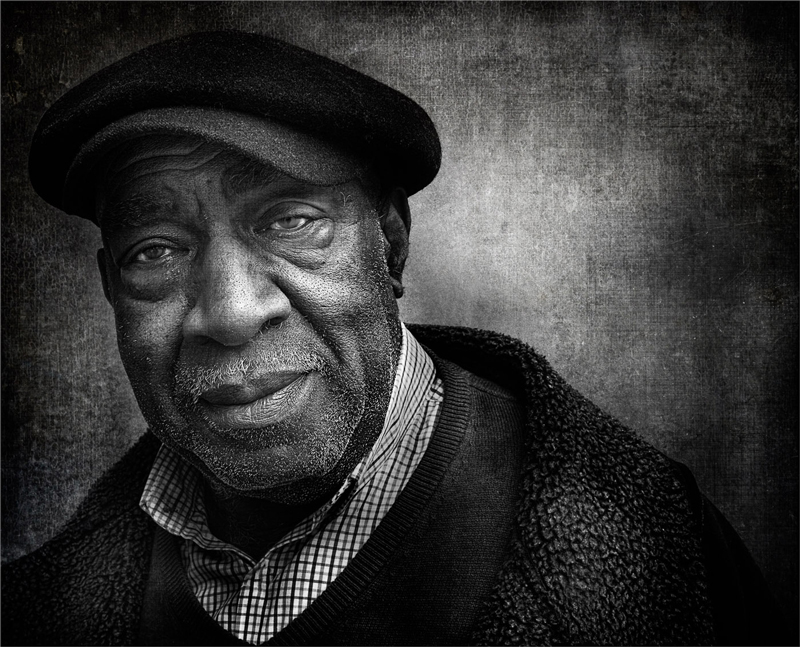 This week it's The Blue Notes, complemented by the melifluous tones of the wonderful Vic Evans on vocals.
 
It will be a Jam Night,
so bring your instrument if you've got one!.
---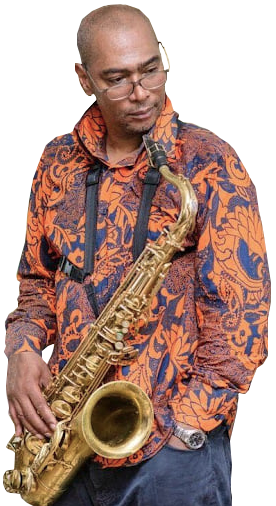 Andy Gayle
with Vic Evans & The Blue Notes
Friday 15th October 
Andy Gayle is one of the best sax players in the region. A former Tomorrow's Warrior, he studied Jazz at Guildhall under the likes of Jean Toussaint, Pete Churchill, Simon Purcell and Scott Stroman. He has also worked with some of the best on the British and international Ska across Europe and toured the USA, Europe and Japan with the Specials, Special Beat, Skatalites and Jazz Jamaica.
He has even supported Ziggy Marley and the Melody Makers with the Classical Reggae pioneers Bubble Free.
 
For this gig Andy will be performing with the wonderful Vic Evans, The Blue Notes and any aspiring guests who come along and jam!
---
 
Ari Hoenig Trio
with The Torin Davies Quartet
8th October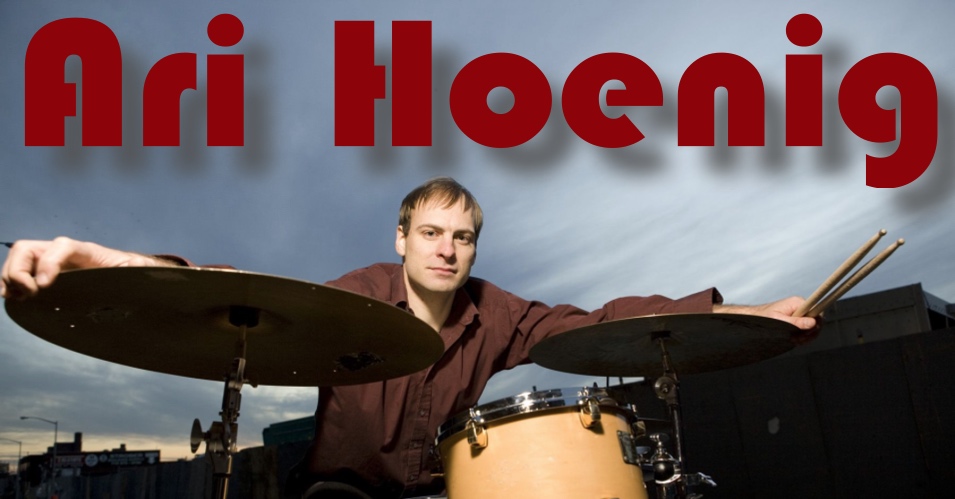 Drummer, Ari Hoenig is a major US Jazz musician. He will be performing at the Silvershine Club with guitarist Tom Ollendorff and bassist Connor Chaplin. This will be a one off Friday gig on 8th October @ 7.30pm.
 
There will be a support act, the Torin Davies Quartet, made up of Conservatoire musicians. They are:
Torin Davies      Guitar
Dan Lockheart      Sax
Louis Stringer      Bass
Andrew Duncan      Drums
---
 
Steve Ajao's Blues Giants
30th September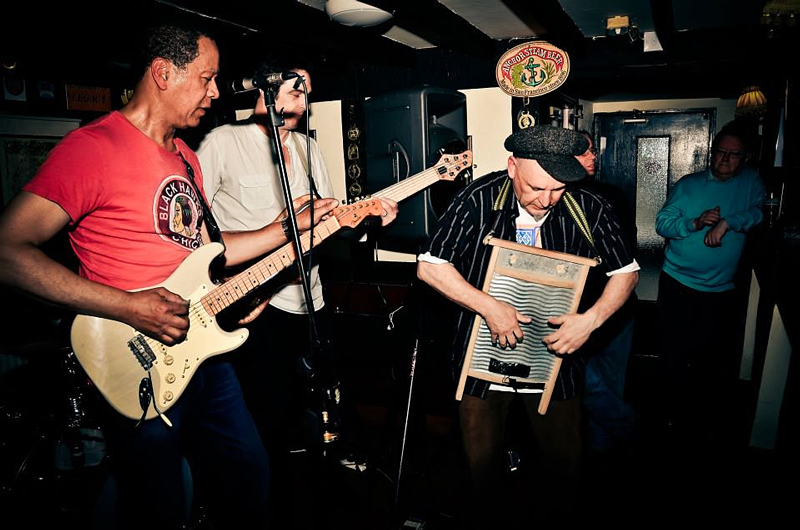 Although he is more familiar to Silvershine audiences as a fabulous Bebop saxophononist, Steve Ajao has been steeped in the Blues and Jazz all his life. As a Blues guitarist Steve Ajao, with his Blues Giants (Mike Hatton Bass, and former Au Pairs drummer Pete 'Washboard' Hammond), has been amazing audiences for nearly 30 years. Steve is regarded by many as one of the hottest Blues guitarists in the UK, and, Although relatively 'undiscovered', in the 1980's Blues legend Alexis Korner saw a big future for Steve and was ready to help promote his career before his untimely death in 1984.
 

It's a few years since the Blues Giants last played here, but whenever they have it's been a rip-roaring success, so it's only natural that we should invite them back for more of the same!
 
---
 
John Smith's Jazz Giants
with Tom Hill & Neil Bullock
23rd September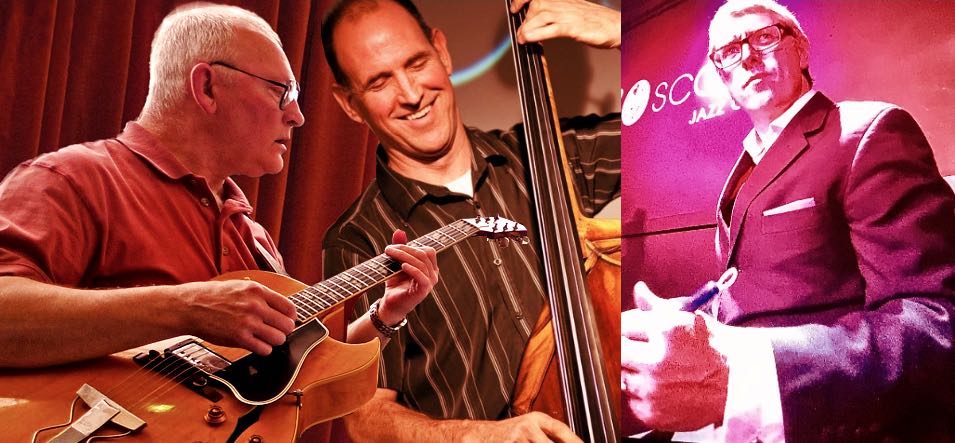 Familiar to Silvershine regulars, John Smith is one of the best Jazz guitarists around and has played with some of the best the region has to offer including our founder Andy Hamilton MBE and Silvershine favourites the Steve King Big Band.
 
For this special gig John had no trouble in recruiting an the best possible rhythm section. He has teamed up with Tom Hill (bass) and Neil Bullock (drums). We're just thrilled they could make it!
 
From LA to Birmingham Tom has cranked out bass lines for Art Farmer, Tal Farlo, Glen Campbell, Les Browns Band of Renown, Joe Williams, Andy Hamilton, George Shearing and many more. For those not in the know, he is also the voice of Tony The Tiger!
 
Equally, it would be impossible to publish Neil Bullock's (pictured above at Ronnie Scott's, London) CV here, but he's worked with St Etienne, Mica Paris, Beverley Knight, the BBC big band, Jane McDonald, Kid Creole...
...and, of course, Bryan Corbett, Chris Bowden and Andy Hamilton, to name a few.
 
If you love Jazz, be there!
---
 
Rebecca Wing Quartet
16th September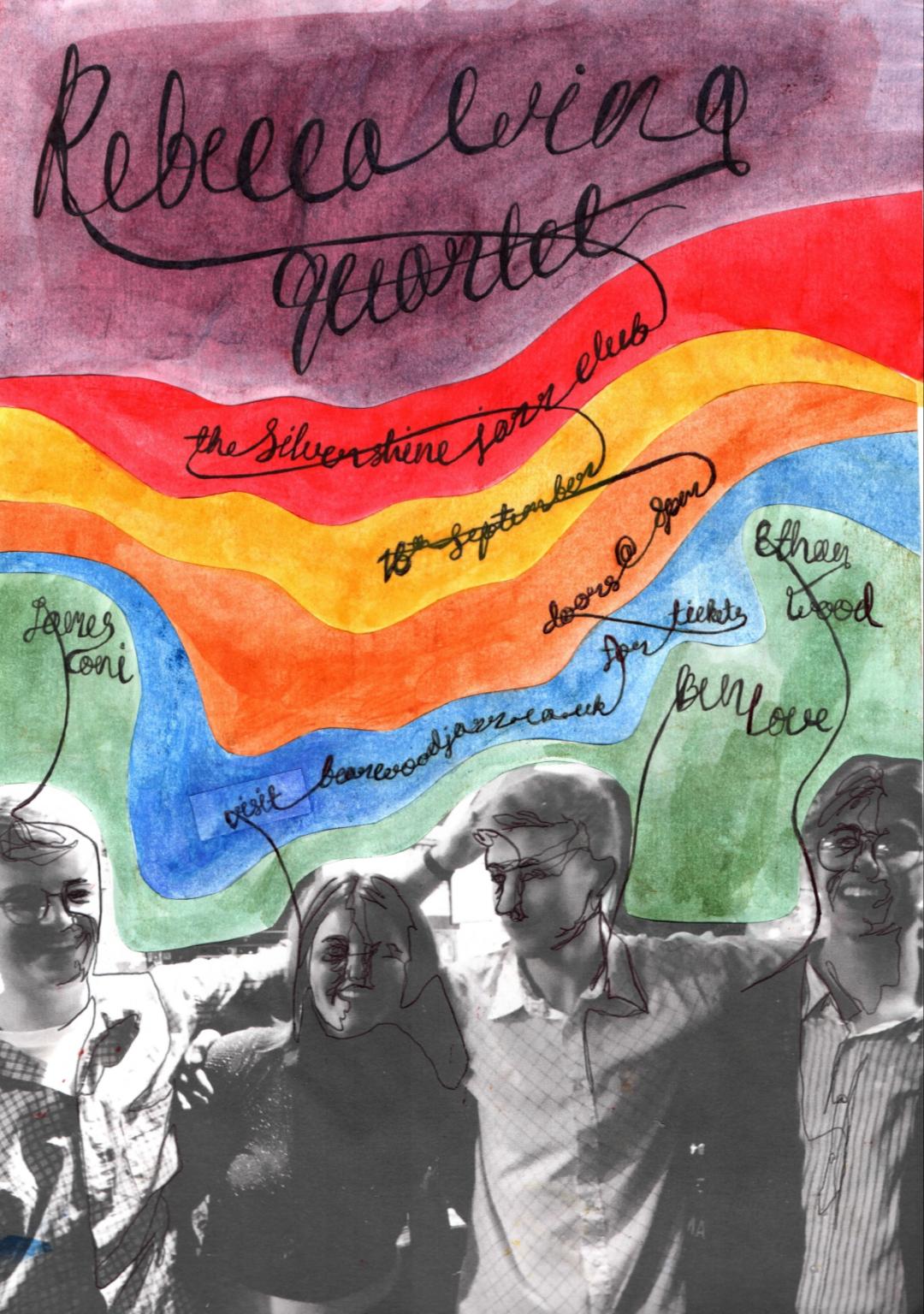 This week we're delighted to welcome another group of highly talented Conservatoire students. The Rebecca Quartet are drummer Ethan Wood, bassist Ben Love, guitarist James Coni and saxophonist Rebecca Wing.
Now starting their second year on the jazz course at the Royal Birmingham Conservatoire, the group formed in the summer of 2021 after completing first year. Ever since then they have been building up a repertoire of tunes ranging from Bebop to Modern.
 
Come, listen and enjoy
Jazz music's bright future!
---
 
Vic Evans & The Blue Notes
9th September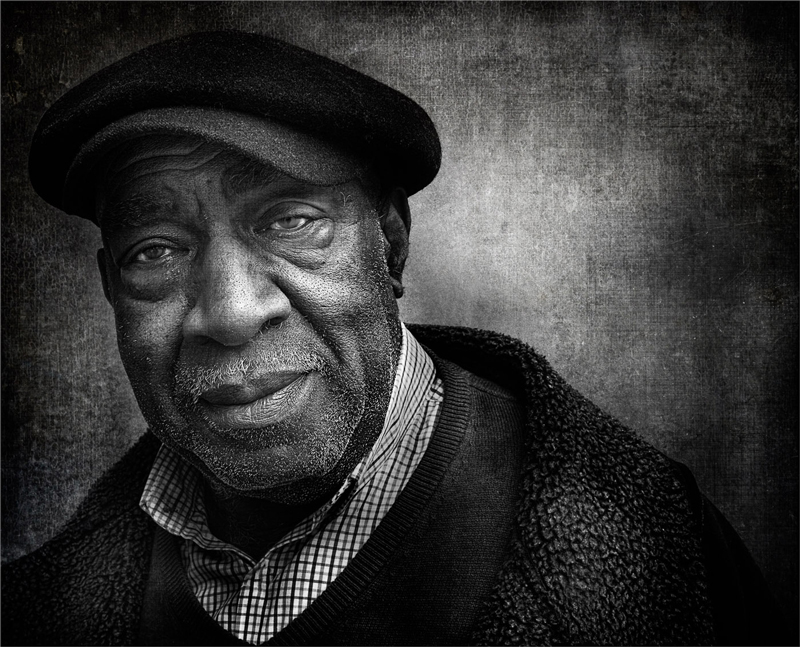 This week it's The Blue Notes, complemented by the melifluous tones of the wonderful Vic Evans on vocals.
 
It will be a Jam Night,
so bring your instrument if you've got one!.
---
Mike Bethel & Paul Raybould


Friday 2nd September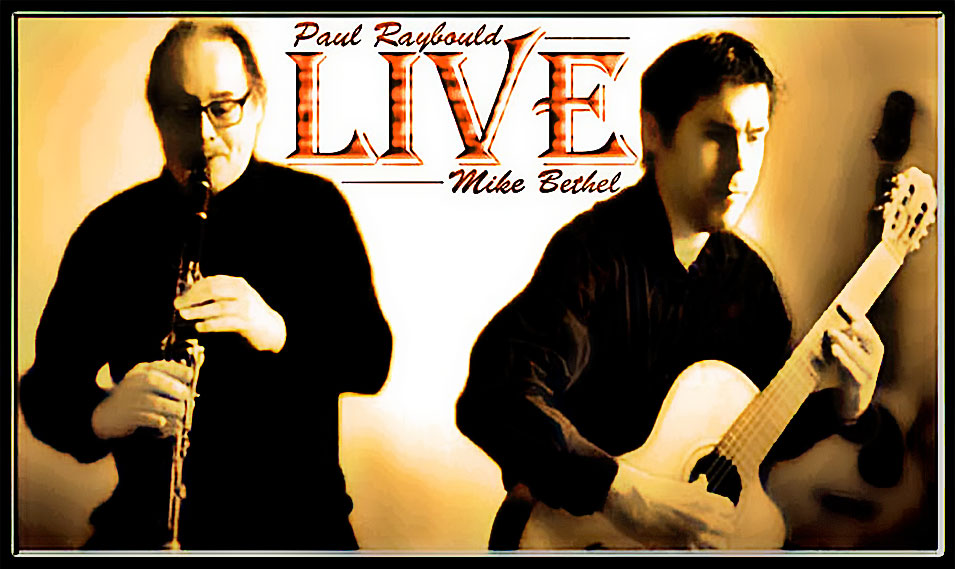 Intimate set from a couple of ever-so-good and ever-so-local Gypsy Jazzers. Your feet won't stop tapping.
 
 
---