Paradigm

Jaunt
♦ Thursday 29th June ♦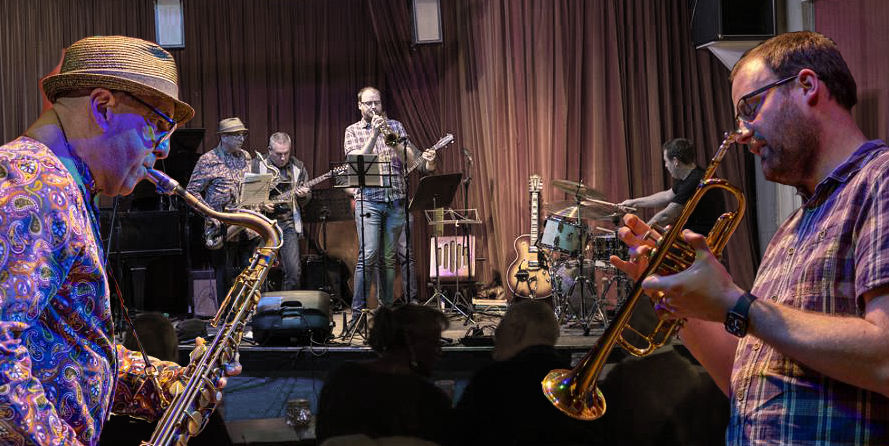 Originally conceived some years ago by sax player and founder member, Annil Chandra, Paradigm Jaunt has evolved over the years with line ups made up from budding musicians attending jam sessions run by Andy Hamilton and the Blue Notes in Bearwood and the Drum Aston (all of the Blue Notes always had and have passed on the love and passion for playing and performing and encouraging young and old to travel the musical journey with an open heart and sharing with others that you may encounter).
 
Their latest line up is a mix of generations and backgrounds , all with a passion and love of playing, on a journey to learn as we listen to those musicians from whatever genre it may be.
 
Their set is made up of some of those influences and rhythms, as they aim to enjoy playing and take the audience with them on their journey.
 
Paradigm Jaunt are:
 
Alex Williamson on drums
Leigh Mcdonough Bass Gutair
Daniel Stockdale Trumpet/Valve Trombone/Flugel Horn
Jacob Joy Guitar
Annil Chandra Saxes
Dave Saunders Piano/Keyboard (not on this set but a staple player of the band who has influenced us all with his musical knowledge and wisdom)
 
Enjoy the Music, Feel the Rhythm!
---
Mike Bethel, Paul Raybould & Kiera Battersby
play Jazz Standards
♦ Thursday 22nd June ♦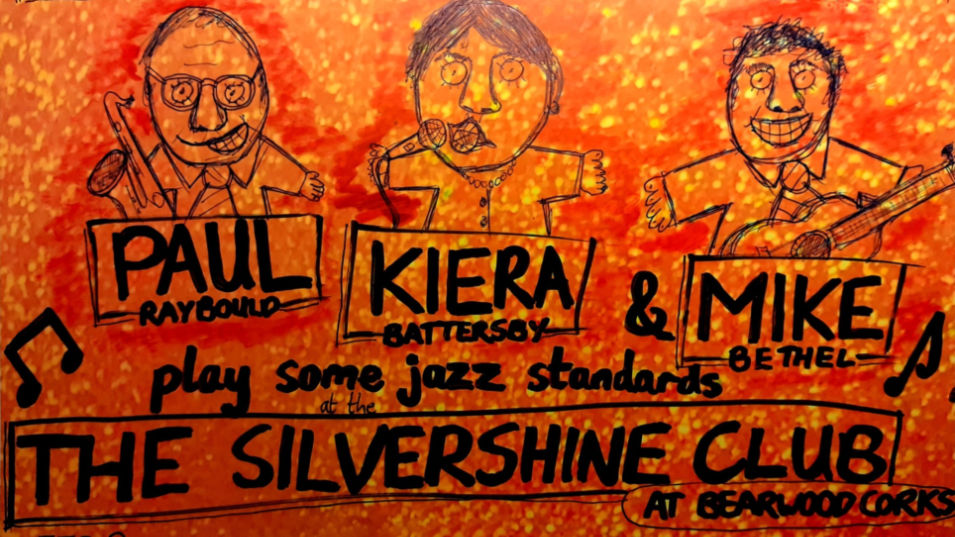 Mike, Kiera and Paul have chosen some of our favourite jazz standards and intend to spend a delightful evening playing them for you in the ballroom upstairs at Bearwood Corks Club
The line up is:
Paul Raybould - saxophone
 
Kiera Battersby - vocals
 
Mike Bethel - guitar
 
Just the Music for the lovely Summer weather we're having!
---
THE BLUE NOTES & Impossible Conversations
Celebrate the Music of Andy Hamilton
♦ Thursday 15th June ♦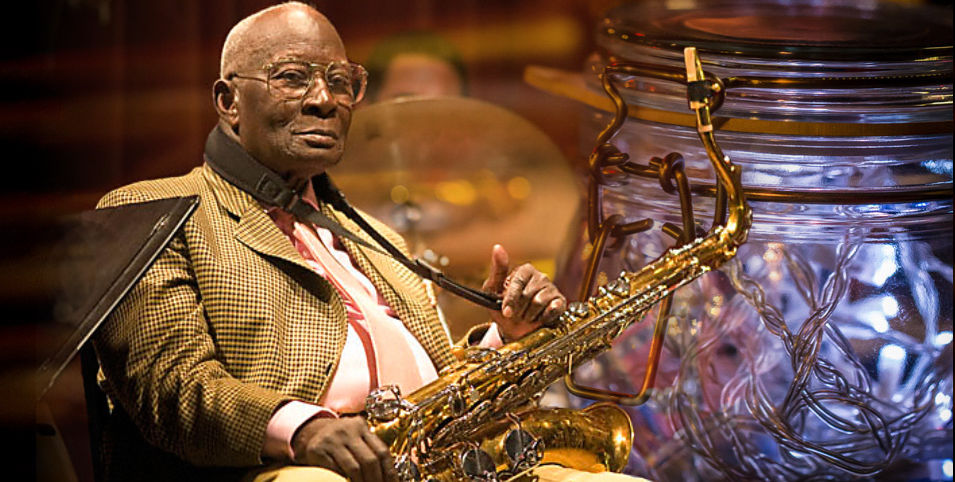 This Thursday we'll be celebrating the Life & Music Of Andy Hamilton with a double bill featuring The Blue Notes and Impossible Conversations.
As most of you will know, the Blue Notes are the former backing band of Andy Hamilton and, of course, they'll be playing the music he wrote and played. For this event the line up will be:
Tim Amann - piano
 
Paul Foad - guitar
 
Archie Tulk - saxophone
 
Gabriel Amann - trumpet
 
Fitzroy Coward - double bass
 
Louis Hamilton Foad - Drums
 
Impossible Conversations are a group of six young Jazzers most of whom have either played in Blue Notes line ups or teamed up with them on our famous Jam Nights. Band leader is Andy Hamilton's Grandson, drummer Louis Hamilton Foad.
Impossibler Conversations are:

Louis Hamilton-Foad - Drums

Gabriel Amann - Trumpet

Ben Lawrence - Guitar

Sam Sharpe - Bass

Gemma Fletcher - Flute

Alex Smith - Keys/Piano

---
Dr Steve's Jazz Surgery
♦ Thursday 8th June ♦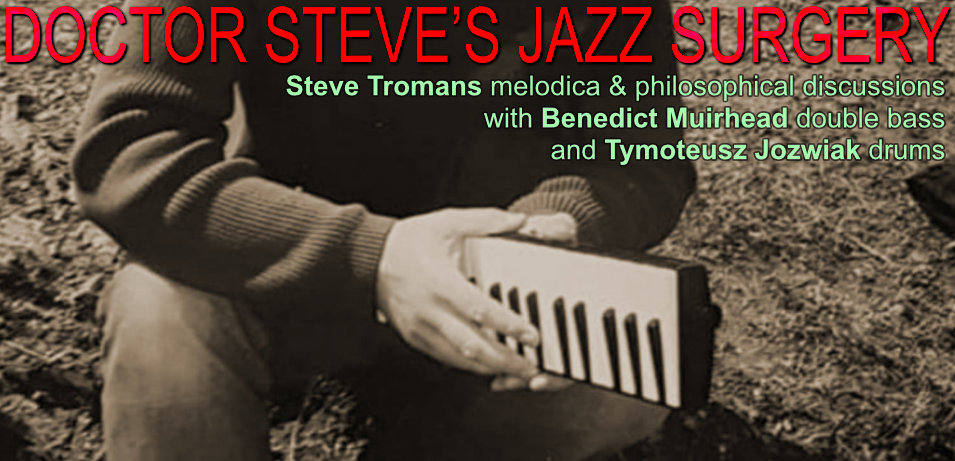 This week Dr Steve's Jazz Surgery will feature Tromans away from his usual place at the piano and focusing on his work on the melodica, alongside the double bassist Benedict Muirhead & the drummer Tymoteusz Jozwiak. Tromans has composed an evening of new music specially for the occasion, drawing influence from John Zorn's Masada, J. S. Bach's organ works, Augustus Pablo's Jamaican dub, and Ornette Coleman's The Empty Foxhole project.
The philosophical themes explored thru discussion and music will revolve around issues of authenticity in art and life, and how music provides a means of moving beyond the boundaries that divide us unnecessarily in all that we do as fellow inhabitants on the third planet from the star we call the sun.
Dr Steve Tromans - melodica and philosophical interludes
 
Benedict Muirhead - double bass
 
Tymek Jozwiak - Drums
 
Be there & be entertained!
All welcome!
---
ASPYRIAN
Thursday 1st June
Influenced also by an eclectic mix of soulful songwriters and alternative bands, Aspyrian are a London-based trio blending jazz with an array of folk music traditions from all the corners of the globe.
Aspyrian have been playing to an ever growing fanbase, including include a sold-out show at last Novembers London Jazz Festival. They visit us as part of a nationwide tour to promote their debut album, "To Explore (vol 1)".
The line up is:
Robin Porter saxophones
Jack Gillen guitar
Matt Parkinson drums

Truly captivating and unique!
---
Blue Notes Jam Night
♦ Thursday 25th May ♦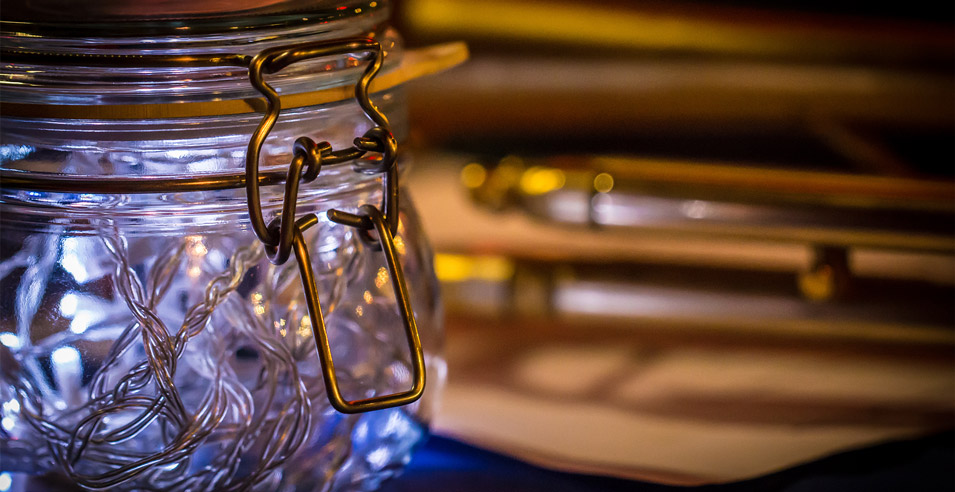 It's a Blue Notes Jam Night this Thursday. Bring your instrument if you'd like to join in. If not, just come along and listen to some sweet, sweet music.
 
---
Ruben & Misha Fox
with The Blue Notes
♦ Friday 19th May @ 8pm ♦

We're really excited to be welcoming rising stars, Ruben Fox (Saxophone) and Misha Fox (Trombone), for a very special evening of Jazz. Ruben Fox previously played for us as part of Kansas Smitty's, alongside Reuben James (the former Notebender who went on to play with Sam Smith).
He is currently making a name for himself from his New York base, but, for now, he's back in the UK and it's wonderful that he's coming to play for us up in Brum. 

They will be accompanied by a cracking Blue Note line up, featuring the amazing Tom Hill on bass!  

---
♦ Thursday 18th May ♦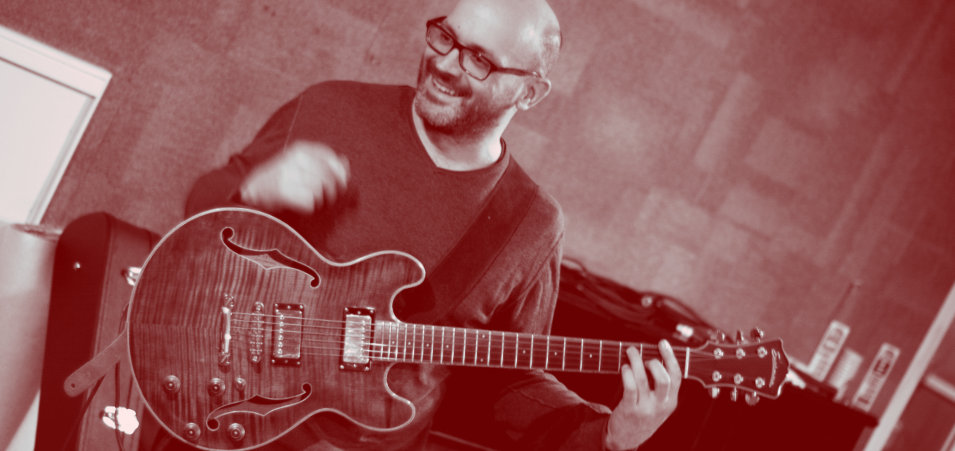 This Thursday virtuoso jazz guitarist, Neil C Young, returns to the Silvershine Jazz Club.

Neil C Young has been described as "....one of Britain's best-kept jazz secrets", but he seems to have played across the world. Eric Elias from the US magazine 'Just Jazz Guitar Magazine' says "Taking the funk of John Scofield, Jim Hall's harmonic world and cool of George Benson" Neil C. Young is "full of soul and energy" and that "the arrangements are beautiful".

The full line up is:
Neil Young - Guitar  

Steve Tromans - Piano

Ben Muirhead - Bass

Euan Palmer - Drums
---
Dr Steve's Jazz Surgery
♦ Thursday 11th May ♦
After its debut at the first ever Dr Steve's Jazz Surgery last year, the 11 May session sees a return to Silvershine for the trio of Tromans, Paton & Jozwiak. The band will be performing the compositions Tromans wrote for its premiere outing, exploring the use of modes and introducing the audience to the concept of musical emotion beyond the binary of major/minor.
Dr Steve Tromans - piano and philosophical interludes
 
Si Paton - electric bass
 
Tymek Jozwiak - Drums
 
Come, listen and enjoy!
---