At the Silvershine Jazz Club we aim to bring you some of the best Jazz from the West Midlands, the UK and overseas, whilst also using our Jazz nights to bring on new talent from in and around the area. In so doing we hope to maintain the ethos and the standards set by Andy Hamilton MBE, the man who first brought Jazz to Bearwood Corks Club.

DATE
WHAT'S ON
PRICE
25th Oct
Ashley Allen Band
£5(£4 concs)
1st Nov
Paul's Pals
£5(£4 concs)
8th Nov
TBA

-

15th Nov
MYJO
(With Both 1st & 2nd Bands)
£7(£6 concs)
22nd Nov
Junction 6
(Jazz Funk)
£6(£5 concs)
29th Nov
Blue Notes Jam Night
£5(£4 concs)
• Ashley Allen Band • 25th Oct •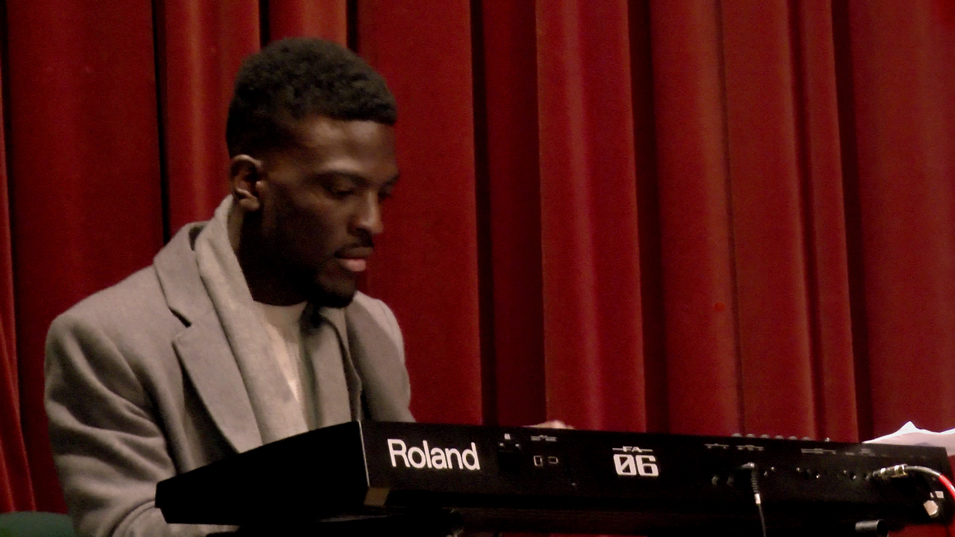 Hot footin' it from playing with Dionne Warwick at the Symphony Hall, Ashley Allen comes to the Silvershine Jazz Club with his own band.
---
Dudes of Jazz
I was listening to Pick of the Week on Radio 4 last week, when something caught my ear. It was this interview with Alex Polack and Archie Tulk which originally went out on Radio 3's Jazz Now, comong from Soweto Kinch's Flyover Festival, and it was selected as one of the week's radio highlights by Liz Barclay.
Andy Hamilton and the Silvershine Club both get a good mention, so, Alex and Archie, let's hope you're back on the Silvershine stage very soon indeed!
---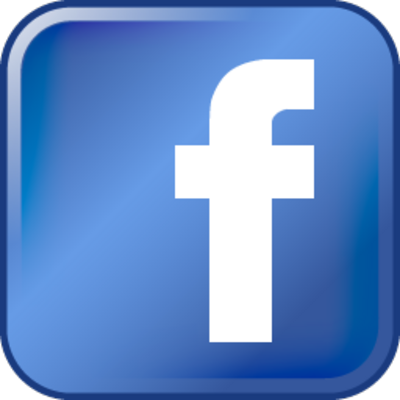 Please like the Bearwood Jazz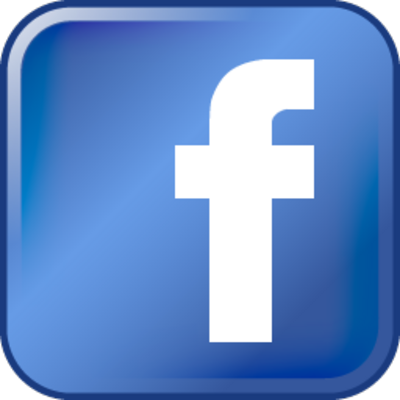 acebook page...
...and our Silvershine Jazz Club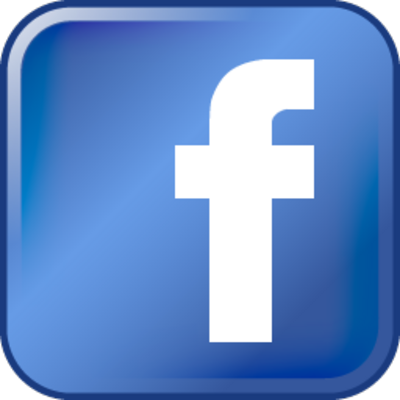 acebook page...

... follow us on them and get other fans to do so as well!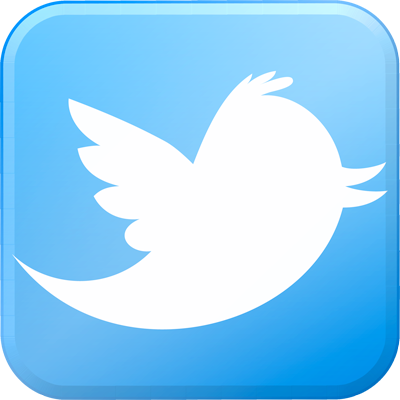 You can now also follow us on Twitter,
re-tweet our tweets and help boost our following!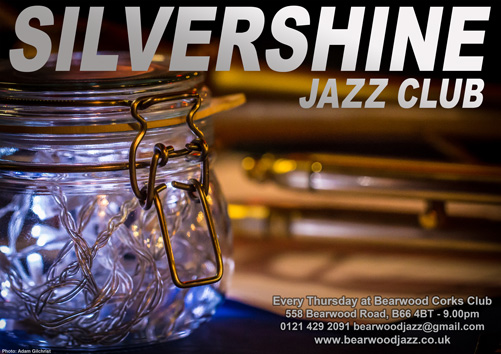 Download this fabulous new A3 Poster featuring a photo by Adam Gilchrist.
Or download the version (below) with a text box to write in and promote your event.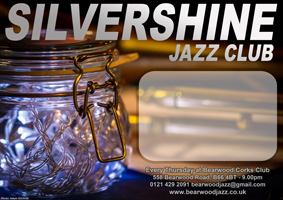 ---